Market Overview
The Global 5G PCB Market Size is projected to grow at a CAGR of 45% during the forecast period.
The term "5G PCB" refers to a type of circuit board used in 5G communication systems, also known as the fifth generation printed circuit board. A PCB is a board having electrical pathways engraved onto it that is constructed of an insulating material (like fiberglass or ceramic). Electrical impulses can move over these connections between electronic parts.

The high-frequency signals and data rates required by 5G communication networks are handled by 5G PCBs. They frequently feature several layers and a lot of components, which boosts computing power and speeds up data flow.
A printed circuit board, often known as a PCB or PC board, is made of a non-conductive material with printed or etched conductor lines. A functional circuit or assembly is created by mounting electronic components on the board and connecting them with traces.
A PC board can be multi-layered, with conductors sandwiched between layers of insulating material, and it can contain conductors on one side or two sides.
Market Dynamics
5G PCB Market Drivers
Several variables influence the need for 5G PCBs. First and foremost, 5G technology is being quickly adopted all around the world. In comparison to earlier generations of wireless networks, 5G networks significantly outperform them in terms of data transfer speeds, reduced latency, and greater dependability. As a result, 5G is perfect for uses like video streaming, online gaming, and driverless vehicles that demand high-speed data transfer.
The rising demand for smartphones and other mobile devices that support 5G technology is another driver boosting the market for 5G PCBs. There is an increasing need for PCBs that can support the high-frequency signals necessary for 5G connectivity as more customers choose devices with 5G capabilities.
5G PCB Market Restraints

Disruptions to the supply chain might also be a barrier to the market for 5G PCBs. Global supply chain vulnerabilities have been brought to light by the COVID-19 pandemic, and any interruptions in the flow of raw materials, components, or completed goods might have an effect on the supply and cost of 5G PCBs.
Technology Obstacles: The design and production of 5G PCBs are more sophisticated than those of conventional PCBs, and there are still a lot of technological obstacles to overcome. For instance, signal interference and noise may result from the high frequencies employed in 5G networks, which may affect the PCBs' dependability and performance.
5G PCB Market Opportunities
Automotive Industry: To allow improved driver assistance systems, vehicle-to-vehicle connectivity, and autonomous driving, the automotive sector is quickly implementing 5G technology. This is opening doors for producers of 5G PCBs capable of supporting the swift and dependable connectivity needed for these applications.

Need for High-Speed Data Transmission Growing across a Range of Applications, including Smartphones, IoT Devices, and Autonomous Vehicles, the adoption of 5G technology is generating a Growing Demand for High-Speed Data Transfer. Manufacturers of high-performance 5G PCBs that can handle these high-speed applications are being given chances as a result.
Market Scope
Report Metric
Details
Market Size by 2031
USD XX Million/Billion
Market Size in 2023
USD XX Million/Billion
Market Size in 2022
USD XX Million/Billion
Historical Data
2019-2021
Base Year
2022
Forecast Period
2023-2031
Report Coverage
Revenue Forecast, Competitive Landscape, Growth Factors, Environment & Regulatory Landscape and Trends
Segments Covered

By Type

Rigid Board (RPCB)
Flexible Board (FPC)
Rigid-Flex Board

By Application

Communication
Consumer Electronics
Industrial Control and Medical Equipment
Automotive Electronics
Aerospace and defence

Geographies Covered

North America
Europe
APAC
Middle East and Africa
LATAM

Companies Profiles

Shennan Circuits Company
WUS Printed Circuit
Avary Holding (Zhen Ding)
Nippon Mektron
SHENGYI ELECTRONICS
Kinwong
AT&S
Compeq
Tripod
MEIKO
Segmental Analysis
Segment by Type
A printed circuit board that is solid and unyielding, like fibreglass or plastic, is known as a rigid printed circuit board (RPCB). RPCBs are built to preserve their form and stiffness, as opposed to Flexible Printed Circuit Boards (FPCBs), which are constructed of a flexible material that can be bent and curved.
A flexible material, such as a thin plastic sheet or polymer, is used to create a flexible printed circuit board, or FPC. The board may bend, twist, or fold in a variety of ways without breaking thanks to the flexible material, which makes them perfect for use in situations where space is at a premium or when the board needs to take on a particular shape.
A rigid-flex printed circuit board (RFPCB) combines the advantages of stiff and flexible circuit boards into one hybrid printed circuit board. It is made up of substrates that are both stiff and flexible that have been fused together to form a single board.
Segment by Application
Consumer electronics, especially smartphones and other mobile devices, are increasingly using 5G PCBs. The high-speed and low-latency data transfer required by 5G networks is supported by these PCBs, allowing for quicker downloads, smoother video streaming, and better overall performance.
Industrial Control and Medical Equipment
To link sensors and other devices to control systems in industrial control systems, 5G PCBs are utilised. This enables real-time monitoring and control of production processes as well as other industrial applications. These PCBs are made for use in automation and control applications because they have minimal signal loss, high data transfer speeds, and can endure severe industrial conditions.
5G PCBs are used in medical equipment to allow high-speed data flow between devices, enabling quicker and more precise patient diagnosis and treatment. These PCBs are utilised in a variety of applications, including imaging equipment, patient monitoring systems, and surgical equipment. They are made to adhere to high medical requirements for safety and dependability.
The automotive sector is rapidly using 5G PCBs because new vehicle technologies including advanced driver assistance systems (ADAS), connected automobiles, and driverless vehicles require fast and dependable data transfer.
In the aerospace and defence sectors, where fast, dependable data transfer is crucial for mission-critical applications, 5G PCBs are also in use.
To allow high-speed data transfer between aircraft and ground stations and to enable real-time monitoring and control of flight systems, 5G PCBs are utilised in communication systems in the aerospace industry. Even in demanding flight settings like high altitudes and harsh temperatures, these PCBs are built to deliver minimum signal loss and high-speed data transmission rates.
Regional Analysis
The Global 5G PCB Market is segmented by region as North America, Europe, Asia Pacific, Latin America, and Middle East and Africa.
North America

Due to the increasing need for 5G communication systems in the area, North America is anticipated to be a significant market for 5G PCBs. Many significant telecom businesses, including Verizon, AT&T, and , are based in the United States. These businesses have made significant investments in the creation and spread of 5G technology across the nation, positioning the US as a leader in 5G development. A number of top electronics producers, like Apple, Intel, and Qualcomm, which are all working on 5G technology, are based in the US. These businesses are anticipated to be significant 5G PCB users, which will increase demand for these parts in the US market.

Asia-Pacific

Due to a number of factors, the Asia-Pacific region is anticipated to be the market with the biggest demand for 5G PCBs. First off, the region is home to some of the biggest and most powerful electronics producers in the world, including Samsung, Sony, and Huawei. The need for 5G PCBs is anticipated to increase significantly as these businesses broaden their product portfolios to include 5G-capable devices.
Major electronics producers are present in the Asia-Pacific area, and there are also large investments being made in the construction of 5G infrastructure. The construction of 5G networks is receiving significant funding from governments in nations like China, South Korea, and Japan, and this is projected to increase demand for 5G PCBs. For instance, the Chinese government has lofty goals for 5G technology adoption and has already made significant investments in infrastructure development (China Leading the Way With Private 5G Networks at Industrial Sites), which is anticipated to increase demand for 5G PCBs in the nation.
Europe

Due to the rising need for 5G communication systems in the area, Europe is anticipated to be a large market for 5G PCBs.
The region's adoption of 5G technology has lofty goals established by the European Union, which is anticipated to increase demand for 5G PCBs. For instance, the European Commission has established a 5G Action Plan to guarantee that by 2025, all Europeans would have access to 5G networks. This strategy calls for large expenditures in the construction of 5G infrastructure, which is anticipated to increase demand for 5G PCBs in the area. "To guarantee a successful rollout of 5G infrastructure throughout Europe, the EU developed a 5G Action Plan for Europe in 2016. With a few exceptions, we do have 5G practically everywhere. The initial goal was to ensure that 5G was implemented in all European nations by 2020, at the very least starting 5G says" Laurent of Orange.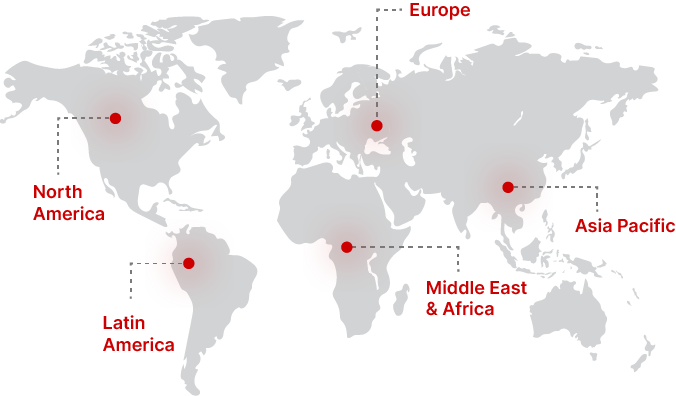 Regional Growth Insights
Download Free Sample
Key Players
Shennan Circuits Company
WUS Printed Circuit
Avary Holding (Zhen Ding)
Nippon Mektron
SHENGYI ELECTRONICS
AT&S
Compeq
Tripod
MEIKO
5G PCB Market Segmentations
By Type
Rigid Board (RPCB)
Flexible Board (FPC)
Rigid-Flex Board
By Application
Communication
Consumer Electronics
Industrial Control and Medical Equipment
Automotive Electronics
Aerospace and defence
Frequently Asked Questions