Market Overview
The Global Accurate Rifle Scope Market Size is projected to grow at a CAGR of 5.49% from 2023 to 2031.
The Accurate Rifle Scope market has emerged as a critical component of the firearms industry, playing a pivotal role in enhancing shooting precision and accuracy. Rifle scopes are optical devices designed to magnify the target image and aid shooters in making precise shots at varying distances. As shooting sports, hunting, and competitive shooting gain popularity, the demand for accurate and reliable rifle scopes has surged, driving growth in this market segment. Key market players are focused on innovation to provide customers with cutting-edge rifle scopes. This includes integrating features such as illuminated reticles for low-light conditions, ballistic drop compensation (BDC) reticles for long-range shooting, and parallax adjustment for improved accuracy at different distances.
Additionally, the market has seen the incorporation of advanced rangefinding and wireless connectivity features, enhancing rifle scopes' functionality. The market's growth is not limited to any specific region, as shooting sports and hunting are practiced worldwide. North America, Europe, and Asia-Pacific are prominent regions for the accurate rifle scope market due to their strong hunting and shooting traditions. However, the market's potential is expanding to regions where shooting sports are gaining popularity, thanks to increased disposable incomes and a growing interest in outdoor activities.
Market Dynamics
Market Drivers
Increasing Interest in Shooting Sports and Hunting
The rising popularity of shooting sports, competitive shooting, and hunting activities is a significant driver for the accurate rifle scope. Enthusiasts are seeking tools that can enhance their accuracy and performance, driving the demand for advanced rifle scopes.
Market Restraints
Stringent firearm regulations in various regions can impact the availability and sales of rifle scopes, particularly in areas with strict licensing and ownership requirements. Legal restrictions can slow down market growth and limit the potential customer base.
Market Opportunities
Technological Advancements
Continued advancements in optics, materials, and electronics offer the opportunity to develop rifle scopes with even higher levels of accuracy, clarity, and durability. Incorporating cutting-edge technologies like advanced lens coatings, better light transmission, and smart features can attract tech-savvy shooters and enthusiasts looking for state-of-the-art equipment.
Market Scope
Report Metric
Details
Market Size by 2031
USD XX Million/Billion
Market Size in 2023
USD XX Million/Billion
Market Size in 2022
USD XX Million/Billion
Historical Data
2019-2021
Base Year
2022
Forecast Period
2023-2031
Report Coverage
Revenue Forecast, Competitive Landscape, Growth Factors, Environment & Regulatory Landscape and Trends
Segments Covered

Segment by Type

Telescopic Sight
Collimating Sight
Reflective Sight

Segment by Application

Hunting
Shooting
Armed Forces

Geographies Covered

North America
Europe
APAC
Middle East and Africa
LATAM

Companies Profiles

Bushnell
Leupold
Burris
Nikon
Schmidt-Bender
WALTHER
Hawke Optics
Nightforce
BSA
Hensoldt
Vortex Optics
Barska
Aimpoint
LEAPERS
Tasco
Swarovski
Weaveroptics
Meopta
Gamo
Millett
Zeiss
Trijicon
Crimson Trace
China North Industries Group Corporation Limited
SAM ELECTRIC
Segmental Analysis
Segment by Type
Telescopic sights, commonly referred to as scopes, are the most prevalent type of rifle sight. These optics use lenses and sometimes prisms to magnify the target, making it appear closer and larger. Telescopic sights offer various magnification options, allowing shooters to engage targets accurately at different distances. They often feature reticles (crosshairs) with markers to assist in bullet drop compensation and windage adjustments. Telescopic sights are widely used in hunting, sports shooting, and tactical applications due to their versatility and ability to provide precise aiming points.
Collimating sights, often known as red dot sights or holographic sights, offer rapid target acquisition and are particularly useful for close to mid-range shooting. These sights use a single illuminated dot or reticle pattern projected onto a lens, allowing shooters to keep both eyes open while aiming. Collimating sights are popular for their speed and ease of use, making them ideal for scenarios where quick target acquisition is crucial, such as in tactical and close-quarters shooting situations.
Reflective sights encompass a range of optical technologies, including reflex sights and holographic sights. These sights use light reflection or holography to project an aiming reticle onto the sight window. They provide a clear aiming point without requiring precise eye alignment, which can be beneficial in dynamic shooting situations. Reflective sights offer improved target tracking and are often used by law enforcement and military personnel.
Segment by Application
Hunting is a primary application for accurate rifle scopes. Hunters require precise aiming and accurate shot placement to ensure ethical and humane harvesting of game animals. Accurate rifle scopes aid hunters in targeting animals at varying distances and in different environments. Depending on the type of game and hunting conditions, hunters may use scopes with specific features such as magnification adjustments, illuminated reticles, and bullet drop compensation. The hunting segment encompasses a wide range of activities, from big game hunting to varmint control, and accurate rifle scopes are essential tools for achieving successful and ethical hunting outcomes.
The shooting application includes a variety of shooting sports and activities, such as competitive shooting, target shooting, and recreational shooting. Shooters participating in these activities require precise aiming to achieve high scores or improve their marksmanship skills. Accurate rifle scopes assist shooters in consistently hitting targets at different distances, especially in disciplines like precision rifle shooting, long-range shooting, and practical shooting competitions. The shooting application also includes enthusiasts who engage in informal plinking and practice sessions to enhance their shooting abilities.
Accurate rifle scopes play a critical role in military and law enforcement applications. Armed forces rely on rifle scopes for tactical engagements, surveillance, and target identification. In military operations and law enforcement scenarios, accurate aiming and shot placement are essential for achieving mission objectives and minimizing collateral damage. Rifle scopes used by armed forces often have specialized features, including night vision compatibility, rangefinding capabilities, and rugged designs to withstand harsh conditions. These scopes enhance the effectiveness of personnel in combat and security operations.
Regional Analysis
North America
North America is a significant market for accurate rifle scopes, driven by a strong hunting and shooting culture. The USA and Canada have large numbers of hunting and shooting enthusiasts who demand high-quality optics for improved accuracy. The market in this region benefits from a robust firearms industry, well-established shooting sports, and a history of firearm ownership.
Europe
Europe also holds a considerable share of the market for accurate rifle scope. Countries like Germany, known for their engineering expertise, play a vital role in producing high-quality optical equipment, including rifle scopes. The shooting sports tradition in Europe, from hunting to competitive shooting, drives demand for accurate aiming solutions. The United Kingdom, France, and Italy also have a rich history of firearms use and hunting activities. The presence of renowned shooting competitions and events further fuels the demand for precise rifle scopes across the region.
Asia-Pacific
The Asia-Pacific region is witnessing growing interest in shooting sports and hunting, contributing to the demand for accurate rifle scopes. Countries like China, Japan, and South Korea have emerging shooting communities and a rising demand for precision optics. The region's expansive landscapes, diverse wildlife, and increasing disposable incomes are driving the market's growth. The popularity of competitive shooting and outdoor activities further fuels the demand for high-quality rifle scopes.
South America
South America, with countries like Mexico and Brazil, presents opportunities in both hunting and shooting segments. These countries have active shooting communities and a history of firearm usage. The market's potential is augmented by the region's vast wilderness areas and diverse ecosystems, catering to various hunting and shooting pursuits. As shooting sports gain traction, the demand for accurate rifle scopes is expected to grow.
Middle East and Africa
The Middle East and Africa region, while often associated with armed forces applications, also has a growing civilian shooting community. Countries like Saudi Arabia and the UAE are strongly interested in firearms and recreational shooting. The market potential is further driven by the region's increased focus on leisure activities and outdoor sports. In addition to armed forces use, there is a demand for high-quality rifle scopes for hunting and competitive shooting.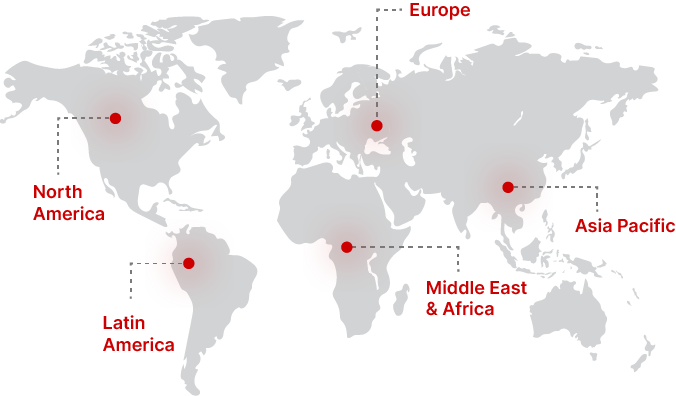 Regional Growth Insights
Download Free Sample
Key Players
Leupold
Burris
Nikon
Schmidt-Bender
WALTHER
Hawke Optics
Nightforce
BSA
Hensoldt
Vortex Optics
Barska
Aimpoint
LEAPERS
Tasco
Swarovski
Weaveroptics
Meopta
Gamo
Millett
Zeiss
Trijicon
Crimson Trace
China North Industries Group Corporation Limited
SAM ELECTRIC
Accurate Rifle Scope Market Segmentations
Segment by Type
Telescopic Sight
Collimating Sight
Reflective Sight
Segment by Application
Hunting
Shooting
Armed Forces
Frequently Asked Questions