Market Overview
The Global ACV & Honey Market Size is projected to grow at CAGR of approximately 7.9% during the forecast period.
The manufacturing, sale, and consumption of products created with apple cider vinegar and honey are controlled by the ACV (Apple Cider Vinegar) & Honey Market. Honey and ACV have both gained popularity among consumers as a result of their potential health advantages, inherent qualities, and many uses in foods, drinks, and wellness products.
A kind of vinegar derived from fermented apple juice is called apple cider vinegar. One of its most well-liked characteristics is its distinctly sour taste, along with some possible health advantages. When apples are mashed and their juice is fermented into alcohol, ACV is made in two processes. Bacteria go on to make acetic acid, which is what gives ACV its special qualities.
Bees create honey, a natural sweetener, from floral nectar. Depending on the floral source, it has a distinct taste and viscosity. Bees gather nectar from flowers, regurgitate the surplus water, and then use enzymes to transform it into honey. The final product is a natural sweetener with a variety of culinary uses and potential health advantages.
Growing Health Consciousness There is a higher demand for natural and organic goods like honey and ACV as customer awareness of health and wellbeing has grown. Because they believe they are healthier, consumers are choosing natural alternatives to processed sweets and artificial chemicals.
Market Dynamics
Market Drivers
As a result of rising customer demand, more nutritious ingredients are being added to meals and drinks. Since they are known to be healthy and natural, therapies often include honey and apple cider vinegar. They enrich a variety of dishes, drinks, and tonics with taste, nutrition, and maybe even health advantages.
Market Restraints
Problems with quality control
It may be difficult to guarantee the constancy of the ACV and honey products' truthfulness and caliber. Products that have been tampered with, have incorrect labels, or are counterfeit run the risk of substantially undermining customer confidence and market expansion. To overcome these obstacles, the supply chain must continue to uphold tight quality control requirements.
Market Opportunities
Online Retailing and E-Commerce
For producers of honey and ACV, the growth of e-commerce platforms and online retailing presents a considerable potential. Direct-to-consumer sales are made possible by online platforms, opening up new opportunities for market development and improving accessibility.
Market Scope
Report Metric
Details
Market Size by 2031
USD XX Million/Billion
Market Size in 2023
USD XX Million/Billion
Market Size in 2022
USD XX Million/Billion
Historical Data
2019-2021
Base Year
2022
Forecast Period
2023-2031
Report Coverage
Revenue Forecast, Competitive Landscape, Growth Factors, Environment & Regulatory Landscape and Trends
Segments Covered

Segmentation By Type

Instant
Concentrated

Segmentation By Application

Food and beverage business
Healthcare

Geographies Covered

North America
Europe
APAC
Middle East and Africa
LATAM

Companies Profiles

De Nigris
Superior Switchel
Stonewall Kitchen
Barnes Naturals
Bragg Live Food Products
Swati Enterprises
Willys ACV
Fire Cider
Nelson Honey&Marketing
Right Bee Cider
Monari Federzoni
Segmental Analysis
Segmentation By Type
Products manufactured with honey and "instant" ACV don't need any further preparation before use. ACV that is quickly absorbed is sometimes administered elegantly packaged, in liquid form. Examples of quick honey products include honey sachets and pre-mixed, easy-to-pour honey syrups. These shortened versions are available to customers that prioritize convenience and time savings.
Since they are more strong, concentrated ACV and honey products must be diluted or mixed with other meals before consumption. By buying it as a concentrate or a more concentrated form of the vinegar, customers may dilute concentrated ACV to the required strength. Concentrated honey products may include thicker or more viscous honey variations that must be diluted or melted before use. The adaptable dosage and personalization options of these condensed variants.
Segmentation By Application
Food and beverage business
ACV and honey have several uses in this industry. ACV is often used as a seasoning, condiment, or ingredient in recipes for dressings, marinades, sauces, and beverages. It enhances the acidity and zest of food and could be healthy. However, honey is a naturally occurring sweetener, flavor booster, or ingredient that is used to a wide range of meals and beverages, including spreads, baked goods, desserts, and beverages.
The pharmaceutical and wellness industries sell products that include honey and ACV. There is a long history of using honey and ACV for their purported health benefits. Because of its purported advantages for digestion, weight reduction, and immune system health, ACV is often utilized in health tonics, supplements, and natural therapies. Honey is utilized in many medicinal goods, such as cough syrups, wound dressings, and natural treatments, due to its antimicrobial and relaxing properties.
Regional Analysis
The Global ACV & Honey Market is segmented by region as North America, Europe, Asia Pacific, Latin America, and Middle East and Africa.
North America
As a consequence of rising health awareness and consumer demand for natural and organic products, the ACV and Honey Market in North America has seen significant expansion. The US is a major producer of ACV, and the food and beverage sector has a significant demand for honey. ACV and honey are increasingly being used in regional health products and nutritional supplements.
Europe
Due to the growing consumer desire for organic products and a healthy lifestyle, Europe is a significant market for honey and ACV. ACV and honey are often utilized in a variety of foods, drinks, and traditional remedies in a number of nations, including Germany, France, and the UK. The region focuses a lot of emphasis on natural and ecologically friendly items, therefore organic alternatives are becoming more and more common.
Asia Pacific
The markets for honey and ACV are expanding quickly in this area. Natural treatments like ACV and honey have a long cultural history of use in traditional medical procedures in nations like China, India, Japan, and South Korea. ACV and honey are increasingly sought-after as functional ingredients as a result of the region's expanding middle class, rising health awareness, and desire for natural sweeteners.
Latin America
The market for ACV and honey is expanding in this area as a result of the widespread usage of folk treatments and significant agricultural heritage. Apple cider vinegar (ACV) is becoming more well-known as a natural treatment and health tonic, however. In Brazil, Mexico, and Argentina, honey is mostly produced and consumed. Due to its extensive floral diversity and variety of floral sources for honey production, the region also provides growth and export potential.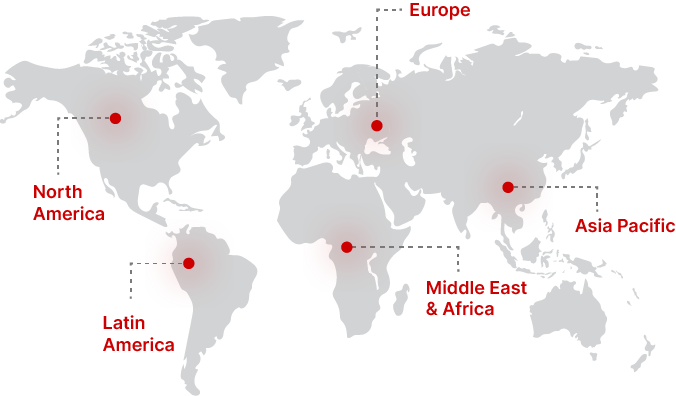 Regional Growth Insights
Download Free Sample
Key Players
De Nigris
Superior Switchel
Stonewall Kitchen
Bragg Live Food Products
Swati Enterprises
Willys ACV
Fire Cider
Nelson Honey&Marketing
Right Bee Cider
Monari Federzoni
Recent Developments
Grown Adoption of Organic and Raw Variants: Demand for raw honey and organic ACV has increased as a result of consumer preferences for organic and raw commodities. In response to this trend, producers are offering minimally processed, organic alternatives to satisfy the desire for natural and clean-label goods.
ACV & Honey Market Segmentations
Segmentation By Type
Segmentation By Application
Food and beverage business
Healthcare
Frequently Asked Questions