Market Overview
The Global Avocado Cooking Oil Market Size will significantly grow at a CAGR of approximately 5.80% by forecast period.
The primary force driving the rise of the use of avocado fruit oil in various industries is the high rate of income growth in industrialized countries, together with the acceleration of urbanization and the growth of the upper middle class. Additionally, because it differentiates their products as high-quality items, the fact that it is the most costly oil used in the food and cosmetics sectors has benefited the companies that utilize it. Therefore, these specialized components are often used in large companies' goods. It is one of the gourmet ingredients with the fastest-growing market because of its nutritional value, versatility, and health benefits.
Market Dynamics
Market Drivers
Due to customers' growing desire for nutrient-dense foods as a method of reaching wellness and good health, the usage of organic food products has significantly increased. The apparently endless amount of information available on the internet has raised consumer awareness of the need of adopting healthy eating practices, which has raised demand for organic products.
Market Restraints
Market expansion is anticipated to be limited since alternatives to avocado fruit oil, such as sunflower and olive oils, are widely available and less expensive. Additionally, it is anticipated that the sector would experience large losses due to the rise in the availability of fake goods on supermarket shelves. Experts at the University of California (UC), Davis, for example, have compiled figures showing that the majority of items sold in the US are either of poor quality, are mislabeled, or are contaminated with other oils.
Market Opportunities
In addition to gaining appeal in areas including nanotechnology and environmental protection, the product continues to get interest from the food, personal care, and pharmaceutical industries. The amount and quality of the extracted product have lately improved, and contaminants have decreased, thanks to the use of modern auxiliary technologies. In order to extract oil, pressurized fluids, and supercritical fluids, these techniques use ultrasound. The market is expected to continue growing because to the strong focus on research and development of better technologies to deliver the highest output.
Market Scope
Report Metric
Details
Market Size by 2031
USD XX Million/Billion
Market Size in 2023
USD XX Million/Billion
Market Size in 2022
USD XX Million/Billion
Historical Data
2019-2021
Base Year
2022
Forecast Period
2023-2031
Report Coverage
Revenue Forecast, Competitive Landscape, Growth Factors, Environment & Regulatory Landscape and Trends
Segments Covered

Segmentation by Type

Extra Virgin Oil
Virgin Oil
Pure/Refined Oil
Blend

Segmentation by Application

Food and Beverages
Personal Care and Cosmetics

Geographies Covered

North America
Europe
APAC
Middle East and Africa
LATAM

Companies Profiles

Spectrum Organics Products, LLC (Oregon, U.S.)
Bella Vado Inc. (California, U.S.)
The Village Press (New York, New York)
La Tourangelle, Inc. (California, U.S.)
Proteco Gold Pty Ltd. (Queensland, Australia)
Sesajal S.A de C.V. (JALISCO, Mexico)
Grupo Industrial Batellero (Lerma de Villada, Mexico)
Grove Avocado Oil (Bay of Plenty Region, New Zealand)
Cibaria International (California, U.S.)
Olivado USA (Florida, U.S.)
Segmental Analysis
Segmentation By Type
The best and most expensive sort of avocado oil is extra virgin. First, the avocado fruit is squeezed without the use of heat or chemicals. The taste, fragrance, and nutritional value of the fruit are all preserved by extra virgin avocado oil. As a spice, dipping sauce, and salad dressing, it is often used.
Virgin avocado oil is still produced by pressing the avocado fruit for the first time, even if there may not have been any processing. Despite not being as high-quality, it still has many of the taste and health advantages of extra virgin oil. When baking, sautéing, or cooking, virgin avocado oil is often utilized.
To get pure or refined oil, avocado fruit are repeatedly squeezed. During refinement, contaminants are eliminated and the smoke point of the oil is enhanced. To give the oil a more neutral taste and higher smoke point throughout the refining process, it is often filtered and sometimes deodorized. Avocado oil is often used in high-heat culinary techniques including grilling, roasting, and frying, whether it is pure or refined.
The word "avocado oil" refers to combinations of avocado oil and other edible oils like sunflower or olive oil. The distinctive attributes of avocado oil are combined with the fundamental characteristics of many other oils via the process of blending. Blends of avocado oil may taste milder and be a more affordable alternative to pure avocado oil.
Segmentation By Application
The product's usage in meals and drinks is anticipated to rise at the greatest CAGR over the next years. The industry is anticipated to continue evolving gradually as a result of rising customer demand for specialized goods and major firms' greater focus on incorporating such components in processed food items. For instance, General Mills recently unveiled a yogurt that is suitable for the keto diet that is high in fat and low in both carbs and sugar. Protein ranges from 12 to 15 grams per serving. To improve the fat content of their yogurt, they add avocado fruit oil.
Personal Care and Cosmetics
The market is predicted to be dominated by the category of cosmetics and personal care products in terms of revenue. Despite being green in appearance and odorless, the chemical is compared favorably to lanolin because to its superior skin penetration, high vitamin E content, and outstanding preservation properties. It also produces finer emulsions when used in skin creams and lotions. As a consequence, producers of cosmetics choose to include this substance to improve the quality of their products.
Regional Analysis
The Global Avocado Cooking Oil Market is segmented by region as North America, Europe, Asia Pacific, Latin America, and Middle East and Africa.
Avocado oil is well-known and becoming more widely used both in North America and the rest of the world. North America had 272.21 million residents in 2020, and it is anticipated that throughout the anticipated time period, this region would dominate the global market. Due to the product's technical and nutritional qualities, increasing consumer interest in the product and its uses is correlated with the area's supremacy. Avocado fruit oil is used in cooking and has a number of known benefits due to its high oleic fatty acid and vitamin E content. The continuous expansion of the local market is anticipated to be supported going ahead by rising interest in various dietary components, with an emphasis on fat, which has been related to a variety of illnesses, including obesity and diabetes. The major rivals in the North American avocado market, who are always focusing on expanding their product offerings, are Spectrum Organics Products, La Tourangelle, Inc., and Olivado USA.
Asia Pacific is the area with the highest anticipated CAGR, mostly due to the product's rising popularity in China, Japan, and other nations. The provinces of Guangdong, Yunnan, and Fujian in China have just recently started engaging in major avocado farming. Since raw resources are so easily accessible, the Chinese government asserts that over the next years, China will be able to manufacture more avocado fruit oil. The expanding demand for the product from other Asian countries, including as Malaysia and Japan, as well as its extensive availability through both online and offline distribution channels, are further factors that are projected to boost the regional market.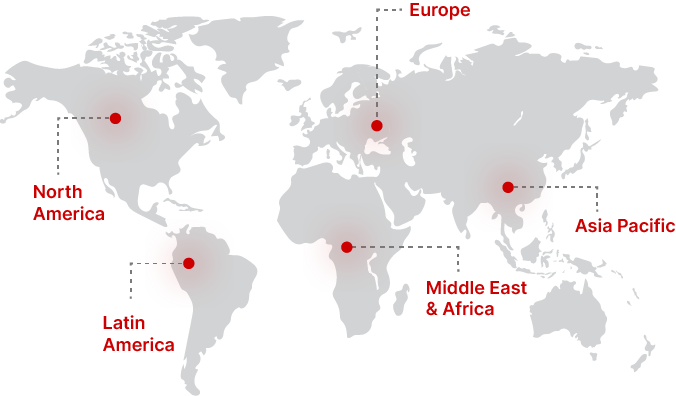 Regional Growth Insights
Download Free Sample
Key Players
Spectrum Organics Products, LLC (Oregon, U.S.)
The Village Press (New York, New York)
La Tourangelle, Inc. (California, U.S.)
Proteco Gold Pty Ltd. (Queensland, Australia)
Sesajal S.A de C.V. (JALISCO, Mexico)
Grupo Industrial Batellero (Lerma de Villada, Mexico)
Grove Avocado Oil (Bay of Plenty Region, New Zealand)
Cibaria International (California, U.S.)
Olivado USA (Florida, U.S.)
Recent Developments
In October 2021, the American firm Jackson's Honest will roll out new packaging for its sweet potato chip product range. Along with the original Sea Salt with Coconut Oil chips, the business has now launched three new varieties created with avocado oil: Spicy Tomatillo, Sea Salt, and Carolina BBQ.
The most recent offering from Vital Farms in Austin, Texas, is pasture-raised butter with sea salt and avocado oil. The rich, creamy texture of this tub butter makes it suitable for use in many types of recipes. It is created with butter, sea salt, and only the purest avocado oil.
Avocado Cooking Oil Market Segmentations
Segmentation by Type
Extra Virgin Oil
Virgin Oil
Pure/Refined Oil
Blend
Segmentation by Application
Food and Beverages
Personal Care and Cosmetics
Frequently Asked Questions