Market Overview
The Global Bacterial Vaginosis Drug Market Size is projected to grow at a CAGR of approximately 8.60% during the forecast period 2023-2031.
Bacterial vaginitis (BV) is a frequent vaginal illness that affects women aged 15 to 45. Itching, white or grey discharge, odor, and bleeding indicate an infection. It could be caused by excessive douching or unprotected sexual intercourse. Healthcare experts may prescribe antibiotics such as metronidazole, clindamycin, and tinidazole to treat BV. Topical cream or gel may also be prescribed.
The Global Bacterial Vaginosis Therapeutics Market is predicted to develop throughout the forecasted period due to rising bacterial infection rates, increased awareness about women's health, and increased R&D efforts. Furthermore, expanding healthcare infrastructure in developing countries, the availability of generic medicine, and robust technological advancements in the pharmaceutical and healthcare industries are expected to drive significant growth in the Bacterial Vaginosis Therapeutics Market during the forecasted period.
Market Dynamics
Market Drivers
Growing Women's Health Awareness
In recent years, women have grown aware of the importance of their health, including vaginal health. Various factors have contributed to this growth in knowledge, including increased access to information about women's health, increasing public conversation about women's health issues, and the expanding influence of social media. As a result of this increased knowledge, more women are seeking treatment for bacterial vaginosis, a prevalent vaginal condition. Bacterial vaginosis is caused by an imbalance of the bacteria that naturally exist in the vagina and can result in several symptoms, such as vaginal discharge, odor, and itching.
New Medication Introduction
Several novel medications for treating bacterial vaginosis have been launched in recent years. These new treatments outperform previous drugs in terms of efficacy and safety, raising demand for them. Secnidazole (Solosec) is one of the most notable new medications. Secnidazole is a single-dose oral bacterial vaginosis medication that is more effective and has fewer adverse effects than older treatments like metronidazole. Secnidazole was approved by the FDA in 2017 and has swiftly become a popular bacterial vaginosis therapy option.
Market Restraints
Bacteroides fragilis and Gardnerella vaginalis, which cause bacterial vaginosis, are increasingly resistant to frequently used medications such as metronidazole and clindamycin. This means these medications may be ineffective in treating bacterial vaginosis, which can progress to more serious problems, including pelvic inflammatory disease (PID). There are several reasons for the rise in antibiotic resistance among bacteria. One reason is antibiotic overuse and misuse. When antibiotics are used needlessly or incorrectly, they can select microorganisms resistant to the medications. A lack of new antibiotic development is another factor contributing to bacterial antibiotic resistance. In recent years, very few new antibiotics have been produced, leaving doctors with a limited selection of medications to treat bacterial infections.
Market Scope
Report Metric
Details
Market Size by 2031
USD XX Million/Billion
Market Size in 2023
USD XX Million/Billion
Market Size in 2022
USD XX Million/Billion
Historical Data
2019-2021
Base Year
2022
Forecast Period
2023-2031
Report Coverage
Revenue Forecast, Competitive Landscape, Growth Factors, Environment & Regulatory Landscape and Trends
Segments Covered

Segment by Type

Rx
OTC

Segment by Application

Hospital
Pharmacy

Geographies Covered

North America
Europe
APAC
Middle East and Africa
LATAM

Companies Profiles

Bayer
Pfizer
Sanofi
Piramal
Abbott
Galderma
Mission
Alkem
Xiuzheng
Teva
Perrigo
West-Ward
HPGC
Yunnan Baiyao
Starpharma
Novel
Edenbridge
Segmental Analysis
Segment by Type
Antibiotics are the mainstay of bacterial vaginosis treatment. Metronidazole (Flagyl), clindamycin (Cleocin) oral or vaginal suppositories, and metronidazole vaginal gel (MetroGel-Vaginal) are among the medications available. Gardnerella infections are often treated with metronidazole and clindamycin.
No over-the-counter (OTC) therapies for bacterial vaginosis (BV) exist. Garlic, boric acid, and probiotics have limited or no clinical research demonstrating that they effectively cure Bacterial vaginosis.
Segment by Application
Bacterial vaginosis (BV) is a frequent vaginal infection caused by a bacterial imbalance. Medications specifically intended to treat bacterial vaginosis in hospitals are critical in controlling this illness. These medications, often antibiotics like metronidazole or clindamycin, are given to BV patients to eradicate the overgrowth of dangerous bacteria and restore the natural balance of vaginal flora. By properly treating BV, these medications can relieve symptoms such vaginal discharge, odor, and discomfort, enhancing patient comfort, lowering the risk of complications, and promoting overall gynecological health.
These medications assist in reducing symptoms such as abnormal discharge, odor, and discomfort by eradicating the infection and increasing the growth of good microorganisms. Pharmacists play an important role in ensuring patient compliance and promoting optimal therapy outcomes by giving adequate counseling and guidance on the proper use of bacterial vaginosis medicines.
Regional Analysis
North America
North America is the largest Bacterial Vagiosis medication market, accounting for more than 30% of the global market. This is owing to the region's high prevalence of BV, increased awareness about women's health, and the availability of effective therapies.
Pfizer Inc., Mylan N.V., Novartis AG, Hikma Pharmaceuticals plc, Aurobindo Pharma, AbbVie Inc., Melinta Therapeutics, Inc., Bristol-Myers Squibb Company, GlaxoSmithKline plc., Bayer AG, and Lupin are the leading competitors in the BV medication industry in North America. These firms are working to develop new medications and launch novel solutions to address the region's growing need for BV treatment.
Europe
The increased awareness of women's health and the developed healthcare infrastructure in Europe has driven the need for BV medicines in the region. Europe's established economies, such as the United Kingdom, Italy, Spain, Germany, and France, control most of the region's market. In Europe, Bacterial Vaginosis is predicted to be low, with a maximum (> 20%) in Poland and Norway.
Asia-Pacific
Vaginitis is a rapidly developing condition among women all over the Asia-Pacific, and it is also becoming a significant worry in India. According to a study published on pathology, bacterial vaginosis is the leading cause of vaginitis in women of reproductive age. Vaginitis treatment drug sales in India are increasing due to increased awareness about the early detection of vaginitis and skin cancer and the availability of effective medications.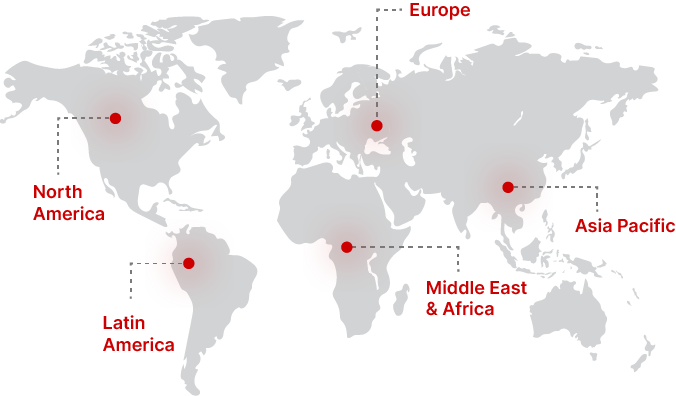 Regional Growth Insights
Download Free Sample
Key Players
Pfizer
Sanofi
Piramal
Abbott
Galderma
Mission
Alkem
Xiuzheng
Teva
Perrigo
West-Ward
HPGC
Yunnan Baiyao
Starpharma
Novel
Edenbridge
Recent Developments
June 21, 2022 – Duchesnay Inc, a pharmaceutical company specializing in women's health and part of the Duchesnay Pharmaceutical Group based in Blainville, Quebec, has launched Vablys (dequalinium chloride vaginal tablets).
Bacterial Vaginosis Drug Market Segmentations
Segment by Type
Segment by Application
Frequently Asked Questions