Market Overview
The Global Bambara Bean Market Size is projected to grow at CAGR of approximately 7.1% during the forecast period.
The chickpea-sized seeds of bambara beans, which are hard and spherical like peanuts, develop underground. The seeds may be all of the following colors: black, dark brown, red, white, cream, or a mixture of these. The flavor of bambara beans is earthy and nutty, like a cross between pinto and chickpeas. It is mostly produced for human use, however it may be fed to animals and utilized as a food source for cooking and making flour.
The COVID-19 Analysis includes Pre-COVID Scenario, COVID Scenario, and Post-COVID Scenario in addition to Pricing Dynamics (Including Pricing Change During and Post-Pandemic Comparing It To Pre-COVID Scenarios), Demand-Supply Spectrum (Shift in Demand and Supply Due to Trading Restrictions, Lockdown, and Subsequent Issues), Government Initiatives (Initiatives to Revive Market, Sector).
Market Dynamics
Market Drivers
The growing interest in natural and organic products is another factor contributing to the bambara bean's increased appeal. The advantages of eating food free of pesticides and other contaminants are becoming more and more apparent to consumers. Since bambara beans are produced without the use of pesticides or other artificial fertilizers, they are often chosen by consumers seeking for organic and natural products. The demand for bambara beans is fueled by these factors.
Market Restraints
The Bambara bean market may be constrained by the availability of replacement beans and other legumes on the market. Among the numerous popular and well-known varieties of legumes that are widely accessible to consumers are lentils, black beans, and chickpeas. Competition from these alternatives may be a constraint on the market share and demand for bambara beans.
Market Opportunities
The creation of new, disease-resistant bean cultivars is an important advancement in bambara bean technology. The many illnesses that the existing bean cultivars are susceptible to might reduce yields and quality. Breeders are striving to develop new breeds that are resistant to these diseases. The invention of new processing methods that improve the quality of the completed product is another important advancement in bambara bean technology. Beans produced using current processing methods could not be of high quality. These elements will continue to influence the industry for the predicted amount of time.
Market Scope
Report Metric
Details
Market Size by 2031
USD XX Million/Billion
Market Size in 2023
USD XX Million/Billion
Market Size in 2022
USD XX Million/Billion
Historical Data
2019-2021
Base Year
2022
Forecast Period
2023-2031
Report Coverage
Revenue Forecast, Competitive Landscape, Growth Factors, Environment & Regulatory Landscape and Trends
Segments Covered

Segmentation By Type

Organic
Conventional

Segmentation By Application

Food Service
Institutional

Geographies Covered

North America
Europe
APAC
Middle East and Africa
LATAM

Companies Profiles

Believe in Bambara
God's Time FOB Leader Foods
African Flavour's
TH and NH Trading Pty Ltd
Amafu Stock Trading
Elite Trading Company
Zhengzhou Taizy Trading Co., Ltd.
Segmental Analysis
Segmentation By Type
Beans that have been cultivated and processed following organic agricultural practices are referred to be organic in the Bambara Bean Market. Genetically modified organisms (GMOs), synthetic fertilizers, and pesticides are not used in organic farming. Organic bambara bean farming follows tight regulations to guarantee the removal of chemical residues and to advance environmental sustainability.
Products made with traditional agricultural methods make up the bambara bean business. GMOs, synthetic insecticides, and synthetic fertilizers are all acceptable in conventional farming. These beans were cultivated with conventional agricultural practices and are often seen on the market.
Segmentation By Application
The retail section includes the sale of bambara beans directly to customers via a variety of retail channels, including as supermarkets, grocers, specialized food shops, and online marketplaces. Customers buy bambara beans for domestic use, including them into their meals as a nutrient- and protein-rich addition.
There is a need for bambara beans in the food service sector, which includes hotels, restaurants, cafés, and other eating venues. Bambara beans provide foodservice providers a protein-rich alternative in a variety of culinary preparations, including soups, stews, salads, side dishes, and vegetarian/vegan entrees.
The delivery of bambara beans to institutions including schools, colleges, universities, hospitals, and other key organizations is referred to as the institutional sector. These institutions often have their own kitchens or have catering agreements. They may use Bambara beans as a cheap and wholesome source of protein while preparing their meals
Regional Analysis
The Global Bambara Bean Market is segmented by region as Africa, Europe, Asia Pacific, Latin America, and Middle East and North America.
The majority of bambara beans are grown and eaten in Africa. Nigeria, Burkina Faso, Ghana, Mali, and Senegal are the countries that produce the most bambara beans. Bambara beans are a staple in many African recipes and a major source of nourishment for many Africans. The bambara bean is a common home and local food market staple in Africa.
Asia
Countries like India, China, and Indonesia lead the Bambara Bean Market in Asia. In these countries, bambara bean cultivation and consumption have a long history. The demand for bambara beans is rising across Asia as more people become aware of its nutritional benefits and variety of culinary applications. Bambara beans are used in a wide range of regional dishes, snacks, and street food specialities.
A few countries in Latin America that have embraced the production and consumption of bambara beans include Brazil, Colombia, and Venezuela. The term "bambara beans" is often used in these regions. The nutritious value, availability, and use of bambara beans in local cuisines are considered to contribute to the bean's appeal across Latin America.
Bambara beans are used less often in North America and Europe than in other regions. As a consequence of the growing acceptance of plant-based diets, ethnic cuisines, and substitute protein sources, bambara beans are now more often offered and consumed at specialty markets and health food stores. The fact that these regions have a specialized market for ethnic foods and ingredients has an additional impact on the demand for bambara beans.
Middle East
The Middle East, which includes countries like Egypt, Sudan, and Ethiopia, has a long-standing custom of eating bambara beans. Bambara beans are often seen on the ingredient lists of Middle Eastern soups, stews, and salads. Bambara beans are quite popular due to regional culinary customs and cultural preferences.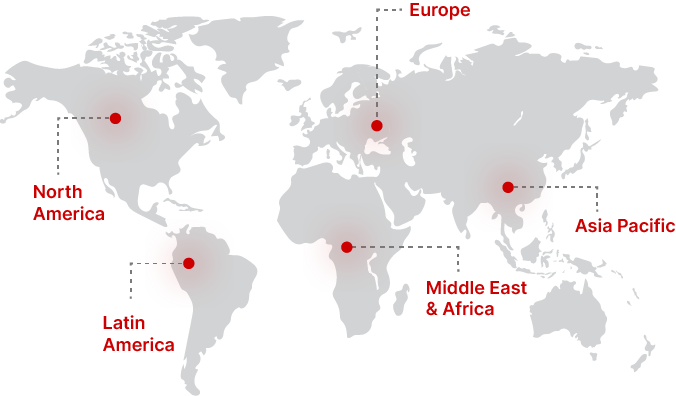 Regional Growth Insights
Download Free Sample
Key Players
Believe in Bambara
God's Time FOB Leader Foods
TH and NH Trading Pty Ltd
Amafu Stock Trading
Elite Trading Company
Zhengzhou Taizy Trading Co., Ltd.
Recent Developments
Miles Software NSE -0.94% Solutions has acquired Mumbai-based Beans & Intellect Financial Technology to enhance its wealth and asset management offerings. Commercial institutions in India, the Middle East, and Southeast Asian nations may make use of a risk analysis system supplied by Beans & Intellect. Miles, who is meanwhile in Mumbai, declined to talk about the deal's financial details.
Bambara Bean Market Segmentations
Segmentation By Type
Segmentation By Application
Food Service
Institutional
Frequently Asked Questions