Market Overview
The Global Bamboo Extract Products Market Size is projected to grow at CAGR of approx. 4.8% during the forecast period.
Most of the bamboo extract is offered in liquid form. It can also be found as dry powder. The creation of capsules and other herbal health care products often uses powdered bamboo Extract. The cosmetics industry uses bamboo extract frequently. Since it includes silica, which is helpful for hair development and nutrition, it is a frequently used ingredient in shampoos, soaps, conditioners, and other hair care products. It is advantageous for skin care as well. Furthermore, strengthening and fortifying bones, bamboo leaf extract also helps regulate diabetes. Moreover, bamboo extract is used in the production of herbal supplements that are very beneficial to general health.
The market's growth can be attributed to increased customer and retailer awareness of the advantages of bamboo extract products. Furthermore, rising demand for natural and organic products is propelling the growth of this market.
Market Dynamics
Market Drivers
It Contributes Significantly to Bone Density and Supports Healthy Hair and Nail Growth.
Consumers Nowadays Are Increasingly Prone to Herbal Beauty Products.
Use of Bamboo Leaf Extract in the Production of Cosmetics.
As a vegetable, food additive, and component for the pharmaceutical, nutraceutical, and food sectors, bamboo shoots have all the qualities of a superfood.
Market Restraints
During the sale of bamboo products, there was a difficulty. Long market channels, a lack of a processing facility, rising transportation costs, and a lack of storage facilities are all problems.
No seasonal price fixing, no selling at the right moment, and fake quality sorting exist in controlled markets.
This market lack of infrastructure is also a result of the government' unwillingness to encourage the commercialization of bamboo use. The labour force has also been a continual problem for the bamboo sector.
The bamboo industry only exists in rural or underdeveloped places. As a result, the industries are unable to seize the chance to reach out to the larger markets.
Market Opportunities
The growth of online shopping platforms that provide a diverse variety of bamboo extract goods at reasonable rates.
Raising prices demand for environmentally friendly and organic personal care items.
Market Scope
Report Metric
Details
Market Size by 2031
USD XX Million/Billion
Market Size in 2023
USD XX Million/Billion
Market Size in 2022
USD XX Million/Billion
Historical Data
2019-2021
Base Year
2022
Forecast Period
2023-2031
Report Coverage
Revenue Forecast, Competitive Landscape, Growth Factors, Environment & Regulatory Landscape and Trends
Segments Covered

Segmentation By Type

Supplements
Hair color
Body Care
Others

Segmentation By Application

Online Shopping
Retailers
Others

Geographies Covered

North America
Europe
APAC
Middle East and Africa
LATAM

Companies Profiles

Swanson
Loreal
Active
Solaray
MakingCosmetics
Micro Ingredients
Brevard Natural Supply
Specialty Natural Products
Bulk Supplements
Segmental Analysis
Segmentation By Type
Bamboo extract tablets are supplements that comprise refined types of bamboo extract and are used to promote overall health and well-being.
Bamboo extract is used in hair care products such as shampoos, conditioners, and hair therapies due to its soothing and strengthening properties. It is believed to stimulate hair growth, reduce hair breakage, and improve hair lustre.
Creams, soaps, and body therapies containing bamboo essence are examples of body care products. It is believed to have anti-inflammatory and antioxidant properties that can feed and protect the skin.
Other bamboo extract-containing products include bamboo charcoal, bamboo fibre, and bamboo-based home décor items.
Segmentation By Application
The online shopping sector is additionally projected to grow significantly during the forecast period, owing to factors such as rapid urbanization combined with increased internet accessibility, which has enabled people from all walks of life to access online shopping, resulting in increased market penetration across various regions globally in the coming years.
Retailers include supermarkets, health food stores, pharmacies, and specialty stores that offer bamboo extract products. Retailers typically purchase products from manufacturers or wholesalers and resale them to customers for a profit.
Other distribution methods for bamboo extract goods often include direct selling through network marketing or multi-level marketing businesses.
Regional Analysis
The Global Bamboo Extract Products Market is segmented by region as North America, Europe, Asia Pacific, Latin America, and Middle East and Africa.
North America
North America was the second biggest regional market in and is expected to grow quicker than other regions during the forecast period. Customers' desire for organic goods is increasing as people become more aware of health and hygiene problems. Moreover, store industry expansion contributes to market expansion.
Europe
Europe was the third-largest regional market, with a modest rise expected over the projection period. Buyer interest in natural goods has increased in the region as a result of growing environmental worries and increased awareness of health and sanitation issues.
Asia-Pacific
Asia Pacific region was the most important geographic market, accounting for more than half of global income. The area is expected to keep its dominance over the projection period due to high demand from nations such as China, Japan, South Korea, Indonesia, and India.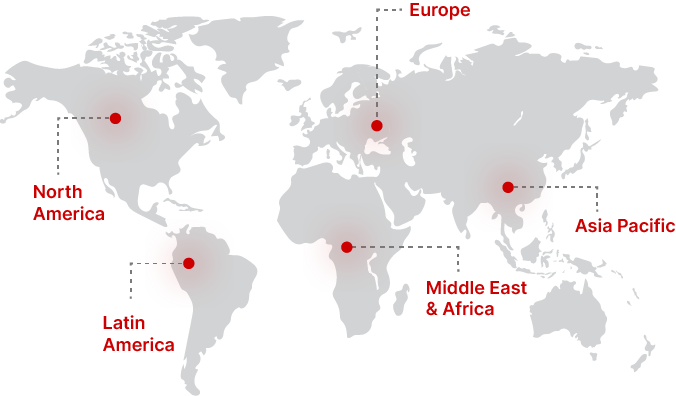 Regional Growth Insights
Download Free Sample
Key Players
Swanson
Active
Solaray
MakingCosmetics
Micro Ingredients
Brevard Natural Supply
Specialty Natural Products
Bulk Supplements
Recent Developments
The Odisha government launched efforts to accomplish the comprehensive growth of the creative art form with a Rs. 7.21 crore initiative in the meantime in an effort to increase rural revenue generation through artistic and gorgeous-looking bamboo craft. According to experts, bamboo, which is an essential component of rural life in the state, has enormous potential to revitalise the rural economy.
Bamboo Extract Products Market Segmentations
Segmentation By Type
Supplements
Hair color
Body Care
Others
Segmentation By Application
Online Shopping
Retailers
Others
Frequently Asked Questions