Market Overview
According to Reed Intelligence the Biomass Energy Generation Market Size will approximately grow at a CAGR of 2.7% during the forecast period.
The biomass energy generation market growth is significant over the last few years as a result of the growing demand for renewable energy sources and the need to reduce greenhouse gas emissions. Utilizing organic materials from plants or animals, biomass energy generates dependable, long-lasting power, heat, and fuel.
The market is segmented into direct combustion, thermochemical conversion, and biological conversion segments based on the conversion method used. In 2020, the largest market share belonged to direct combustion, which includes burning biomass for both heat and power. However, thermochemical conversion and biological conversion technologies are anticipated to improve quickly because to their higher energy efficiency and capacity to manufacture advanced biofuels.
Market Dynamics
Market Drivers
By lessening reliance on imported oil and gas, biomass energy serves as a replacement for fossil fuels and improves energy security.
By converting wastes like forestry waste, municipal solid waste, and agricultural waste into usable energy, biomass energy generation provides a solution to manage organic waste products.
Market Restraints
Growing crops for food and creating electricity may clash, which raises questions about food security and possible environmental effects. Due to their efficiency, emissions, and scalability, the combustion and gasification processes for producing energy from biomass may not be as successful as they might be.
Market Opportunities
Globalization of the sector
There is a chance that biomass energy production may rise, particularly in nations with a lot of biomass resources but little access to other renewable energy sources.
Utilizing organic waste and leftovers to produce biomass energy improves resource efficiency and waste reduction in accordance with the principles of a circular economy.
Market Scope
Report Metric
Details
Market Size by 2031
USD XX Million/Billion
Market Size in 2023
USD XX Million/Billion
Market Size in 2022
USD XX Million/Billion
Historical Data
2019-2021
Base Year
2022
Forecast Period
2023-2031
Report Coverage
Revenue Forecast, Competitive Landscape, Growth Factors, Environment & Regulatory Landscape and Trends
Segments Covered

Segmentation By Type

Direct Combustion
Thermochemical Conversion
Biological Conversion

Segmentation By Application

Residential
Industrial

Geographies Covered

North America
Europe
APAC
Middle East and Africa
LATAM

Companies Profiles

Drax Group
DONG Energy A/S
Enel
Engie
EPH
EDF
RWE
Iberdralo
CEZ
Babcock & Wilcox
Ameresco, Inc
John Wood Group
Vattenfall AB
Segmental Analysis
Segmentation By Type
A typical phase in turning biomass into energy is direct burning. Burning biomass resources including wood chips, agricultural waste, and specific energy crops may generate heat or power. Direct combustion systems are used in anything from massive power plants to modestly sized household stoves and boilers.
Thermochemical Conversion
Gasification and pyrolysis are the only two technologies that come under this category. Syngas is created when biomass is partly burned with oxygen or steam present; this syngas may subsequently be used to generate electricity or biofuels. Biomass is heated in the absence of oxygen during pyrolysis to produce syngas, charcoal, and oil.
In biological conversion, biomass is converted into energy through biochemical processes. This section discusses anaerobic digestion and fermentation. Organic materials are broken down by anaerobic digestion, which takes place in the absence of oxygen, to produce biogas, which may then be converted into biomethane and delivered via the natural gas network to be utilized as fuel for heating and producing power. Microbes are used in the fermentation process to convert biomass into biofuels like ethanol.
Segmentation By Application
Residential biomass energy generation is the process of using stoves, boilers, and other heating equipment made of biomass inside of houses. In domestic applications, direct burning of biomass is often utilized for space heating, water heating, and cooking. This market segment is driven by the need for environmentally friendly heating choices, especially in rural areas where biomass resources are widely available.
Industrial biomass energy production is the process of using biomass as an energy source in a variety of companies. Utilizing biomass, commercial boilers and combined heat and power (CHP) systems produce steam, heat, and electricity. Several sectors, including pulp and paper, food processing, manufacturing, and district heating, often utilize biomass energy for industrial purposes. Economies of scale and integrated biomass supply chains are advantageous for the industrial sector.
Regional Analysis
The Global Biomass Energy Generation Market is segmented by region as North America, Europe, Asia Pacific, Latin America, and Middle East and Africa.
North America
The market for the production of biomass energy is influenced by a variety of variables. In the United States, the market is well-established, and rules and regulations encourage the use of renewable energy sources. Another element driving the market's growth is the accessibility of a plentiful supply of biomass resources, notably forestry and agricultural waste. The ability to co-fire existing power plants and the development of advanced methods for turning biomass into energy are significant technological advancements in this area.
Europe
In the generation of biomass energy, Europe leads the globe. Many nations have put in place helpful laws and regulations, such feed-in tariffs and goals for renewable energy. In Europe, the usage of district heating networks, combined heat and power (CHP) systems, and biomass co-firing is widespread. Resources will be more readily accessible thanks to initiatives for the purchase and certification of sustainable biomass that also reduce their environmental effect.
Asia Pacific
Because of its vast population, rising energy demand, and easy access to biomass resources, the Asia Pacific area offers considerable potential for the production of biomass energy. Countries like China, India, and Japan are funding the development of biomass power plants and the manufacturing of biofuels. Feed-in tariffs and the regulatory framework governing renewable energy are two examples of government programs that support market expansion. Technical developments are also being made in this field to turn waste and biomass into electricity.
Latin America
Biomass may be produced in Latin America from a variety of places, including forestry, agriculture, and organic waste. The three nations with the finest circumstances for the production of biomass energy are Brazil, Argentina, and Colombia. The potential for the production of biofuels, as well as favorable governmental regulations and initiatives for renewable energy, are the driving forces behind this business. Social issues and environmentally responsible biomass production techniques are becoming more and more important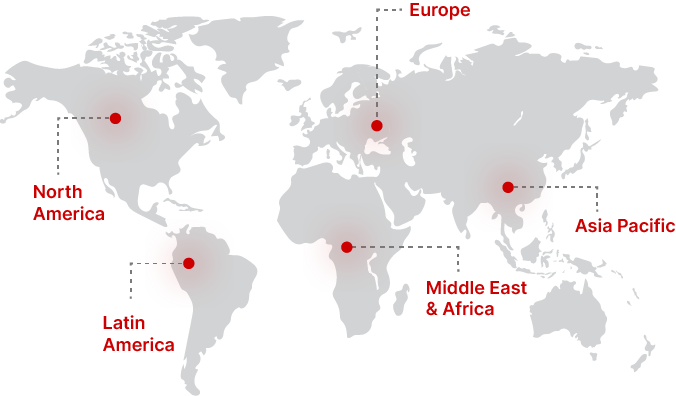 Regional Growth Insights
Download Free Sample
Key Players
Drax Group
DONG Energy A/S
Enel
Engie
EPH
EDF
RWE
Iberdralo
CEZ
Babcock & Wilcox
John Wood Group
Vattenfall AB
Recent Developments
Anaerobic digestion of organic waste, mostly food and agricultural waste, produces biogas, a sustainable method of producing natural gas and useful byproducts like fertilizer.
Biomass Energy Generation Market Segmentations
Segmentation By Type
Direct Combustion
Thermochemical Conversion
Biological Conversion
Segmentation By Application
Frequently Asked Questions