Market Overview
The Global Bolt Seals Market Size is expected to grow at a CAGR of approximately around 4.9% during the forecast period of 2023-2031.
Bolt seals are used to secure shipping containers, trucks, and trailers. The bolt seal has mainly two parts. The first is a plastic-coated bolt, and the second is a locking bush. They are generally closed by hand (pushing the seal body and head together) and opened with bolt cutters. This gives a strong and secure seal for transportation while remaining convenient for staff in ports and warehouses.
Bolt seals are made up of a metal pin pressed into a plastic-coated steel barrel, resulting in a one-time lock and tamper-proof seal. Bolt seals are heavy-duty steel coated with robust, weather-resistant, anti-corrosive plastic. A unique seal number is displayed on both the pin and the barrel of the seal. A bolt seal must comply with the ISO 17712 high-security seal to be accepted by customs globally in ocean shipment. High-security bolt seals (cargo seals) are often made of A3 steel for the lock head and locking rod, making them heavy and long-lasting. It is often employed in long-distance theft prevention techniques for container or truck sealing to give security for an extended period.
Market Dynamics
Market Drivers
Rising Logistics and Transport Demands
The demand in the logistics market is propelling daily due to the expansion of the e-commerce industry globally and the increase in demand for the fast delivery of packages. Transportation and logistics services include getting raw materials and sending finished goods to customers by air, sea, train, and road, among other ways. Transportation and logistics services include storing, tracking, delivering, and distributing things from A to B. Its main goal is to get things to their destinations safely, on time, and as cheaply as possible. Hence, it required good quality bolt seals to secure their shipping containers, trucks, and trailers leading to the growth of the bolt seal market.
Market Restraints
International Standards and Design Features
Bolt seals come in various designs and colors as per its requirement. For example, the container bolt seal is made of high-carbon steel, which gives a pull strength of over 1 ton. It has been updated over the years with new design features to give unparalleled security. ISO 17712 is the international standard for security seals, and CTPAT is a voluntary program that aims to improve the security of supply chains entering the United States. Still, the demand for updated bolt seals is not fulfilled due to variations in product types, pressure, and bolt size.
Market Opportunities
Increasing Demand For Banking and Courier Services Due to Security Issues
Most banking security seals are used when money is sent from one bank to another or from one transport service to another. This money is usually kept in bags and totes, sealed with a security seal, and moved in a protected vehicle. Also, ATM cashiers usually have wire seals as their protection seals. These seals are also used for documents in transit by the banking sector to ensure high security. Courier services also use bolt seals for big-size couriers, which must be transported long distances to maintain their security.
Market Scope
Report Metric
Details
Market Size by 2031
USD XX Million/Billion
Market Size in 2023
USD XX Million/Billion
Market Size in 2022
USD XX Million/Billion
Historical Data
2019-2021
Base Year
2022
Forecast Period
2023-2031
Report Coverage
Revenue Forecast, Competitive Landscape, Growth Factors, Environment & Regulatory Landscape and Trends
Segments Covered

Segmentation by Type

Plastic
Metal

Segmentation by Application

Sea Transport
Air Transport
Land Transport

Geographies Covered

North America
Europe
APAC
Middle East and Africa
LATAM

Companies Profiles

Unisto AG
MEGA FORTRIS GROUP
American Casting Mfg.
Tyden Group
Transport Security Inc.
Hoefon Security Products B.V.
ELC
EnvoPak
Onseal
LegHorn
Precintia
Anhui AFDseal
Cambridge Security Seals
Essentra
Segmental Analysis
Segmentation By Type
Plastic seals are flexible security seals that protect against theft and tampering. They are used in almost every big business and for many things, like emergency exits, fire extinguishers, medicine cabinets, and utility meters. Due to the material (polypropylene) used to make them, most plastic plugs can be thrown away after they have been used. This plastic seal can withstand up to 25kg of force, and household cutting tools such as scissors will be necessary to remove the seal after application.
Metal seals are used majorly in transportation and logistics when plastic seals are too short for those applications that require extra strength and protection. They are used with rucks, doors, railroad Cars, and hatches.
Segmentation By Application
Ocean shipping dominates global trade. 90% of commercial products travel via sea. Today's shipping market has three interconnected segments: bulk, liner, and specialized shipping. These sectors work in the same business but have separate tasks and personalities. Liner shipping transports tiny parcels of general goods, bulk shipping transports big homogeneous parcels like iron ore, coal, and grain, and specialized shipping transports vast volumes of specialized cargo. Three cargo streams demand bulk, liner, and specialist transport. Sea transportation need is propelling the bolt seals market.
Air transport is the transportation of people and goods using any vehicle capable of sustained controlled aircraft such as airplanes and helicopters that provide both scheduled and non-scheduled air carriers to provide fast delivery of goods, reduced travel time with enhanced security, and reduced the risk of lost goods.
Land transport is the movement of people, goods, or animals from one place to another over land using different vehicles or means of transportation. It is an important part of our daily lives because it helps us move around and do business. Many types of land transportation can be used based on distance, speed, cargo, and other factors.
Regional Analysis
The Global Bolt Seals Market is segmented by region as North America, Europe, Asia Pacific, Latin America, and Middle East and Africa.
North America
The United States is one of the major clothes exporters. The top partner countries from which the United States Imports Textiles and Clothing include China, Vietnam, India, Bangladesh, and Mexico. This increase in sea transportation led to the growth of logistics. Consumers are also spending less time visiting offline stores as they prefer to shop online. Globally, 90% of garments are transported by ship yearly. In addition, consumers buy various products from online shopping sites all over the globe, such as electronic products, personal care products, and health products. Consequently, manufacturers and retailers are turning their attention to digital markets. All these demands of consumers are fulfilled through global transportation and logistics, driving the bolt seal market.
Europe
Transportation in Western Europe is one of the biggest markets for courier services. HL, GLS, and DPD are providers frequently listed among the best European shipping companies, with about 500,000 workers worldwide. As Europe's courier services grow, the market share of bolt seals also grows.
Asia-Pacific
The global e-commerce industry is growing rapidly due to the increasing global penetration of the internet and the increasing availability of low-cost smartphones. There has been significant growth in e-commerce, especially in the APAC region. China and India are the largest e-commerce markets in the region. As China is the most populous country in the world, the rapid growth of the middle-class population and the increase in the number of internet consumers in the country will lead to an increase in the demand for diversified support services owing to the significant increase in e-commerce logistics increasing growth of bolt seal market.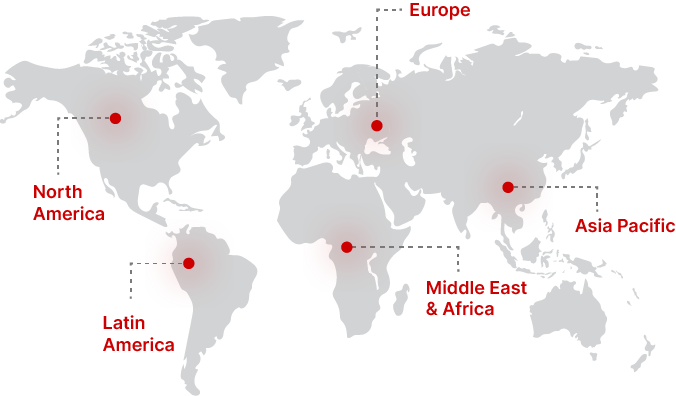 Regional Growth Insights
Download Free Sample
Key Players
MEGA FORTRIS GROUP
American Casting Mfg.
Tyden Group
Transport Security Inc.
Hoefon Security Products B.V.
ELC
EnvoPak
Onseal
LegHorn
Precintia
Anhui AFDseal
Cambridge Security Seals
Essentra
Recent Developments
June 2019 - Unisto Hi-Genius has been approved by the FCA (Federal Customs Administration) as a licensed security seal for cargo containers. Cargo containers must be closed with a licensed security seal before goods are transported via cargo container from Switzerland to another country. The FCA (Federal Customs Administration) evaluates the security seals according to particular security requirements.
Bolt Seals Market Segmentations
Segmentation by Type
Segmentation by Application
Sea Transport
Air Transport
Land Transport
Frequently Asked Questions