Market Overview
The Global Cable Transit Systems Market Size is projected to grow at CAGR of approximately 6.3% during the forecast period.
Cable transit systems are flexible sealing and passive fire prevention options that are configurable. They are used to form a gas, smoke, water, and blast-resistant seal around wires and pipelines as they travel through holes in walls, floors, bulkheads, or decks. In terms of output, this study examines the Cable Transit Systems production, growth rate, and market share by maker and area (regional and nation level), from 2017 to 2022, with projections to 2028.
Cable transits are enclosed bulkheads designed to withstand pressure, contamination, and fluid infiltration. They are used when cabling cannot be routed around walls or bulkheads, or when the cable must pass through an area with special dangers that transcend the cable's practical requirements.
The COVID-19 pandemic has had a major impact on the Cable Transit Systems industry's entire supply chain. The halt in production and end-user sector activity has had an effect on the market. The pandemic has had an effect on the overall development of the business. The sudden emergence of the COVID-19 epidemic in 2020 and early 2021 prompted the approval of stringent closure laws in several countries, causing delays in the import and export of Cable Transit Systems.
Market Dynamics
Market Drivers
The development of new technologies, such as self-driving cable cars, has helped to propel the cable transportation system business forward. These new technologies make cable transit networks safer, more efficient, and more reliable, piqueing the interest of communities all over the globe.
Concerns about the climate Include
Cable transit networks are becoming more prevalent as people become more worried about climate change and the need to reduce carbon pollution. They offer a low-carbon, energy-efficient method of transportation that can help to reduce a city's overall carbon impact.
Cable transit networks are typically less costly than traditional means of transportation such as buses or trains. They are attractive because they require less equipment and can be built quicker.
Market Restraints
One of the primary constraints of the cable transportation system business is the system's high initial cost. This makes it difficult for small companies and groups with limited means to implement these systems.
Another impediment to the growth of the cable transportation system market is the high cost of upkeep. Because there are several moving components in the system, it must be serviced on a frequent basis to ensure that it operates easily and securely.
Market Scope
Report Metric
Details
Market Size by 2031
USD XX Million/Billion
Market Size in 2023
USD XX Million/Billion
Market Size in 2022
USD XX Million/Billion
Historical Data
2019-2021
Base Year
2022
Forecast Period
2023-2031
Report Coverage
Revenue Forecast, Competitive Landscape, Growth Factors, Environment & Regulatory Landscape and Trends
Segments Covered

Segmentation By Type

LV (Low Voltage)
MV (Medium Voltage)
HV (High-voltage)

Segmentation By Application

Onshore
Offshore

Geographies Covered

North America
Europe
APAC
Middle East and Africa
LATAM

Companies Profiles

Emerson
Hilti
Icotek
Trelleborg
LAPP
Roxtec
HTM (Zavod HERMES Ltd)
DELSEAL
MCT Brattberg
Murrplastik
Hawke Transit System
Filoform
Shanghai Tuming Industrial Co
HDG Telecom Equipment Co
Segmental Analysis
Segmentation By Type
Electrical systems that run at voltages lower than 1 kV are ideally suited for use with low-voltage cable transportation systems. (1000 volts). These systems are frequently used for electrical distribution, lighting, and other low-voltage purposes in residential and small commercial buildings.
Electrical systems that run at voltages between 1 kV and 100 kV are designed to use medium-voltage cable transportation systems. For the transmission and distribution of power, these systems are frequently utilized in big commercial structures, manufacturing facilities, and utility substations.
High-voltage cable transit systems are used in electrical systems built for voltages greater than 100 kV. In big industrial buildings, utility substations, and electrical grids, these systems are widely employed in applications for power generation, transmission, and distribution.
Segmentation By Application
In buildings, industries, and other land-based facilities, onshore cable transit networks are used. These systems are frequently used to route cables and pipes through walls and floors in commercial, industrial, and residential buildings. Onshore cable transit systems can help to ensure the safety and dependability of electrical systems and other critical assets by offering secure pathways for cables and lines.
Offshore cable transit systems are used in marine and offshore industries such as offshore oil and gas sites, wind farms, and ships. These devices are designed to withstand harsh environmental circumstances such as seawater corrosion, extreme temperatures, and powerful winds. remote cable transit systems are critical for assuring the reliability and safety of the crucial electrical and communication systems at these remote locations.
Regional Analysis
The Global Cable Transit Systems Market is segmented by region as North America, Europe, Asia Pacific, Latin America, and Middle East and Africa.
North America
North America is made up of three countries: the United States, Canada, and Mexico. The market for cable transit systems in this region is being driven by growing demand for urban transportation choices, the need to reduce traffic congestion and carbon emissions, and the expanding popularity of cable car systems as a tourist attraction.
Europe
The variables such as the region's strong emphasis on environmentally friendly transport solutions, the need to provide effective and affordable public transportation options, and an increasing need for cable car systems in remote areas for tourism and recreation are driving the market over cable transit systems in Europe.
Asia Pacific
The Asia Pacific region, which includes countries such as China, Japan, and India, is expected to see significant growth in the cable transit system market in the coming years due to factors such as rapid urbanization, increasing demand for mass transportation systems, and the need to provide efficient transportation solutions in congested urban areas.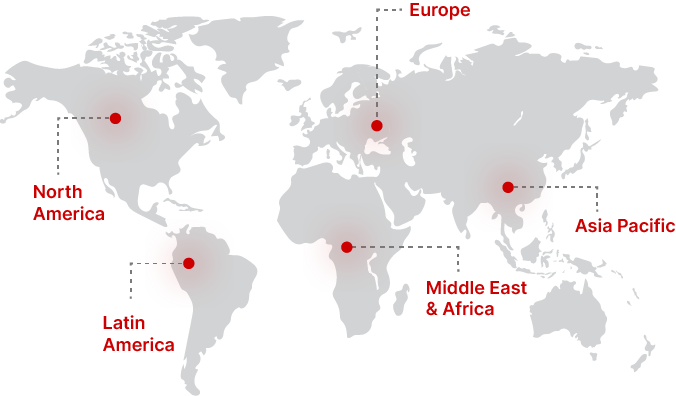 Regional Growth Insights
Download Free Sample
Key Players
Hilti
Icotek
Trelleborg
LAPP
Roxtec
HTM (Zavod HERMES Ltd)
DELSEAL
MCT Brattberg
Murrplastik
Hawke Transit System
Filoform
Shanghai Tuming Industrial Co
HDG Telecom Equipment Co
Cable Transit Systems Market Segmentations
Segmentation By Type
LV (Low Voltage)
MV (Medium Voltage)
HV (High-voltage)
Segmentation By Application
Frequently Asked Questions