Market Overview
According to Reed Intelligence the Global Canned Pulses Market Size will approximately grow at a CAGR of 9.8% during the forecast period.
The canned pulse industry has seen amazing growth in recent years due to the rise in the need for quick and healthy meal options around the world. For those who wish to quickly and easily make meals without sacrificing flavor or nutritional value, canned pulses including beans, lentils, chickpeas, and peas are a fair option. The market is expanding due to a variety of causes, such as busy lifestyles, an increase in health consciousness, and the adaptability of canned pulses in a variety of culinary applications.
The need for plant-based diets and the growing knowledge of the health advantages of pulses are two key market developments. Due to their high protein, fiber, vitamin, and mineral content, canned pulses are a beneficial supplement to a varied diet. The demand for canned pulses as a handy and cost-effective source of nourishment has increased as people become more health conscious and hunt for more nutrient-dense food options.
Additionally, the busy modern lifestyle, especially in cities, has increased people's reliance on food goods that are ready to use and time-saving. Canned pulses make a great substitution for dried beans because they don't need much soaking or boiling time, making them ideal for quick and simple meal preparation. Due to their lengthy shelf lives, which guarantee year-round availability despite seasonal fluctuations, they are commonly employed.
Market Dynamics
Market Drivers
Canned pulses have a longer shelf life than fresh pulses, which reduces food waste and allows customers to stock up on pantry essentials. Consumers will always have access to pulses because of their longer shelf lives, regardless of their seasonal availability.
Market Restraints
The production and packaging of canned pulses may result in waste generation and environmental problems. As consumers become more environmentally conscious, there is a growing demand for sustainable and eco-friendly packaging solutions.
Market Opportunities
Product Innovation and Diversification
Manufacturers can develop value-added goods, uncommon seasoning substitutes, and canned pulse combinations to appeal to consumers seeking variety and new flavors.
Market Scope
Report Metric
Details
Market Size by 2031
USD XX Million/Billion
Market Size in 2023
USD XX Million/Billion
Market Size in 2022
USD XX Million/Billion
Historical Data
2019-2021
Base Year
2022
Forecast Period
2023-2031
Report Coverage
Revenue Forecast, Competitive Landscape, Growth Factors, Environment & Regulatory Landscape and Trends
Segments Covered

Segmentation By Type

Fat Free (<0.5g)
Low Fat (3g)

Segmentation By Application

Daily Usage
Food Industry

Geographies Covered

North America
Europe
APAC
Middle East and Africa
LATAM

Companies Profiles

Kyknos
Banmai
Casual Spain
Fujian Chenggong Canned Food
Satko Sarl
Ukraininan Canning House
Hodmedod
Goya
John Copes Corn
Lee Manufacturing Company
Superkrauts
Jake & Amos
Van Camps
Del Monte
Segmental Analysis
SegmentationBy Type
Canned pulses that are fat free (0.5g) or have a serving size with no more than 0.5 grams of fat fall into this category. People are urged to keep eating low-fat foods, pay attention to their health, and prioritize nutrition over flavor. Those looking to manage their weight and enhance their general health are driving the market for canned beans without fat.
Pulses in cans with somewhat more fat, i.e., less than 3 grams of fat per serving, are categorized as low-fat. This market attracts a broader consumer base that is looking for low-fat, healthy products. People with busy lifestyles who regularly consume low-fat canned pulses are more likely to like them.
Segmentation By Application
The canned pulses daily usage section is primarily intended for domestic use. Busy homemakers and individuals can rapidly prepare healthy dinners, salads, soups, and other foods because they are usually supplied in cans and don't require hours of soaking and boiling. The fact that canned pulses are so widely used suggests that consumers see them as a practical pantry staple for making meals at home.
Cans are used in a variety of methods to generate and prepare pulses. Canned pulses are used in recipes by restaurants, coffee shops, companies that make ready-to-eat meals, and catering services. As was demonstrated in the section on the food industry, canned pulses can be utilized to produce food for commercial purposes while also enhancing the flavor and nutritional value of meals.
Regional Analysis
The Global Canned Pulses Market is segmented by region as North America, Europe, Asia Pacific, Latin America, and Middle East and Africa.
North America
North America has a sizable market for canned pulses due to the usefulness of ready-to-use pulses and the rising acceptance of plant-based diets. The area's sizable vegetarian and vegan population typically gets their nutrition from canned pulses. The demand for canned pulses is rising along with the trend toward wholesome and nourishing nutritional options.
Europe
The market for canned pulses has grown across Europe. Numerous regional cuisines have historically utilized pulses. The demand for canned pulses is boosted by the region's diversified cuisine and awareness of the health advantages of pulses. Due to the prominence of health-conscious consumers and busy lifestyles, canned pulses are enticing as a quick and healthy lunch option.
Asia-Pacific
Since it produces and consumes a lot of pulses, Asia-Pacific is a significant market for canned pulses. For fast-paced metropolitan lifestyles like those seen in countries like India, China, and Australia where pulse consumption has a long history, canned pulses are convenient and well-suited. The desire for vegetarian and plant-based diets is driving growth in the canned pulse market in the Asia-Pacific region.
Latin America
The market for canned pulses is expanding in this region as a result of growing health consciousness and the adoption of a balanced diet. Canned pulses are a workable option for contemporary houses since pulses have a strong culinary legacy in countries like Brazil, Argentina, and Mexico.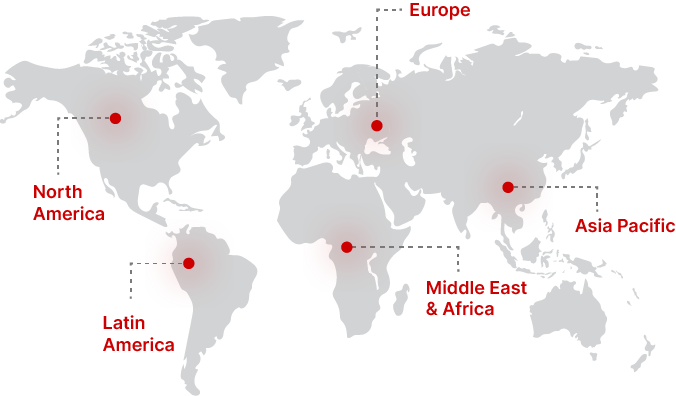 Regional Growth Insights
Download Free Sample
Key Players
Kyknos
Banmai
Casual Spain
Satko Sarl
Ukraininan Canning House
Hodmedod
Goya
John Copes Corn
Lee Manufacturing Company
Superkrauts
Jake & Amos
Van Camps
Del Monte
Recent Developments
Kroger announced in January 2023 that it would introduce a new line of canned pulses under the Simple Truth label. The new brand will provide a selection of non-GMO, gluten-free, and vegan pulses, such as beans, peas, and lentils.
The addition of black beans, pinto beans, and lentils to the company's range of canned pulses was announced by Eden Foods in February 2023. All of the new items are GMO-free and certified organic.
Goya Foods announced in March 2023 that it would introduce a new range of canned pulses under the Goya Selects name. The new line will include numerous pulses that are strong in protein and fiber, such as beans, peas, and lentils.
Canned Pulses Market Segmentations
Segmentation By Type
Fat Free (<0.5g)
Low Fat (3g)
Segmentation By Application
Daily Usage
Food Industry
Frequently Asked Questions