Market Overview
According to Reed Intelligence the Global Chlorhexidine Gluconate Solution Market Size will approximately grow at a CAGR of 3.9% during the forecast period.
Chlorhexidine Gluconate Solution is a chemical compound that is used as an antiseptic. This substance is a biguanide compound, an antiseptic agent with antibacterial activity against tropical pathogens. In medicine, aqueous chlorhexidine gluconate solutions are frequently used as hand cleansers. The antibacterial agent chlorhexidine gluconate (CHG) disrupts the bacterial cell membranes. When it comes to skin disinfection, CHG has an antibacterial action that lasts far longer. This is used for wound treatment, hand washes, preoperative body baths, general disinfectants, dental hygiene, and other applications.
Market Dynamics
Market Drivers
Increased Surgical Procedures Due to Chronic Disease Prevalence and the Aging Population
Older individuals require more medical services relative to their younger counterparts. Common conditions in older age include hearing loss, cataracts, refractive errors, back and neck pain and osteoarthritis, chronic obstructive pulmonary disease, diabetes, depression, and dementia. The skin is always making new cells. On the bottom layer of the skin, new cells are made, and they slowly move up. When these cells reach the top of the skin, they are dead and taken off daily. This process of new cell growth slows down as we get older. There are many different kinds of skin problems that older people can have. Hence, with increasing skin disorders, the demand for surgeries are increasing, driving the Chlorhexidine Gluconate Solution Market Growth.
Market Restraints
Strict Government Rules on Chemical Use and Fluctuations In Raw Materials Prices
The Toxic Substances Control Act of 1976 requires the EPA to report, record-keeping, and testing requirements and restrictions relating to chemical substances and/or mixtures. Various countries follow various rules and regulations that can hamper the chemical market. Also, fluctuations in raw material required to create Chlorhexidine Gluconate Solution can restrict the chlorhexidine gluconate solution market.
Market Opportunities
Rising Demand for Chlorhexidine Gluconate By Surgeons While Performing Surgery
Chlorhexidine gluconate (CHG) is a cleaning product that kills germs and is widely recommended by surgeons. Before the surgery, it is advised by the surgical team to the patients to wash their bodies using a CHG skin cleanser, which will help them reduce the risk of a surgical site infection as CHG removes many germs on the skin. A surgical site infection (SSI) is an infection that occurs after surgery in the part of the body where the surgery took place. Surgical site infections can sometimes be superficial infections involving the skin only. Hence, to prevent them, surgeons demand chlorhexidine gluconate solution.
Market Scope
Report Metric
Details
Market Size by 2031
USD XX Million/Billion
Market Size in 2023
USD XX Million/Billion
Market Size in 2022
USD XX Million/Billion
Historical Data
2019-2021
Base Year
2022
Forecast Period
2023-2031
Report Coverage
Revenue Forecast, Competitive Landscape, Growth Factors, Environment & Regulatory Landscape and Trends
Segments Covered

Segmentation by Type

2% CHG
4% CHG
20% CHG

Segmentation by Application

Skin Preparation
Surgical Preparation
Pharmaceutical Product

Geographies Covered

North America
Europe
APAC
Middle East and Africa
LATAM

Companies Profiles

Xttrium Laboratories
Molnlycke Health
3M
BD
Ecolab
N.Lab
Afton Pharma
Sunstar Guidor
Evnoik Industry
KVAB Pharma
Medichem
Dasheng Pharma
Bajaj Medical LLC
REMEDY LABS
Jiu Tai Pharma
Segmental Analysis
Segmentation By Type
2% CHG is a chlorhexidine gluconate solution used for skin preparation. It decreases skin bacteria and infection risk. Surgery, pharmaceuticals, and others use this CHG. It reduces infection risk for a longer period.
Chlorhexidine gluconate 4% solution is a topical antibiotic used as a skin cleanser. It is active against gram-positive and gram-negative organisms, facultative anaerobes, aerobes, and yeast.
Chlorhexidine Gluconate, 20% Solution, is a germicidal mouthwash that reduces bacteria in the mouth. It treats gingivitis (swelling, redness, bleeding gums). A dentist usually prescribes it.
Segmentation By Application
Skin preparation with Chlorhexidine Gluconate Solution reduces bacteria and fungus. A combination of chlorhexidine gluconate and alcohol (CHG–alcohol) is recommended for surgical skin preparation to prevent surgical site infection (SSI).
Chlorhexidine gluconate (CHG) is a cleaning product that kills germs. Before surgery, the surgical team may advise washing the body using a CHG skin cleanser, which helps reduce the risk of a surgical site infection as CHG removes many germs on the skin.
Chlorhexidine Gluconate is used to treat infections in the mouth, including gingivitis (gum inflammation), dental plaque, denture stomatitis, and thrush. Chlorhexidine gluconate destroys the bacteria that cause gum disease, tartar, and other illnesses in the mouth.
Regional Analysis
The Global Chlorhexidine Gluconate Solution Market Analysis is segmented by region as North America, Europe, Asia Pacific, Latin America, and Middle East and Africa.
North America
The market for Chlorhexidine Gluconate Solutions is primarily driven by the North American continent. The high incidence rate of infections acquired in hospitals and the rising demand for antimicrobial products are the primary forces behind expanding the North American market. Antimicrobial drugs such as hand lotions, disinfectants, window cleaners, cleaning cloths, etc., are chemical substances of natural or synthetic origin that suppress the growth of or destroy micro-organisms, including bacteria, fungi, helminths, protozoa, and viruses.
Europe
Demand for minimally invasive surgeries is increasing due to reduced recovery time in this region. Minimally invasive surgery differs from open surgery because it doesn't involve opening the body and cutting through large tissue areas. Instead, a surgeon will make small surgical incisions to get to the body and its organs, which lets them work faster and with much less damage to the patient. Also, because the body is under less stress, the time spent in the hospital is shorter, and there are fewer problems. Many minimally invasive procedures are outpatient surgeries, meaning the patient does not have to stay in a hospital overnight. But to keep this surgery safe and less infective, surgeons demand chlorhexidine gluconate solution.
Asia-Pacific
According to the study, after Covid 19 pandemic, hand sanitizers has become the regular hygiene product for many. The need for hand sanitizers has grown because people want more health and wellness products, and there are more diseases. People are more aware of how important it is to keep their hands clean, making hand sanitizers more popular. Hand sanitizer is a key part of keeping your hands clean. This has led to more hand rubs being made, greatly increasing the demand for hand rub raw materials from makers. The rise of Chlorhexidine Gluconate Solution has been going up, and it is likely to keep going up because it is used in other industries.
South America
The South American region is the market for chlorhexidine gluconate solutions, expanding moderately. The growing consciousness of the importance of personal hygiene and the rising discretionary income of the population in countries such as Mexico and Brazil is fueling the expansion of this industry.
Middle East and Africa
The Government initiatives towards increased healthcare expenditure in this region countries will drive the market growth over the forecast period.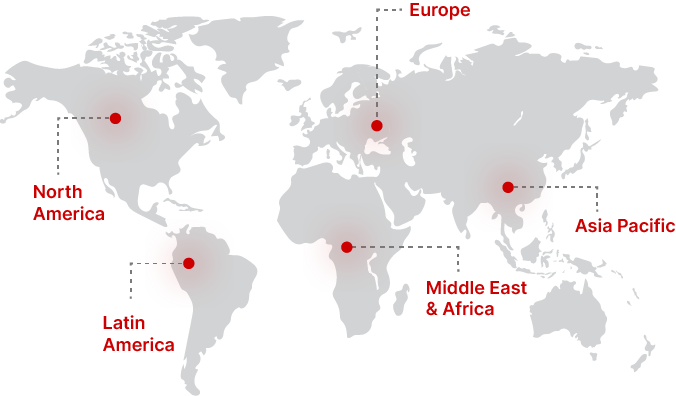 Regional Growth Insights
Download Free Sample
Key Players
Xttrium Laboratories
Molnlycke Health
BD
Ecolab
N.Lab
Afton Pharma
Sunstar Guidor
Evnoik Industry
KVAB Pharma
Medichem
Dasheng Pharma
Bajaj Medical LLC
REMEDY LABS
Jiu Tai Pharma
Recent Developments
March 2023 - Molnlycke has teamed up with ENGIE, a world leader in low-carbon energy and services, to make it easier for healthcare professionals to provide the best patient care and get the best clinical and financial results. The companies have grown their energy transition partnership to get to a world net zero. They have made a 15-year deal to work together on low-carbon energy and services to support a new mid- and long-term WeCare plan, which includes goals to cut greenhouse gas (GHG) emissions. As part of its work to help reach the Science-Based Target Initiative (SBTi) goal by December 2022, ENGIE is helping Molnlycke's energy-intensive manufacturing activities in Malaysia change sustainably. By using an advisory, utilities-as-a-service (UaaS), model to provide thermal oil, chilled water, iced water, and compressed air, along with rooftop solar, ENGIE is on track to reduce Molnlycke's Scope 1 and 2 emissions from their 2016 baseline by a large amount by 2030.
Chlorhexidine Gluconate Solution Market Segmentations
Segmentation by Type
Segmentation by Application
Skin Preparation
Surgical Preparation
Pharmaceutical Product
Frequently Asked Questions