Market Overview
According to Reed Intelligence the Global Container Washing System Market Size will approximately grow at a CAGR of 2.88% during the forecast period.
The function of the container washing system is to clean, eliminate contaminants, sanitize, and dry various storage containers. Diverse industries use containers made of steel, alloy, and plastics for storing and transporting materials and liquids, and these containers must be thoroughly cleaned before being reused for storage and transportation. The container washing system is furnished with high-pressure pumps, a nozzle, and a brusher that sprays water/cleaning solution inside and outside the container to sanitize and remove any necessary containment. The container washing system can clean and dry vast quantities of containers rapidly. Fully automated systems require no or minimal human intervention, whereas semi-automated systems require a certain level of human intervention for their operation.
Market Dynamics
Market Drivers
High Demand For Washing Equipment
The container washing system effectively removes oil, grease, paints, and coating from the interior and exterior surfaces of equipment. To remove these contaminants, the container washing system employs aqueous, acidic detergents, alcohol, and other solvents. The container washing systems are utilized to clean and sanitize containers used in the food and healthcare industries. Before product introduction, the beverage industry employs container-washing equipment to remove bottle contaminants. The container washing system is used to wash and dry IBC containers of large capacity. Increasing demand for container washing systems to clean equipment in various industries drives market growth.
Increasing Demand For Reusable Containers
Multiple industries around the globe are incorporating reusable and recyclable materials into their supply chains. Industries such as food & beverages, oil & gas, pharmaceuticals, chemicals, retail, and waste management are adopting reusable and recyclable materials for various business activities, including reusable and recyclable containers for procurement and bulk packaging. Long-term use of reusable containers has proved to be cost-effective. In addition, the incorporation of reusable materials enables organizations to meet their sustainability objectives. As waste management concerns and the need for sustainable development continue to expand, the container washing system market is experiencing significant expansion.
Market Restrain
Expensive Prices Associated With Containers
Higher installation and maintenance expenses hinder the container washing system market. The market is constrained by the container washing system's high price. In addition, the maintenance costs for the container washing system are costly. It consumes enormous energy, demands water for cleansing, and generates tremendous waste. Water and energy used for cleansing containers is an enormous expense that cannot be recycled, and drying the containers necessitates additional processes, thereby increasing the operational cost. The expansion of the container cleansing system market is impeded by the higher maintenance costs linked to the whole machine.
Market Opportunities
Introduction of Mobile Container Washing Systems
A new form of container washing system, known as the mobile container washing system, has been created due to the increasing demand of consumers and the need for more efficient and environmentally friendly methods. In this system, cleaning is performed with cutting-edge equipment quickly, efficiently, and securely, as the cleaning personnel are never required to enter the container. Therefore, the new mobile equipment for cleansing containers is significantly more effective and, consequently, very efficient than conventional equipment. Therefore, companies are engaged in the development of various mobile container cleansing systems with distinct characteristics. Future expansion of their market is made possible by technological advancements in container-washing systems.
Market Scope
Report Metric
Details
Market Size by 2031
USD XX Million/Billion
Market Size in 2023
USD XX Million/Billion
Market Size in 2022
USD XX Million/Billion
Historical Data
2019-2021
Base Year
2022
Forecast Period
2023-2031
Report Coverage
Revenue Forecast, Competitive Landscape, Growth Factors, Environment & Regulatory Landscape and Trends
Segments Covered

Segment by Type

Drum Cleaning System
Roller Cleaning System
IBC Cleaning Syste
Mixing Container Cleaning System

Segment by Application

Food Industry
Beverages Industry
Chemical Industry
Pharmaceutical Industry

Geographies Covered

North America
Europe
APAC
Middle East and Africa
LATAM

Companies Profiles

Kaercher
Feistmantl
Quala
PRI
Terberg Group
HOBART
Unitech Washing
Unifortes
UNIKON
Viscon Logistics
Numafa
Hildebrand Industry
Marchant Schmidt
NIEROS
Newsmith
Douglas Machines
Segmental Analysis
Segment by Type
Drums transport everything from petrochemicals to cooking oils. Drums cleaning machines can handle any condition, with thousands of contaminant and drum size combinations. Cleaning drums for reuse or safe disposal and removing potentially harmful chemicals is crucial. Drum cleaning systems assist in the complete washing of these drums.
An anilox roll, a gravure cylinder, and a printing roll can all be cleaned using a roller cleaning system. The roll is situated near the fixture and is partially submerged in the ultrasonic bath. The tank has a clamping mechanism that can be adjusted to fit different printing roll lengths. A highly developed driving mechanism is used to turn the roll. A portion can be rinsed with a water gun over the ultrasonic tank to ensure that no dirt nor detergent is transported to the rinsing tank. Washing all of the discharged dirt with a rinse of pure demi-water. The same turning system as in the ultrasonic tank turns the anilox roll, which is positioned in the rising tank. After rinsing, the operator uses an air cannon to dry the printing roll.
IBC Machine Washing CLT IBC containers, also known as intermediate bulk containers made of stainless steel, can be washed effectively with and without covers. IBC systems are frequently used in the production of pharmaceuticals as blending containers and for storage, transportation, and in-container applications. Since intermediate bulk containers are made to transport huge amounts of liquid or semi-solid materials, they are ideal for storing water. The best way to sterilize an IBC tank is to fill it with a water-soluble acidic solution that is concentrated enough to kill any biological dangers. After that, the tank must be thoroughly cleansed with water to eliminate chemical residues that may ruin the goods.
Mixing Container Cleaning System
The interiors of the mixing and batching vessels are cleaned by the mixing vessel cleaning system using speed-controlled centrifugal brushes and an appropriate detergent. One of the best cleaning procedures is mechanical cleaning with brushes since it produces results that are residue-free when combined with an effective detergent. Onto the raising, lid are placed the filthy vessels. The vessel is loaded into the wash chamber using a hydraulic jack system after it has been locked into place. The vessels are washed, rinsed, and dried throughout the automated cleaning process, making them suitable for use in manufacturing.
Segment by Application
Food processors must consider food contamination to ensure food safety. Containers protect food while in transit and are easy to use. Food packaging requires cleaning and checking containers. Cleaning food containers ensures product safety. Empty food containers may contain insects, glass, or plastic. Irradiated food containers that haven't been cleaned may still have physical and chemical hazards that impair food safety. Container cleaning systems can clean interiors, exteriors, or both. Batch and fully automated, high-speed continuous equipment are offered. Freestanding equipment with feed and discharge conveyors mounted on an existing conveyor or off-line. Draining and rinsing can adjust temperature, flow rate, chemical concentration, and water pressure.
Every beverage firm uses a unique flavor to differentiate its product from the many consumer options. The flavor must be distinct and consistent to retain customers. For this and other reasons, beverage packagers must prevent contamination during packaging. This requires mixing or creating a pure product, yet contaminants may enter through bottles and containers. Beverage companies sanitize bottles before selling them. Bottle rinsing machinery cleans bottles before filling. Bottle vacuums remove debris without flipping bottles upside down. Bottle washers clean a container's inside and outside, similar to bottle rinsers.
Industrial chemicals, such as acids, solvents, alkalis, and any mixtures, chemical reagents used in production processes, toxic, flammable, and corrosive substances, residues from chemical processes, hazardous waste, etc., can all be stored or handled in containers used in the chemical industry. Chemical industry container washing systems that can effectively remove any residue, stop harmful contamination, and ensure a secure working environment.
Pharmaceutical products must be packaged due to their sensitivity. Life-saving drugs, pharmaceuticals, and healthcare products need special handling during shipping. Drug packaging prevents biological and physical harm. Pharmaceutical container cleaning regulations are rigorous. It involves securing the drug production chain, which affects patient safety. Pharmaceutical bottle cleaners clean and sterilize bottles. It washes with water and air. The bottle washer cleans bottles fast. It's made to clean a wide range of pharmaceutical containers.
Regional Analysis
North America (United States, Canada, and Mexico)
North America is a significant market for container cleansing systems. The presence of the food and beverage and healthcare industries contributed to the market expansion in the region. Increased reusability of containers in the region will fuel the container washing market.
Europe (Germany, UK, France, Italy, Russia and Spain, etc.)
In Europe, the consistent use of reusable containers has significantly increased the demand for container cleansing systems. Furthermore, prominent nations such as Germany, Spain, Italy, and the United Kingdom are anticipated to continue dominating the container washing system market share in Europe. In these regions, the tremendous penetration of the food and healthcare industries is the primary factor driving the container washing system market.
Asia-Pacific (China, Japan, Korea, India, Australia, Southeast Asia, etc.)
The Asia-Pacific container washing market comprises the food and beverage, industrial liquids, and household product segments. In addition, factors such as rising health concerns among the senior population and disposable income in developing nations such as Japan, India, and others are anticipated to drive demand for clean containers in the Asia-Pacific market. Ultimately container washing system market will grow in the Asia-Pacific region.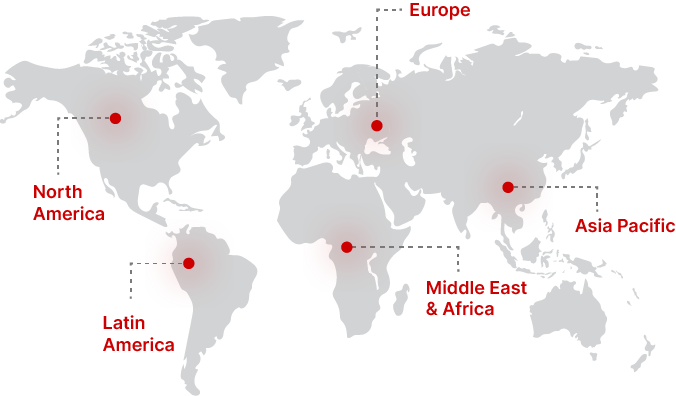 Regional Growth Insights
Download Free Sample
Key Players
Kaercher
Feistmantl
Quala
PRI
Terberg Group
HOBART
Unitech Washing
Unifortes
UNIKON
Viscon Logistics
Numafa
Hildebrand Industry
Marchant Schmidt
Newsmith
Douglas Machines
Container Washing System Market Segmentations
Segment by Type
Drum Cleaning System
Roller Cleaning System
IBC Cleaning Syste
Mixing Container Cleaning System
Segment by Application
Food Industry
Beverages Industry
Chemical Industry
Pharmaceutical Industry
Frequently Asked Questions