Market Overview
According to Reed Intelligence the Global Countertop Toaster Oven Market Size will approximately grow at a CAGR of 3.4% during the forecast period.
The toaster oven, a compact culinary appliance, serves as a convenient and efficient means of preparing a diverse array of meals. The multifunctional nature of toaster ovens allows for a diverse range of culinary applications, including reheating, baking, broiling, toasting, browning, and defrosting. This versatility provides users with a convenient alternative to utilizing larger kitchen ovens when dealing with smaller quantities of food. Toaster ovens are commonly equipped with rapid-heating elements that exhibit efficient heat transfer properties, thereby facilitating expedited cooking processes. These heating components are typically regulated by user-friendly controls, ensuring ease of operation and convenience. The surge in demand and sales of toaster ovens can be attributed to the concurrent rise in buying power, disposable income, as well as expenditure on kitchen appliances. The observed surge in demand has the potential to positively impact the operational performance of the appliance. The selection of smart, effective, and easy to use kitchen appliances by consumers is driven by their desire for convenience and time-saving capabilities.
Market Dynamics
Market Drivers
Countertop Toaster Oven Is Energy Efficient
Compared to large ovens, countertop toaster ovens use less energy. They consume less power or gas because they cook smaller servings more rapidly and heat up more quickly. This is wonderful news for those who care about the environment and wish to use less energy. You may reduce the demand for energy resources and utility costs by utilizing a countertop toaster oven instead of a full-size oven. Therefore, in addition to offering quick and easy cooking alternatives, these toaster ovens also support a sustainable and environmentally friendly method of living.
Market Restraints
Due to their reduced size compared to conventional ovens, countertop toaster ovens cannot cook as much food simultaneously. This can be challenging if you have a large family or if you need to prepare large meals, such as a whole poultry or many cookies. For smaller portions and smaller households, countertop toaster ovens are preferable. If you have a large family or need to cook large quantities of food, a countertop toaster oven may not be sufficient.
Market Opportunities
Awareness of One's Own Health and Well-Being
People are becoming more health aware, and countertop toaster ovens give them a chance to cook in a healthy way. Food can be baked, roasted, or grilled in these ovens with less oil or fat. Manufacturers can reach people who want to eat better by pointing out the health and nutrition benefits of using countertop toaster ovens. These tools make it easy to cook healthy food at home, which fits in with the growing interest in healthy eating and living.
Market Scope
Report Metric
Details
Market Size by 2031
USD XX Million/Billion
Market Size in 2023
USD XX Million/Billion
Market Size in 2022
USD XX Million/Billion
Historical Data
2019-2021
Base Year
2022
Forecast Period
2023-2031
Report Coverage
Revenue Forecast, Competitive Landscape, Growth Factors, Environment & Regulatory Landscape and Trends
Segments Covered

Segment by Type

Gas Ovens
Electric Ovens

Segment by Application

Household
Food Service
Food Processing

Geographies Covered

North America
Europe
APAC
Middle East and Africa
LATAM

Companies Profiles

RATIONAL
Wiesheu
Eloma
Convotherm
MIWE
Middleby
Panasonic
Philips
Joyoung
Electrolux
Media
KENWOOD
Cuisinart
Frigidaire
Calphalon
Kenmore Elite
APW Wyott
Belleco
Breville
Cadco
B&D
Equipex
Hamilton Beach
Hatco
Hobart
KitchenAid
Lincoln
Nemco Food Equipment
Oster
Segmental Analysis
Segment by Type
Gas Power is a cutting-edge countertop toaster oven that harnesses the potential of gas as its primary energy source. Gas-powered countertop toaster ovens generally exhibit a higher price point in comparison to their electric-powered counterparts. However, they do present certain notable advantages in the realms of cooking efficiency and energy usage.
Electric Power is a countertop toaster oven that operates by harnessing electricity as its primary source of power. According to our research, it has been observed that Electric Power countertop toaster ovens exhibit a higher prevalence in the market compared to their Gas Power counterparts. Additionally, it has been noted that Electric Power models generally tend to be more cost-effective in terms of pricing. According to research findings, it has been observed that electric power may exhibit lower efficiency levels compared to gas power. Additionally, it is worth noting that electric power may encounter limitations in extreme temperature conditions, such as extremely cold or hot environments.
Segment by Application
Countertop ovens are incredibly user-friendly and handy in the home for quick and simple tasks like warming food, liquids, and other items. It is especially helpful for those who live alone and is used for baking little amounts of food.
An adaptable kitchen tool that may be used for toasting, broiling, and baking is the countertop toaster oven. Since it can be used to make numerous dishes at once and saves room on the countertop, it is perfect for food outlets. This kind of oven also swiftly and evenly cooks food, making it ideal for busy venues. The size, capacity, and features that best meet the demands for food services.
Early in the 20th century, countertop toaster ovens were first used in the production of meals. Initially intended to toast baked goods in toaster ovens. But soon, other dishes, including meats, veggies, and casseroles, were also used in them. Countertop toaster ovens are now a necessary component of any kitchen used by a food manufacturer.
Regional Analysis
North America
The rising trend of urbanization and the fast-paced nature of modern lifestyles have led individuals to seek convenient alternatives for cooking. In this context, the countertop oven emerges as a favorable option for those seeking efficiency and ease in their culinary endeavors. The North American market has experienced significant growth, with the United States and Canada emerging as the primary drivers of this expansion. The market in North America is experiencing growth due to a confluence of factors, including the rising demand for food that is both healthy and convenient, as well as the expanding population of working women.
Europe
The market in Europe is experiencing significant growth, with notable contributions from key countries such as the United Kingdom, Germany, and France. The growth of the market in Europe can be attributed to several factors, including rising health awareness among people and the growing demand for convenient food options.
Asia pacific
In the Asia-Pacific area, Western food and baking have become more common over the past few years. Sandwiches, cookies, and roasted meat are becoming more popular. Countertop toaster ovens are a big reason why this happens. People often use these handy appliances to toast bread for tasty sandwiches, bake cookies for a sweet treat, and roast small pieces of meat for tasty meals. Countertop toaster ovens are a quick and easy way to make smaller amounts of these Western-style meals. Their compact size and versatility make them suitable for the evolving cooking habits and preferences in the Asia Pacific region.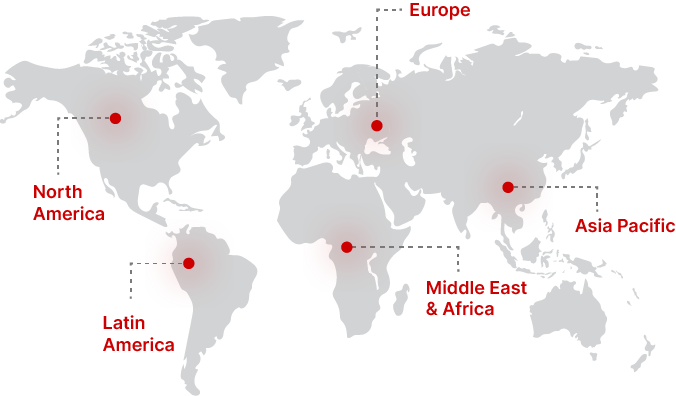 Regional Growth Insights
Download Free Sample
Key Players
RATIONAL
Eloma
Convotherm
MIWE
Middleby
Panasonic
Philips
Joyoung
Electrolux
Media
KENWOOD
Cuisinart
Frigidaire
Calphalon
Kenmore Elite
APW Wyott
Belleco
Breville
Cadco
B&D
Equipex
Hamilton Beach
Hatco
Hobart
KitchenAid
Lincoln
Nemco Food Equipment
Oster
Recent Developments
Jun. 13, 2023: The Middleby Corporation, serving in the food service industry, announced its acquisition of Filtration Automation Inc. This Texas-based company is known for its Micron-Pro brand high-capacity oil management systems used in poultry, fish, and snack applications. The acquisition will expand Middleby's food processing portfolio and enhance its frying system offerings. With its patented continuous filtration process, the Micron-Pro technology provides substantial cost savings on oil, improved fryer performance, and labor savings for operators. The system has proven twice as effective as similar systems, extending oil life by up to 200% without needing consumables. Middleby strives for innovation and provides best-in-class automated full-line solutions for the food service industry.
Countertop Toaster Oven Market Segmentations
Segment by Type
Segment by Application
Household
Food Service
Food Processing
Frequently Asked Questions