Market Overview
The Global Crossbelt Sortation Systems Market Size is anticipated to touch at a CAGR of approximately 8.2% during the forecast period.
Due to the need for efficient and automated sorting solutions across various industries, the market for Crossbelt Sortation Systems is seeing substantial growth. The industry offers state-of-the-art sorting systems that use crossbelt technology to rapidly and accurately categorize packages and items in accordance with established standards. These solutions are crucial for streamlining order fulfillment processes, improving operational efficiency, and optimizing logistics and supply chain operations.
The growth of e-commerce is a major factor driving the market since it has boosted online retail sales and necessitated the development of quicker and more accurate sorting techniques. Effective sorting systems are now more important than ever because of customers' rising expectations for on-time delivery. These systems must be able to swiftly and correctly process a large volume of parcels. The expansion of the retail sector, which includes distribution centers, hypermarkets, and supermarkets, has increased the size of the market.
Market Dynamics
Market Drivers
Crossbelt sortation systems are becoming more widespread as automation and process optimization in material handling activities become more important. These technologies save labor expenses while enhancing sorting accuracy and efficiency by eliminating human sorting. Businesses are becoming increasingly aware of the benefits of crossbelt sortation systems in reducing procedures and increasing overall productivity as automation technology advances.
Market Restraints
Crossbelt sortation systems may be difficult to use for small and medium-sized organizations due to the large initial cost required. The cost of the equipment, installation, and system integration may be prohibitively expensive for certain businesses. Crossbelt sortation systems need a considerable initial investment, which may dissuade certain businesses from using them.
Market Opportunities
Crossbelt sortation systems paired with artificial intelligence (AI) and machine learning (ML) technologies have the potential to provide predictive analytics, real-time decision-making, and autonomous operation. When operational conditions change, AI-powered algorithms may improve sorting patterns, route planning, and adaptive decision-making. This link enables the possibility of improved system performance, reduced downtime, and increased efficiency.
Market Scope
Report Metric
Details
Market Size by 2031
USD XX Million/Billion
Market Size in 2023
USD XX Million/Billion
Market Size in 2022
USD XX Million/Billion
Historical Data
2019-2021
Base Year
2022
Forecast Period
2023-2031
Report Coverage
Revenue Forecast, Competitive Landscape, Growth Factors, Environment & Regulatory Landscape and Trends
Segments Covered

Segmentation by Type

Vertical
Horizontal

Segmentation by Application

Postal Industry
Electronics

Geographies Covered

North America
Europe
APAC
Middle East and Africa
LATAM

Companies Profiles

BEUMER Group
Dematic Corporation
Siemens
Okura Yusoki Co.Ltd
Bastian Solutions (Toyota Adavanced Logistics)
Vanderlande (Toyota Adavanced Logistics)
Interroll Holding
Fives Intralogistics
Muratec Machinery
Honeywell Intelligrated
Shanghai Damon
Kengic Intelligent Equipment Co.,Ltd
Changshu Bealead Automatic Machine Co.,Ltd
Mjc Co.Ltd
Segmental Analysis
Segmentation By Type
In vertical crossbelt sortation systems, packages are moved up and down while being sorted utilizing vertical belts or conveyors. This sorting method, which is often used in warehouses and distribution centers, is effective in classifying packages of various sizes and weights.
In horizontal crossbelt sortation systems, packages are sorted as they move along horizontal belts or conveyors. Due to its suitability for high-speed sorting applications, this kind of system is often employed by businesses that need a lot of sorting, such as postal services and e-commerce fulfillment centers.
Segmentation By Application
The postal sector needs effective sorting systems to manage the volume of mail and other items they receive. Crossbelt sortation systems are necessary for the postal industry because they automate sorting, increase accuracy, and boost operational effectiveness. For effective delivery, these gadgets can quickly and accurately sort mail and parcels of all shapes and sizes.
For effective handling and sorting of electrical devices and components, the electronics sector depends on crossbelt sortation systems. Taking care of returns and repairs, stocking up on components as they are made, and being ready to deliver the completed goods are all included in this. In the electronics sector, crossbelt sortation systems provide speedy and precise sorting to support efficient supply chain operations.
Regional Analysis
The Global Crossbelt Sortation Systems Market is segmented by region as North America, Europe, Asia Pacific, Latin America, and Middle East and Africa.
North America
In North America, the market for Crossbelt sortation systems is significant. The growing e-commerce industry, sophisticated logistics systems, and a regional focus on automation are all driving an increased need for effective sorting solutions. Significant e-commerce firms like Amazon are based in the North American market, and the retail and logistics sectors are progressively adopting cutting-edge sorting technology. The market for crossbelt sortation systems is expanding as a result of the region's emphasis on enhancing operational effectiveness, reducing labor costs, and raising customer satisfaction.
Europe
Due of its highly advanced logistics and well-established e-commerce operations, Europe is a market that has entirely matured for crossbelt sortation systems. The region's rising need for effective and precise sorting systems is being driven by the region's expanding retail sector, which is particularly strong in nations like Germany, France, and the United Kingdom. Crossbelt sortation systems play a crucial part in the logistical architecture of European businesses because they place a great emphasis on efficiency, accuracy, and speed in their supply chain activities. Businesses embrace automation technologies as a result of the strict labor regulations and workplace safety requirements in Europe.
Asia Pacific
This region's crossbelt sortation system market is expanding quickly. Due to the region's growing retail and e-commerce sectors, as well as rising customer expectations for rapid and trustworthy delivery, effective sorting solutions are needed. Markets are expanding significantly in nations including China, India, Japan, and South Korea. Market expansion in the Asia Pacific area is being driven by the expansion of e-commerce platforms, increased use of logistics automation, and government measures to promote digitalization. The growth of the market is influenced by the region's urbanization, growing disposable incomes, and high population density.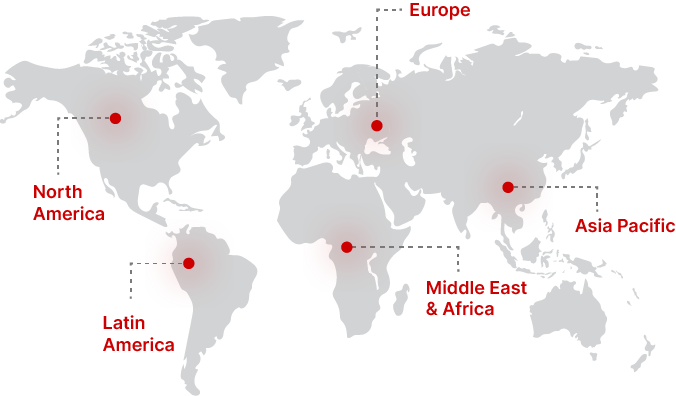 Regional Growth Insights
Download Free Sample
Key Players
Dematic Corporation
Siemens
Okura Yusoki Co.Ltd
Bastian Solutions (Toyota Adavanced Logistics)
Vanderlande (Toyota Adavanced Logistics)
Interroll Holding
Fives Intralogistics
Muratec Machinery
Honeywell Intelligrated
Shanghai Damon
Kengic Intelligent Equipment Co.,Ltd
Changshu Bealead Automatic Machine Co.,Ltd
Mjc Co.Ltd
Recent Developments
Scalability and Modular Designs : In recent years, crossbelt sortation systems have paid a lot of attention to scalability and modular designs. Manufacturers provide flexible solutions that are easy to expand upon or change to fit changing business requirements. Since modular solutions are adaptable and allow smooth integration and future updates, businesses have the possibility to expand their operations without suffering significant delays or paying additional costs.
Crossbelt Sortation Systems Market Segmentations
Segmentation by Type
Segmentation by Application
Postal Industry
Electronics
Frequently Asked Questions