Market Overview
The Global Cylinder Sleeves Market Size is expected to grow at a CAGR of approximately around 4.2% during the forecast period of 2023-2031.
Thin metallic structures play a crucial role in internal combustion (IC) engines. The liner is strategically positioned to ensure optimal contact between its outer surface and the cylinder block, while its inner surface is meticulously polished to facilitate smooth interaction with the reciprocating piston. Cylinder sleeves, also known as cylinder liners, is a crucial component within internal combustion engines. It plays a pivotal role in the overall functioning and performance of the engine.
The presence of a cylinder liner in an engine system effectively prevents direct contact between the piston and the engine block. This design feature serves to minimize wear and tear on the engine block, which is a more expensive component.
Cylinder sleeves are commonly employed in the automotive industry, as well as in trucks and various other vehicles, to facilitate maintenance and repair procedures. The burgeoning growth of the trucks and automotive industry has been identified as a key driver behind the escalating demand observed in the cylinder sleeves. The gradual growth of this market can be attributed to several factors, including the expanding population, evolving government regulations, and advancements in technology and product innovation.
Market Dynamics
Market Drivers
Government Strict Rules Against Increasing Pollution
Governments worldwide are actively engaged in mitigating the environmental consequences associated with artificial processes. To achieve this objective, governments are implementing a range of rules and regulations. The dynamic nature of the environment, largely influenced by the detrimental effects of pollution, necessitates a corresponding evolution in rules and regulations. The automotive industry is currently focused on the objective of reducing vehicle weight in order to achieve improved fuel efficiency and minimize environmental impact.
This pursuit has implications for the cylinder sleeves/liners market, as these components, characterized by their thin and hollow structure, play a crucial role in engine maintenance. It is worth noting that the weight of cylinder sleeves is nearly negligible in the overall context of vehicle weight reduction efforts. In an effort to enhance fuel efficiency, numerous manufacturers are actively exploring methods to further reduce the weight of cylinder sleeves. This is being achieved through the substitution of cast iron with various alloys such as aluminium, steel, or titanium. These techniques have proven to be effective in mitigating the environmental impact of fuel consumption.
Increase In the Number of Transportation Vehicle Activities and Growth of Construction and Automotive Industry
The cylinder sleeves market share is experiencing growth in tandem with the expansion of the construction and automotive industries. This can be attributed to the increasing demand for cylinder sleeves in response to the rising need for vehicles and construction equipment. Consequently, the cylinder sleeves market is benefiting from this demand surge. The demand for transportation vehicles, specifically heavy trucks and other heavy vehicles that utilize cylinder sleeves to uphold engine performance, is experiencing an upward trajectory.
This surge in demand can be attributed to the growth observed in various industries. Heavy transport vehicles play a crucial role in various industries, including production and manufacturing, mining, automotive, and other sectors that require the transportation of heavy goods. In addition, it is worth noting that the construction industry is experiencing rapid growth, primarily driven by urbanization and economic advancements. Consequently, there is a heightened demand for construction vehicles, which necessitates the use of cylinder sleeves in their maintenance processes. The growth of the cylinder sleeves market is being driven by the indirect growth of these industries.
Market Restraints
Expensive Raw Materials Are Making the Profit Margin Less and Affecting the Engine Size
The cost of cylindrical sleeves is significantly influenced by the high price of raw materials, thereby resulting in a relatively elevated cost structure and subsequently impacting the profitability levels. Cylindrical sleeves, commonly employed in various vehicles, play a crucial role in optimizing engine performance. The dynamic nature of the economy is known to exert influence on the prices of raw materials. Notably, the ongoing Russia-Ukraine conflict has had a discernible impact on the price of Nickel, a key raw material utilized in the production of cylindrical sleeves. However, it is worth noting that the utilization of cylindrical sleeves can impose limitations on the overall size of the engine.
Market Opportunities
Increasing Demand of fuel-efficient and Lightweight Vehicles
The escalating trend in urbanization and population growth has led to a significant surge in the demand for lightweight and fuel-efficient vehicles. Government laws, as well as consumer preference for environmentally friendly automobiles, have resulted in a significant increase in investment by prominent corporations. These expenditures are generally directed toward the development of new technology and novel products capable of meeting expanding customer demand. Several variables, albeit indirectly, impact the growth of the cylindrical sleeves market.
Market Scope
Report Metric
Details
Market Size by 2031
USD XX Million/Billion
Market Size in 2023
USD XX Million/Billion
Market Size in 2022
USD XX Million/Billion
Historical Data
2019-2021
Base Year
2022
Forecast Period
2023-2031
Report Coverage
Revenue Forecast, Competitive Landscape, Growth Factors, Environment & Regulatory Landscape and Trends
Segments Covered

Segment by Type

Cast Iron
Alloy

Segment by Application

OEM (Original Equipment Manufacturer)
Aftermarket

Geographies Covered

North America
Europe
APAC
Middle East and Africa
LATAM

Companies Profiles

Mahle
Federal-Mogul
Zynp
Tpr
Bergmann Automotive
Npr Group
Melling
Zhaoqing Power
Esteem Auto
Cummins
GKN
KSPG
Westwood Cylinder Liners
Darton
Slinger Manufacturing
Advanced Sleeve
AGS
Kaishan Group
Segmental Analysis
Segment By Type
Cast iron is a material generated from the casting process that is extremely versatile. The substance under study is predominantly composed of carbon and silicon, with trace amounts of manganese, nickel, and phosphorus. The product is famous for its high tensile strength, which refers to its capacity to bear significant mechanical stress without deformation or failure. Furthermore, the product has excellent thermal conductivity, suggesting its ability to efficiently transmit heat across its structure. Because of the aforementioned features, it is well suited for use in a wide range of industries, including but not limited to automotive and transportation, as well as construction equipment, among others.
Alloy, a composite material composed of two or more metallic elements, is widely employed in the fabrication of various metal products, including but not limited to gears, fasteners, and diverse industrial applications. The alloys most frequently encountered in various industries encompass steel and aluminum (Al), copper and aluminum (CuAl), as well as zinc and iron (ZnFe). CuAl is a binary alloy composed of 60% copper (Cu) and 40% aluminum (Al). The material in question exhibits a notable combination of superior strength, commendable ductility, impressive formability, and remarkable malleability. Additionally, it possesses desirable corrosion resistance properties, rendering it highly suitable for the manufacturing of gears.
Segment By Application
OEM (Original Equipment Manufacturer)
The Original Equipment Manufacturer (OEM) industries, including automotive, heavy transportation vehicles, and industrial equipment, commonly utilize cylindrical sleeves to optimize engine performance and efficiency. The incorporation of cylindrical sleeves within the original equipment manufacturer (OEM) industries has been observed to enhance the durability, efficiency, and pollution reduction of the respective products. The utilization of cylindrical sleeves in equipment design has been observed to positively impact efficiency. This can be attributed to their ability to effectively reduce friction during the combustion process.
Cylindrical sleeves are utilized to enhance overall engine performance, prolong engine lifespan, and facilitate engine customization within the aftermarket domain. The implementation of these processes has been found to significantly enhance the operational efficiency of the engine, thereby contributing to the extension of its overall lifespan. Additionally, these processes offer the opportunity for customization, allowing for tailored adjustments to accommodate specific usage requirements. The utilization of cylindrical sleeves in the aftermarket sector has been found to be a cost-effective solution that caters to the specific preferences of consumers.
Regional Analysis
The Global Cylinder Sleeves Market is segmented by region as North America, Europe, Asia Pacific, Latin America, and Middle East and Africa.
Asia-Pacific
The region under consideration exhibits the most notable growth in the market for cylindrical sleeves. This can be attributed to the significant rise observed in industries such as construction and automotive, particularly in countries like China, India, and Japan. The utilization of cylindrical sleeves across various industries has been identified as a key driver behind the notable growth observed in this particular region.
North America
The growth of the cylindrical market can be attributed to the significant demand for automobiles and the subsequent aftermarket utilization in North America. The robust economic growth in North America, characterized by rapid urbanization, a surge in heavy transportation activities, and a substantial increase in demand for motorbikes, serves as the primary catalyst for the expansion of the cylindrical sleeves market within this region.
Europe
Europe is renowned for its robust automobile manufacturing sector, which is experiencing rapid growth. Consequently, there is an increased demand for heavy vehicles to meet the needs of this expanding industry. As a result, the OEM market and aftermarket in this region are witnessing a surge in demand for cylindrical sleeves. The growth of the cylindrical sleeves market in this region is being driven by various factors.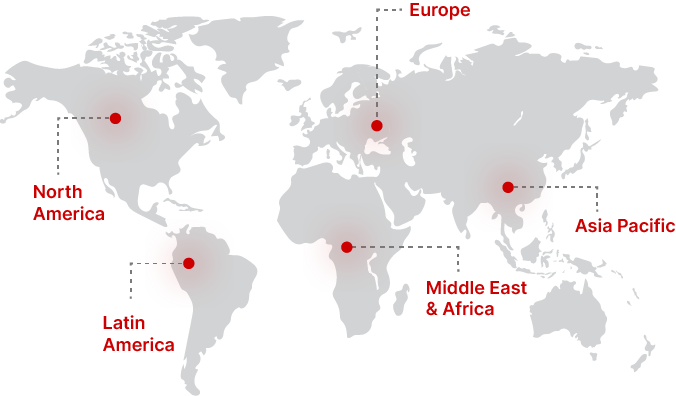 Regional Growth Insights
Download Free Sample
Key Players
Federal-Mogul
Zynp
Tpr
Bergmann Automotive
Npr Group
Melling
Zhaoqing Power
Esteem Auto
Cummins
GKN
KSPG
Westwood Cylinder Liners
Darton
Slinger Manufacturing
Advanced Sleeve
AGS
Kaishan Group
Cylinder Sleeves Market Segmentations
Segment by Type
Segment by Application
OEM (Original Equipment Manufacturer)
Aftermarket
Frequently Asked Questions