Market Overview
The Global Dairy Foods and Beverages Market Size is expected to grow approximately CAGR of 5.2% during the forecast period.
The coronavirus pandemic has had an impact on the economy of the world because governments around the world have taken lockdown measures to prevent people from moving around. Industrial activities were halted and international travel was halted as a result of these lockdowns. Nearly every industry was significantly impacted by these measures. Additionally, supply chain failures and labour shortages plagued factories and manufacturing facilities.
The dairy industry's supply chain continues to be ravaged by the COVID-19 pandemic. In terms of both production and consumption, numerous nations and subregions, including the United States, Germany, France, China, India, Japan, and ASEAN, are significant markets for dairy products. The COVID-19 virus has the greatest impact on these nations. Due to a lack of labour and disruptions in the supply of raw materials, dairy product manufacturing projects have slowed down as a result of the pandemic. The construction of the projects was delayed as a result of these disruptions to global trade.
Market Dynamics
Market Growth Factor
There are a number of factors that are contributing to the rising demand for dairy products, including a growing population, an increase in consumers personal disposable income, an increase in health awareness, an increase in milk production in developing nations, and an increase in food consumption that contains protein. By 2050, the world's population is expected to reach around 9.9 billion people, according to the Population Reference Bureau. Due to its widespread use in a variety of dishes and direct consumption, milk, butter, yogurt, and other dairy products are expected to be in high demand as the population grows. Consumers get high-quality protein and necessary micro-nutrients from dairy products. Cheese has been shown to be good for the heart in studies. Dairy products are in high demand all over the world as people become more aware of their positive health effects. Demand is expected to rise significantly in the coming years due to consumers shifting from meat-based products for micro-nutrients and proteins to dairy-based products.
The government's expanding programs and initiatives to increase milk production and cattle productivity are expected to boost the dairy products market. For instance, India's National Dairy Program focuses on the improvement of cattle and milk production. Butter, dairy desserts, and cheese are all seeing significant increases in consumption as a result of the expanding number of fast food chains. These dairy products are frequently used in pizza, pasta, burgers, and many other dishes. Dairy products are becoming increasingly popular in homes due to their delicious flavor and high protein content. Furthermore, the majority of households now consider milk to be an essential and frequently used product. Consequently, the global dairy products market is anticipated to expand significantly over the forecast period.
The interest for plant-based food choices is expanding among purchasers, attributable to developing mindfulness about creature government assistance. Due to the growing perception that plant-based products are healthier and safer, alternatives to dairy products like soy milk, almond milk, non-dairy ice cream, cheese analogues, and whipped cream are rapidly entering the mainstream retail market.
It is anticipated that the expansion of the global dairy products market will be hampered by the rapidly expanding dairy alternatives industry with new product innovations like non-dairy ice cream, cheese analogs, and whipped creams. Expanding number of individuals who don't consume lactose is a significant controlling element for the development of worldwide dairy items market. During the forecast period, the market is also expected to be held back by an increase in the prevalence of lactose intolerance, such as allergies to milk or milk based products, and a shift toward vegan diets due to the potential health benefits of vegan diets and healthy lifestyles. For instance, more than 5%, 10%, and 90% of people in China, Europe, and the United States are lactose intolerant, respectively, according to the 2020 National Institutes of Health (NIH) Survey. As a result, it is anticipated that the aforementioned factors will stifle market expansion during the forecast period.
Market Scope
Report Metric
Details
Market Size by 2031
USD XX Million/Billion
Market Size in 2023
USD XX Million/Billion
Market Size in 2022
USD XX Million/Billion
Historical Data
2019-2021
Base Year
2022
Forecast Period
2023-2031
Report Coverage
Revenue Forecast, Competitive Landscape, Growth Factors, Environment & Regulatory Landscape and Trends
Segments Covered

Segment by Type


Milk
Butter and Ghee
Cheese
Ice Cream
Lactose
Yoghurt
Dry Milk or Milk Powder
Whey Protein
Casein

Segment by Application


Frozen Food
Bakery and Confectionary
Clinical Nutrition

Geographies Covered

North America
Europe
APAC
Middle East and Africa
LATAM

Companies Profiles

Nestle
Lactalis
Danone
Fonterra
FrieslandCampina
Dairy Farmers of America
Arla Foods
Yili
Saputo
Mengniu
Dean Foods
Unilever
DMK
Kraft Heinz
Sodiaal
Meiji
Savencia
Agropur
Schreiber Foods
Muller
Segmental Analysis
Segment by Type
Milk products covered in this area include whole milk, skim milk, flavored milk, and organic milk. It is a key ingredient in many dairy products and a staple in the dairy industry.
Butter and clarified butter, sometimes referred to as ghee, are included in this section. While ghee is prized for its high smoke point and robust flavor in traditional cookery, butter is frequently used in cooking and as a spread.
Cheddar, mozzarella, feta, and a host of other cheese varieties are all covered in this section. Both as a solo food item and as a component in different cuisines, cheese is consumed.
This section includes several ice cream flavors and varieties. It is a well-liked frozen dairy delicacy that people of all ages adore.
This section is devoted to lactose, a type of natural sugar present in milk. Various food products use lactose as a sweetener or texturizer.
This section features a variety of yogurt varieties, including plain yogurt, Greek yogurt, and flavored yogurt. In addition to being eaten as a snack on its own, yogurt is also used in baking and cooking.
Segment by Application
This category comprises dairy-based ingredients that are used to make frozen foods including ice cream bars, desserts, and dinners.
Butter, milk, cheese, and milk powders are among the dairy products included in this section that are utilized in the bakery and confectionery industries. These ingredients help baked foods and confectionery products have a richer, more flavorful, and texture.
This section discusses dairy products and substances used in clinical nutrition products for people with special dietary requirements, such as customized formulae, dietary supplements, and nutritional drinks.
Regional Analysis
The Global Dairy Foods and Beverages Market is segmented by region as North America, Europe, Asia Pacific, Latin America, and Middle East and Africa.
North America
The dairy foods and beverages market in North America is mature and well-established. The United States and Canada are the major contributors to the market. The demand for dairy products is driven by factors such as the popularity of cheese, ice cream, and yogurt, as well as the growing trend of functional and fortified dairy products.
Europe
Europe is a significant market for dairy foods and beverages. Countries like Germany, France, the United Kingdom, and the Netherlands have a strong dairy industry. The market offers a wide range of dairy products, including premium cheeses, organic milk, and innovative dairy-based snacks. There is also a growing demand for lactose-free and plant-based dairy alternatives in the region.
Asia-Pacific
The Asia-Pacific region is witnessing substantial growth in the dairy foods and beverages market. China, India, Japan, and Australia are key contributors to the market. Factors driving the growth include increasing disposable incomes, changing dietary habits, urbanization, and the adoption of western food preferences. There is a rising demand for dairy products, particularly milk, yogurt, and cheese.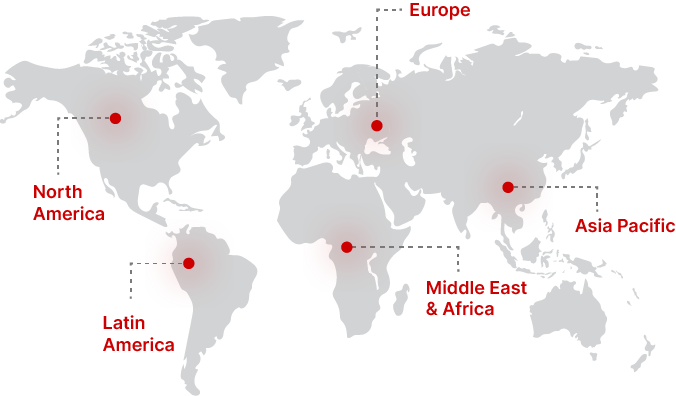 Regional Growth Insights
Download Free Sample
Key Players
Nestle
Lactalis
Fonterra
FrieslandCampina
Dairy Farmers of America
Arla Foods
Yili
Saputo
Mengniu
Dean Foods
Unilever
DMK
Kraft Heinz
Sodiaal
Meiji
Savencia
Agropur
Schreiber Foods
Muller
Recent Developments
2021- To meet the growing demand for cheese in Japan, Arla food invested $8.2 million in factory expansion.
Wallaby, Danone's Australian-style yogurt, was introduced in March 2019. It is a no sugar added yogurt acquainted with serve the wellbeing cognizant purchasers. It came out in three flavours in the United States.
Arla Foods and Walki formed a partnership in August 2019 to provide a recyclable and sustainable packaging option to aid in the mission of lowering carbon footprint.
Coca-Cola, a beverage conglomerate, and Fonterra, a major dairy company, have formed a strategic alliance to introduce the new Nutriboost UHT milk line in Vietnam. The line includes three main flavours: Nutriboost Kids, Nutriboost To-Go, and Nutriboost Beauty (2019).
Dairy Foods and Beverages Market Segmentations
Segment by Type
Milk
Butter and Ghee
Cheese
Ice Cream
Lactose
Yoghurt
Dry Milk or Milk Powder
Whey Protein
Casein
Segment by Application
Frozen Food
Bakery and Confectionary
Clinical Nutrition
Frequently Asked Questions