Market Overview
The Global Definite Purpose Contactors Market Size is expected to grow at a CAGR of approximately around 6% during the forecast period of 2023-2031.
DP contactors are electrical devices used in industrial and commercial settings to control specific loads, such as motors, heating elements, and lighting systems. They are electronically controlled switches used for switching a power circuit. They have been designed with features that make them appropriate for certain applications, assuring dependable and effective functioning. These contactors have various power ratings and coil voltages to suit diverse purposes. They are constructed to handle strong electrical currents and hostile conditions. Many contactors designed for a specific purpose also have auxiliary connections, which may be used for control signaling or interlocking reasons.
Furthermore, these contactors often contain thermal overload protection to secure connected equipment. Heating, ventilation, and air conditioning (HVAC) systems, refrigeration equipment, pumps and compressors, lighting control, industrial machinery, and electric ovens and furnaces are commonly used for specific purposes contactors. It is very necessary to select the proper contactor depending on the load requirements, and it is also important to study the manufacturer's specifications to ensure compatibility. Due to their purpose-built design, definition-purpose contactors are designed to provide dependable and accurate control for certain electrical loads across various business sectors.
Market Dynamics
Market Drivers
The Demand for HAVC Is Increasing Rapidly
The growing demand for heating, ventilation, and air conditioning (HVAC) systems in commercial and residential buildings is a key factor driving the market for definite purpose contactors. HVAC systems are essential for maintaining comfortable indoor environments and optimal air quality. Definite-purpose contactors are crucial components in HVAC systems as they control the motors and compressors responsible for heating, cooling, and air circulation. The need for specific purpose contactors is expanding along with the number of installed HVAC systems globally. These contactors provide reliable and efficient control, ensuring the smooth operation of HVAC equipment. As the construction and renovation of buildings continue, the need for HVAC systems and the corresponding demand for definite-purpose contactors is expected to grow further.
Market Restraints
There Are Many Substitutes and Alternatives Available In the Market
There are other options available in the market that can replace or decrease the need for definite purpose contactors. For example, using automation and smart control systems can eliminate the requirement for manual contactors in certain situations. These alternatives provide similar functionalities and can reduce the demand for definite-purpose contactors. This means that the market potential for definite purpose contactors may be limited because customers might choose these alternative solutions instead. The adoption of automation and smart control systems is becoming more popular as they offer convenience and efficiency, making them a feasible substitute for traditional contactors.
Market Opportunities
As industries move towards automation, they require dependable and effective contactors to manage their electrical circuits. This creates a big opportunity for definite purpose contactors. With automation, machines and systems can function with minimal human intervention, enhancing efficiency and output. Contactors play a crucial role in controlling the flow of electricity to these automated systems, ensuring their proper functioning and safety. As more industries have automation, the demand for reliable and efficient contactors increases, providing a wide customer base for manufacturers. This gives an opportunity for contactor manufacturers to expand their market and meet the growing needs of industries transitioning to automation.
Market Scope
Report Metric
Details
Market Size by 2031
USD XX Million/Billion
Market Size in 2023
USD XX Million/Billion
Market Size in 2022
USD XX Million/Billion
Historical Data
2019-2021
Base Year
2022
Forecast Period
2023-2031
Report Coverage
Revenue Forecast, Competitive Landscape, Growth Factors, Environment & Regulatory Landscape and Trends
Segments Covered

Segment by Type

Compact Type
Standard Type

Segment by Application

HVAC and Air Conditioning
Pump and Compressor
Elevators and Cranes
Heating and Lighting
Food and Beverage

Geographies Covered

North America
Europe
APAC
Middle East and Africa
LATAM

Companies Profiles

Schneider Electric
Rockwell Automation
Eaton
Ge Industrial
ABB
Siemens
Honeywell
TE Connectivity
Mitsubishi Electric
Shihlin Electric
Chromalox
Carlo Gavazzi
Lovato Electric
Chint Electric
Hartland Controls
Zettler Controls
Nhd Industrial
Hongfa
Segmental Analysis
Segment by Type
Compact definite-purpose contactors are designed to have a smaller form factor and footprint compared to standard contactors. These contactors are ideal for applications where space is limited or where a compact design is preferred. Despite their smaller size, compact contactors offer similar functionality and performance as standard contactors, making them suitable for various applications.
Standard definite purpose contactors are the traditional and widely used type of contactors. They are designed to meet industry-standard specifications and offer reliable performance for various electrical control applications. Standard contactors are available in different sizes and configurations to accommodate voltage and current requirements. They are commonly used in industrial settings, commercial buildings, and other applications needing strong and durable contactors.
Segment by Application
HVAC and Air Conditioning
Definite-purpose contactors are widely used in heating, ventilation, and air conditioning (HVAC) systems. They help control the electrical circuits that power HVAC components such as compressors, fans, and motors.
Contactors are essential in controlling pumps and compressors used in various industries. They ensure the proper functioning and safe operation of these critical systems.
Definite-purpose contactors are utilized in elevator and crane systems for controlling motors and other electrical components involved in the lifting and moving of heavy loads.
Contactors are employed in heating systems, such as electric heaters and furnaces, to manage the flow of electricity. They are also used in lighting systems to switch and control lighting circuits.
Contactors play a role in the food and beverage industry, primarily in machinery and equipment used for food processing, packaging, and refrigeration systems.
Regional Analysis
North America
North America is a region known for its focus on technological advancements and innovation. This gives opportunities for contactor manufacturers to develop and introduce advanced and intelligent contactor solutions. With the accelerated advancement of technology, manufacturers of contactors are able to create innovative products that satisfy the changing demands of North American consumers. These advanced contactors can include digital control, intelligent functionality, and enhanced efficiency. By incorporating technology and innovation, manufacturers of contactors can remain ahead of the competition and meet the ever-changing demands of the North American market.
Europe
In Europe, there is a strong focus on sustainability and saving energy. This means that contactors that have features that help save energy, manage power efficiently, and work well with renewable energy systems are highly valued. As the demand for environmentally friendly solutions grows, contactors that align with these principles have a great opportunity in the European market. These contactors can help businesses and industries reduce their energy consumption and environmental impact. By offering energy-saving features and compatibility with renewable energy sources, these contactors meet the needs of customers who prioritize sustainability and energy efficiency in Europe.
Asia pacific
The Asia Pacific region is experiencing rapid industrial growth, particularly in countries like China, India, and Japan. This growth is driving the demand for definite-purpose contactors in various industries such as manufacturing, automotive, and electronics. As industries expand and modernize, there is a greater need for contactors to control electrical circuits and ensure smooth operations. Additionally, the increasing adoption of automation and industrial control systems further boosts the demand for contactors in the region. These contactors play a crucial role in enabling the automation of processes and improving efficiency in industries across the Asia Pacific region.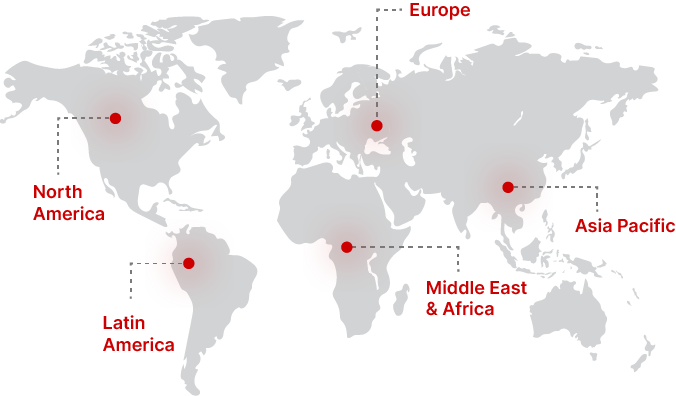 Regional Growth Insights
Download Free Sample
Key Players
Rockwell Automation
Eaton
Ge Industrial
ABB
Siemens
Honeywell
TE Connectivity
Mitsubishi Electric
Shihlin Electric
Chromalox
Carlo Gavazzi
Lovato Electric
Chint Electric
Hartland Controls
Zettler Controls
Nhd Industrial
Hongfa
Recent Developments
20 April 2023, In partnership with Rail Vikas Nigam Limited, Siemens Limited has secured orders from Gujarat Metro Rail Corporation Limited (GMRCL) for two metro projects. The first is Surat Metro Phase 1, covering over 40 kilometers with 38 stations and 2 depots. The second is Ahmedabad Metro Phase 2, spanning over 28 kilometers with 23 stations and 1 depot. For both metros, Siemens will provide rail electrification technologies, project management, and digital solutions like SCADA systems. The aim is to create safer, greener, and smarter transport solutions for sustainable cities. Siemens is honored to be a part of Gujarat's public transportation development and GMRCL for their trust in building efficient metro networks.
Definite Purpose Contactors Market Segmentations
Segment by Type
Compact Type
Standard Type
Segment by Application
HVAC and Air Conditioning
Pump and Compressor
Elevators and Cranes
Heating and Lighting
Food and Beverage
Frequently Asked Questions