Market Overview
The Global Deli and Continental Meat Market Size is projected to grow at CAGR of approx. 1.9% during the forecast period.
The Deli and Continental Meat market is anticipated to benefit from technical trends such as increased R&D expenditure and a rising emphasis on invention by industry participants, which will result in innovative advancements. Significant possibilities in the forecast era will result in new entrants and a more competitive market. Consumer standards will continue to change, and top businesses will respond with new product releases with new features or reduced-price points.
COVID-19 had an impact on almost every business sector, including the worldwide Deli and European Meat markets. Strict limitations imposed by the various governments to contain pandemic spread created several obstacles for certain markets, while the same factors provided an enormous chance for others. the markets were affected as a result of national lockdowns in most nations, including restrictions on the movement of products and people. The COVID-19 pandemic had an impact on market dynamics in both established and developing countries. To combat coronavirus spread, nearly all regions imposed severe lockdowns and other limitations. However, following the pandemic, all countries have gradually recovered, putting the market back on course.
Market Dynamics
Market Drivers
Deli and Continental Meat Market Growth is expected to expand further due to increased demand from key application sectors. Key sectors will expand as a result of macroeconomic variables such as global economic expansion, rapid urbanization, a rising middle-class population, and greater customer spending capacity.
To satisfy customer demand for goods and services, industries are expanding their product portfolios or ramping up their current production capacities. The rise of different end-use industries would thus provide a major boost to the industry in the future.
Market Restraints
In recent years, the market has seen rapid demand and growth across a wide range of important uses and end-use sectors. The worldwide economy, which has suffered since the pandemic, is expected to expand at a slower rate as a result of the Russia-Ukraine conflict, rising inflation, and rising interest rates. All of these variables cause consumers to change their purchasing habits, which has a negative effect on the manufacturing industry and the total market potential.
The high cost of goods and the availability of substitutes are important factors restricting its demand and acceptance in several areas.
Market Scope
Report Metric
Details
Market Size by 2031
USD XX Million/Billion
Market Size in 2023
USD XX Million/Billion
Market Size in 2022
USD XX Million/Billion
Historical Data
2019-2021
Base Year
2022
Forecast Period
2023-2031
Report Coverage
Revenue Forecast, Competitive Landscape, Growth Factors, Environment & Regulatory Landscape and Trends
Segments Covered

By Type

Hams & Bacon
Deli Meats & Cold Cuts

By Application

Big Retail
Foodservice

Geographies Covered

North America
Europe
APAC
Middle East and Africa
LATAM

Companies Profiles

Winterbotham Darby
German Butchery Retail Pty Ltd.
Continental Sausage Inc.
Dewfresh Products Ltd.
Meister Continental Foods Limited
Hawkridge Farmhouse
WH Group (Smithfield Foods)
Tyson Foods (Hillshire Brands)
Oscar Mayer
Campofrío Food Group
Hormel
Bar-S Foods
Pilgrim's Pride
Johnsonville Sausage
Kunzler and Co
Vienna Beef
Carolina Packers
Online Butchers Melbourne
Segmental Analysis
Segmentation By Type
The ham and bacon market is anticipated to expand at a robust CAGR due to massive demand from youth and new countries. Key development factors in the Ham and Bacon market include technological advancements that enable efficient production, growing product portfolio, sophisticated design and packaging, effective operational upkeep, and sales tracking.
Compliance with stringent laws and varying standards around the globe, rising rivalry, inflation expected to stay above the upper band in key countries in the near term, and fluctuating raw material costs are some of the market restraints over the projection period.
According to the source, the pork sector has acquired a significant part of the global market in 2020, and is anticipated to maintain its market position during the projection period. Pork has a distinct flavor and a crisp structure, as well as nutritious value. This is due to the fact that customers are drawn to the flavor and prefer to ingest pork meat over other options on the market.
Segmentation By Application
Retail is the process of marketing customer products or services through different methods of delivery in order to meet buyer demand. A retail transaction typically involves the purchase of modest amounts of products or services.
Food service is the act of serving sustenance to a visitor or customer in a business. It all comes down to food and beverages eaten outside of the house. Consumers frequent food service locations for a variety of reasons, including trying new tastes and textures, adding ease, celebrating, and socializing. The food service sector includes all of the services, actions, and company responsibilities associated with preparing and serving food to individuals eating out. This includes all kinds of eateries, from formal dining to quick food, as well as public food operations in places like schools and hospitals, as well as other specialized purveyors like food truck operators and catering companies.
The Online Retail market encompasses all transactions within each of the categories mentioned below, given they take place over the internet and payment is not made in-store afterward. Data is included regardless of whether the seller is a pure-play internet business or a brick-and-mortar retailer's web product.
Regional Analysis
The Global Deli and Continental Meat Market is segmented by region as North America, Europe, Asia Pacific, Latin America, and Middle East and Africa.
North America
Lobsters, crabs, and oysters are part of the North American processed other flesh group. Over the projection term, it is expected to have the fastest revenue-based CAGR of 4.52%. The market is expected to increase in the future years due to rising demand for ready-to-eat meals and an expanding meat manufacturing sector. In Cuba, for example, the on-trade channel reports high sales of lobsters because the channel provides a buy one, get one free plan for lobster dishes. The growing number of visitors, particularly in Cuba, is fueling the channel.
In the North American area, the United States is a significant consumer of processed beef. Since 2016, the total value of processed beef sales has grown by 40% in 2021. Processed pig is the most popular processed meat in the United States, accounting for 47% of total consumption, followed by processed chicken (28%). Processed beef is widely available in supermarkets, convenience shops, retail stores, and vending machines, which is fueling market development in the United States.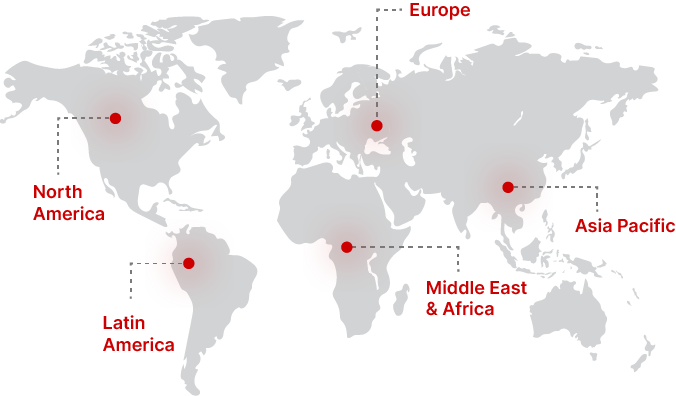 Regional Growth Insights
Download Free Sample
Key Players
Winterbotham Darby
Continental Sausage Inc.
Dewfresh Products Ltd.
Meister Continental Foods Limited
Hawkridge Farmhouse
WH Group (Smithfield Foods)
Tyson Foods (Hillshire Brands)
Oscar Mayer
Campofrío Food Group
Hormel
Bar-S Foods
Pilgrim's Pride
Johnsonville Sausage
Kunzler and Co
Vienna Beef
Carolina Packers
Online Butchers Melbourne
Deli and Continental Meat Market Segmentations
By Type
Hams & Bacon
Deli Meats & Cold Cuts
By Application
Frequently Asked Questions