Market Overview
According to Reed Intelligence the Digital Output Modules Market Size will approximately grow at a CAGR of 4.4% during the forecast period.
Due to growing IIoT and Industry 4.0 projects, increased industrial automation usage, and advancements in connection protocols, the market for digital output modules is growing quickly. Manufacturers have the opportunity to satisfy a variety of application requirements due to the need for specialized and distinctive solutions. Over the next several years, as the industry continues to transform, it is projected that the integration of digital output modules into smart manufacturing and IIoT ecosystems will foster innovation and development.
Market Dynamics
Market Drivers
As the Industrial Internet of Things (IIoT) develops momentum, digital output modules are essential components for connecting sensors and devices with the central control system. The continual communication and real-time control they provide make decision-making and preventative maintenance easier.
Market Restraints
Compatibility and interoperability Challenges
In complex industrial applications, ensuring compatibility and interoperability between digital output modules and various control devices may be challenging. Standardized processes and reliable communication techniques are required to solve these challenges.
Market Opportunities
Digital output modules that carry out low-latency control operations at the network's edge show rising promise as edge computing and edge devices proliferate. These components are essential for distributed control and localized decision-making.
Market Scope
Report Metric
Details
Market Size by 2031
USD XX Million/Billion
Market Size in 2023
USD XX Million/Billion
Market Size in 2022
USD XX Million/Billion
Historical Data
2019-2021
Base Year
2022
Forecast Period
2023-2031
Report Coverage
Revenue Forecast, Competitive Landscape, Growth Factors, Environment & Regulatory Landscape and Trends
Segments Covered

Segmentation By Type

4-Channel
8-Channel

Segmentation By Application

Telecommunication
Automation

Geographies Covered

North America
Europe
APAC
Middle East and Africa
LATAM

Companies Profiles

Siemens
ABB
TOSHIBA
Schneider Electric
Texas Instruments
Advantech
Yokogawa Electric
Bosch Rexroth AG
Contec
SENECA
SIGMATEK
Advanio
Helmholz
BrainChild Electronic
Dataforth
Beijer Electronics
Segmental Analysis
Segmentation By Type
Four-channel digital output modules are included in this area. One actuator or device may be operated individually by each channel. These modules should be used in applications that just require to control a small number of outputs or actuators.
Digital output modules with eight channels fall under this category. Since these modules have more channels, they can control more actuators or outputs. They are perfect when more complex administration is required.
Segmentation By Application
Digital output modules have several applications in the communications sector. These modules are essential for managing signal routing, network architecture, and communication systems. They enable switching between and device and communication channel control.
Digital output modules are often used in industrial processes and control systems. By transmitting the required control signals to actuators like solenoids, motors, and valves, these modules make it possible for machinery, robotics, and industrial processes to be automated.
Regional Analysis
The Global Digital Output Modules Market is segmented by region as North America, Europe, Asia Pacific, Latin America, and Middle East and Africa.
North America
North America's advanced manufacturing, telecommunications, and industrial automation sectors make it a significant market for digital output modules. The adoption of sector 4.0 initiatives and the existence of sizable companies in the automation sector have an impact on the need for digital output modules in this area. The increased use of IIoT solutions and smart manufacturing technologies boosts the market.
Europe
The continent's strong demand for digital output modules is significantly influenced by the region's well-established robotics and telecommunications industries. Countries like Germany, the United Kingdom, and France considerably contribute to the industry due to their focus on industrial digitization and smart manufacturing initiatives. The use of digital output modules is an obvious trend on the European market in complex automation and robotics applications.
Asia Pacific
There is significant opportunity for growth in this region's market for digital output modules. Due to the quick industrialization, rising industry investments, and expanding infrastructure in countries like China, Japan, South Korea, and India, digital output modules are in great demand. The region's growing use of automation and industrial IoT technologies is having an influence on the market.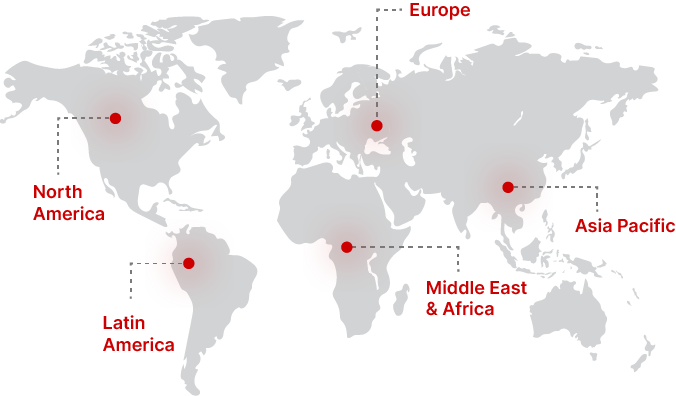 Regional Growth Insights
Download Free Sample
Key Players
Siemens
ABB
TOSHIBA
Schneider Electric
Texas Instruments
Advantech
Bosch Rexroth AG
Contec
SENECA
SIGMATEK
Advanio
Helmholz
BrainChild Electronic
Dataforth
Beijer Electronics
Recent Developments
Manufacturers integrate advanced diagnostic and monitoring features into digital output modules, enabling predictive maintenance, real-time status monitoring, and issue identification. These developments enhance the modules' reliability and performance.
Digital Output Modules Market Segmentations
Segmentation By Type
Segmentation By Application
Telecommunication
Automation
Frequently Asked Questions