Market Overview
The Global Digital Signal Controller Market Size is estimated at a CAGR of approximately 4.4% during the forecast period.
Digital signal controllers (DSCs) combine microcontrollers and digital signal processors (DSPs). DSCs, like microcontrollers, offer control-oriented peripherals such as PWMs and watchdog timers and are typically programmed using the C programming language. However, they can also be programmed using the device's native assembly language.
Digital signal controllers (DSC) integrate a comprehensive set of microcontroller features with powerful digital signal processing (DSP) capabilities on a single chip. It is a single-chip microcomputer whose central processing unit utilizes digital signal processing. DSP processing capability is combined with memory and peripherals in a single device. DSC can only implement straightforward control algorithms. Applications of digital signal controller include motor control, energy conservation, and sensor processing.
Market Dynamics
Market Drivers
The Growing Trend of IoT and Smart Devices
As the number of connected smart devices continues to increase, there has been a significant demand for Digital Signal Controller (DSC) solutions that can successfully manage and integrate these connected devices. As a result, revolutionary Digital Signal Controller (DSC) solutions have been created, and they can now provide real-time insights and control over connected devices.
IoT is in demand due to several factors, including technological advancements, cost reduction, increasing connectivity, prospective benefits, industry transformation, and the demand for data-driven insights. The expansion of IoT necessitates a signal controller that efficiently transmits and controls data. These are the primary growth drivers for the digital signal controller market.
Market Restraints
Due to rapid technological development, existing DSC products may become useless. If newer technologies, such as more potent microcontrollers or alternative signal processing techniques, become widespread, the demand for conventional DSCs may decline.
Emerging technologies, such as field-programmable gate arrays (FPGAs), graphics processing units (GPUs), and application-specific integrated circuits (ASICs), may offer alternatives for certain signal processing duties. In certain applications, these technologies may acquire popularity and reduce the demand for DSCs. This factor may hamper the digital signal controller market growth.
Market Opportunities
Rising Demand from End-User Industries
Understanding the significance of Digital Signal Controller (DSC) in advancing modern technology is essential. These controllers are purpose-built for real-time control and signal processing applications, making them an efficient and potent choice for various industries.
The expanding demand for precision control in robotics, automation, consumer electronics, and automotive applications has increased the demand for DSCs. Research indicates that the digital signal controller market will continue to expand in the future years as an increasing number of industries require sophisticated signal processing capabilities. Companies that utilize DSCs can anticipate improved product functionality, reduced costs, and enhanced performance.
Market Scope
Report Metric
Details
Market Size by 2031
USD XX Million/Billion
Market Size in 2023
USD XX Million/Billion
Market Size in 2022
USD XX Million/Billion
Historical Data
2019-2021
Base Year
2022
Forecast Period
2023-2031
Report Coverage
Revenue Forecast, Competitive Landscape, Growth Factors, Environment & Regulatory Landscape and Trends
Segments Covered

Segment by Type

Real-Time Controllers
Purpose-Built Controllers

Segment by Application

Motor Control
Power Conversion
Sensor Processing

Geographies Covered

North America
Europe
APAC
Middle East and Africa
LATAM

Companies Profiles

NXP
Texas Instruments
Freescale
Microchip Technology
Infineon
Renesas
STMicroelectronics
Analog Devices
Cirrus Logic
NJR Semiconductor
ON Semiconductor
ROHM Semiconductor
Segmental Analysis
Segment by Type
Real-time control systems are closed-loop control systems with a short window for data collection, processing, and system update. This system uses real-time control in the context of a closed-loop embedded control system. It is useful to compare real-time control with standard control processing, where standard control refers to an open-loop system in which the control process operates at a predetermined speed without a deadline.
To improve the efficacy of a standard control system, one need only increase the processor's speed. Real-Time Controllers are designed for real-time data processing and are frequently used in applications such as motion control, digital signal processing, and audio processing.
Purpose-Built Controllers
Purpose-built controllers are input devices for specific activities or applications. Typically, these instruments are tailored to provide enhanced functionality and precision for specific activities, making the experience more intuitive and immersive. They are frequently employed in gaming, virtual reality (VR), robotics, and other specialized disciplines. Purpose-Built Controllers are designed for applications such as automotive, power conversion, and industrial automation systems.
Segment by Application
Motor control applications regulate the speed and direction of electric motors in areas such as industrial automation, electric vehicles, and domestic appliances. For increased efficiency, digital signal controller are appropriate for motor control applications requiring variable speed with constant torque and field-oriented control. Implementing sophisticated motor control frequently necessitates a solution that combines the performance of a Digital Signal Processor (DSP) engine with the adaptability of a microcontroller's peripherals.
Power conversion applications include transforming direct current (DC) electricity into alternating current (AC) power in renewable energy systems and improving the efficiency of electrical systems. The intelligent power supply incorporates a microcontroller (MCU) or digital signal controller (DSC) for a flexible and programmable solution. Traditional power supply designs regulate power using analog ICs with fixed functionality.
Applications that involve sensor processing include gathering data from sensors and processing that data in real time to make choices. Digital Signal Controller are designed for applications involving sophisticated sensor interfacing. These DSCs feature a Central Processing Unit (CPU) with a Digital Signal Processor (DSP) engine for deterministic and real-time response and a high level of analog, safety, and security integration.
Regional Analysis
North America
Due to the increasing need for advanced automation systems across a variety of industries, it is anticipated that North America will also be among the leading competitors in the digital signal controller market. Because autonomous vehicles and electric vehicles need complex control systems, the automobile industry in the United States is a big contributor to the growth of DSCs.
Europe
High demand for hybrid and electric vehicles should boost the digital signal controller sector. Germany is the largest European plug-in electric vehicle sales market. EU industrialization is increasing the requirement for digital signal controllers for numerous applications. The increase is primarily owing to their modern electronics sectors, which can deliver massive volumes of digital signal controllers to a wide range of businesses, increasing demand in this region.
Asia-Pacific
The Asia-Pacific region has become a significant center for semiconductor manufacturing and devices based on semiconductors. The region is home to some of the world's leading electronics and automobile manufacturers. Consequently, the field contributes considerably by using digital signal controllers in automotive, industrial automation, pharmaceutical, consumer electronics, robotics, and others. China is one of the world's largest manufacturers of digital signal controller, dominating the region regarding the number of operational manufacturing units in numerous industries.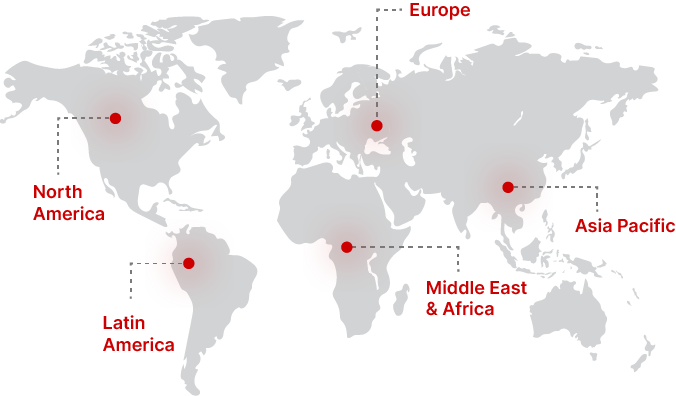 Regional Growth Insights
Download Free Sample
Key Players
NXP
Texas Instruments
Freescale
Infineon
Renesas
STMicroelectronics
Analog Devices
Cirrus Logic
NJR Semiconductor
ON Semiconductor
ROHM Semiconductor
Recent Developments
September 2018- Microchip introduced a new family of 16-bit Digital Signal Controller (DSC) with Digital Signal Processing (DSP) capability and the design simplicity of a microcontroller (MCU) for system designers. Designed to provide quicker deterministic performance in time-critical control applications, the dsPIC33CK has expanded context-selected registers to reduce interrupt delay and new, faster instruction execution to speed up Digital Signal Processor (DSP) routines.
Digital Signal Controller Market Segmentations
Segment by Type
Real-Time Controllers
Purpose-Built Controllers
Segment by Application
Motor Control
Power Conversion
Sensor Processing
Frequently Asked Questions