Market Overview
The Global Electronic Wire Market Size is expected to grow at a CAGR of approximately around 5.9% during the forecast period of 2023-2031.
The market for electronic wire is a essential component of today's interconnected world, serving as the foundation for transmitting electrical signals and power in a wide array of applications across industries. This market has thrived due to the proliferation of electronic devices and the need for seamless connectivity. Advancements in material science have yielded improved wire materials with enhanced conductivity, insulation, and durability, while the trend towards miniaturization and flexibility addresses demands in wearable technology and compact circuitry.
High-speed data transmission requirements, exemplified by 5G and IoT devices, have prompted the development of wires with heightened data-carrying capacities and reduced signal loss. Sustainability and energy efficiency concerns have led to the production of eco-friendly wires, and the automotive electrification and renewable energy sectors have driven specialized wire demands for electric vehicles and renewable energy infrastructure. In essence, the electronic wire market's evolution revolves around constant material innovations, efficient data transmission, and support for emerging technologies, embodying the foundation of contemporary technological progress.
Market Dynamics
Market Drivers
Infrastructure Development
The expansion of urban infrastructure, including smart buildings and transportation systems, requires electronic wires to support various automated and interconnected technologies, creating demand for wiring solutions.
Market Restraints
Price Volatility of Raw Materials
Fluctuations in the prices of raw materials used in electronic wire production, such as copper and other metals, can impact manufacturing costs and subsequently affect pricing and profitability for manufacturers.
Market Opportunities
Electric Vehicle (EV) Charging Infrastructure
The growing adoption of electric vehicles requires an expansive charging infrastructure. Electronic wires play a vital role in efficiently transmitting power from charging stations to vehicles. Developing wires that can handle high voltages and currents for fast-charging solutions is a significant opportunity.
Market Scope
Report Metric
Details
Market Size by 2031
USD XX Million/Billion
Market Size in 2023
USD XX Million/Billion
Market Size in 2022
USD XX Million/Billion
Historical Data
2019-2021
Base Year
2022
Forecast Period
2023-2031
Report Coverage
Revenue Forecast, Competitive Landscape, Growth Factors, Environment & Regulatory Landscape and Trends
Segments Covered

Segment by Type

Printed Adhesive Cable
Plastic Bar Cable

Segment by Application

IT and Telecom
Energy and Utility
Construction (Residential, Commercial)
Industrial Manufacturing

Geographies Covered

North America
Europe
APAC
Middle East and Africa
LATAM

Companies Profiles

Hitachi Metals, Ltd.
Anixter
Sumitomo Electric
General Cable
3M
ABB
HellermannTyton (Aptiv)
Conwire
Texcan
Legrand Electric Ltd
Brady
Panduit
K-Sun (Epson LABELWORKS PX)
Partex Marking Systems
Phoenix Contact
CCL Industries Inc (Avery)
Segmental Analysis
Segment by Type
Printed adhesive cables are a specialized type of electronic wire that combines the functionality of a cable with printed circuitry. These cables integrate conductive traces directly onto a flexible substrate using printing techniques, often incorporating adhesive properties for secure attachment. Printed adhesive cables offer a streamlined solution for applications requiring both power/data transmission and circuitry, such as wearable electronics, flexible displays, and IoT devices. Their flexibility and compact design make them suitable for scenarios where traditional cable solutions may be impractical.
Plastic bar cables, also known as ribbon cables, consist of multiple insulated wires parallelly arranged and encapsulated within a plastic bar or ribbon-like structure. These cables provide organized and space-efficient solutions for connecting multiple components or devices with closely spaced connection points. They are commonly used in internal connections within electronic equipment like computers, printers, and flat-panel displays. The plastic bar design prevents tangling and simplifies cable management, making them ideal for applications where neat and organized wiring is essential.
Segment by Application
The IT and telecom sector is a major consumer of electronic wires for applications ranging from data centers and networking infrastructure to telecommunications equipment. High-speed data transmission, reliable connectivity, and signal integrity are crucial. Electronic wires are used in server rooms, switches, routers, and communication devices to ensure seamless data flow and efficient communication.
The energy and utility sector relies on electronic wires for various applications, including power transmission, distribution, and control systems. Substations, transformers, and renewable energy installations require robust wiring solutions to transmit electricity and monitor equipment performance efficiently. Electronic wires play a key role in maintaining safe and reliable energy infrastructure.
Construction (Residential, Commercial)
Both residential and commercial construction projects utilize electronic wires extensively for electrical installations. Wiring systems power lighting, appliances, heating, ventilation, and air conditioning (HVAC) systems, as well as smart home automation technologies. The construction sector demands wiring solutions that meet safety standards, durability requirements, and the diverse needs of modern building designs.
Industrial manufacturing relies on electronic wires for the machinery and automation systems that drive production processes. Sensors, actuators, motor controls, and automation equipment require reliable wiring to enable precise control and communication within manufacturing facilities. Electronic wires play a critical role in enhancing operational efficiency and ensuring quality control in industrial settings.
Regional Analysis
North America
North America is a significant market for electronic wires due to its advanced technology infrastructure and widespread adoption of electronic devices. The IT and telecom sectors and the construction industry drive demand for wiring solutions in commercial and residential applications. The region's emphasis on renewable energy and smart technologies further contributes to the market's growth. The USA and Canada's strong manufacturing base and innovation-driven industries also create opportunities for electronic wire manufacturers.
Europe
Europe is another prominent market for electronic wires, with its diverse industrial landscape and technological advancements. Countries like Germany, the U.K., and France are at the forefront of manufacturing and automation, requiring reliable electronic wires for their production processes.
Asia-Pacific
The Asia-Pacific region is dominant in the market for global electronic wire due to its enormous electronics manufacturing industry. As the "World's Factory," China is a significant player in consumer electronics, telecommunications, and industrial apparatus. Japan and South Korea dominate the automobile, automation, and consumer electronics industries. India is emerging as a manufacturing center with an expanding middle class, driving demand for electronic components and wires. Southeast Asian nations are undergoing accelerated industrialization, which makes them attractive markets for suppliers of electronic wire. The region's production capacity, cost-effectiveness, and technological innovation produce a variety of opportunities.
South America
South America's energy and utility sector and its industrial and construction activities create demand for electronic wires. Brazil, for instance, has a strong manufacturing sector that requires wiring solutions for automation and machinery. The region's construction projects, particularly in commercial and residential spaces, also drive the need for electrical wiring.
Middle East and Africa
The Middle East and Africa region, with its growing energy infrastructure and urban development projects, presents opportunities for electronic wire applications in energy and construction. The UAE and Saudi Arabia's investment in smart cities and advanced technologies drives demand for wiring solutions. The region's industrial and manufacturing sectors also contribute to the market's growth.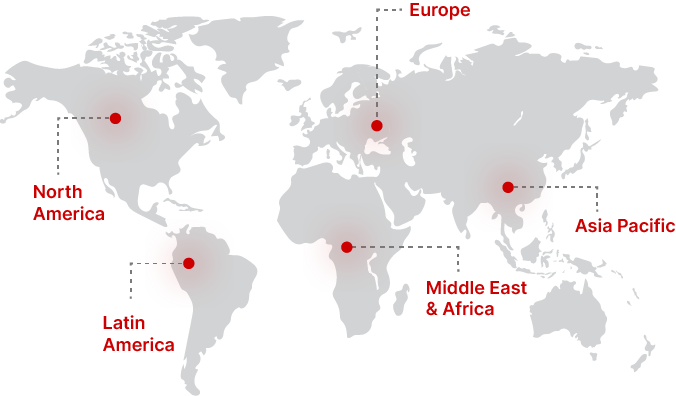 Regional Growth Insights
Download Free Sample
Key Players
Hitachi Metals, Ltd.
Sumitomo Electric
General Cable
3M
ABB
HellermannTyton (Aptiv)
Conwire
Texcan
Legrand Electric Ltd
Brady
Panduit
K-Sun (Epson LABELWORKS PX)
Partex Marking Systems
Phoenix Contact
CCL Industries Inc (Avery)
Electronic Wire Market Segmentations
Segment by Type
Printed Adhesive Cable
Plastic Bar Cable
Segment by Application
IT and Telecom
Energy and Utility
Construction (Residential, Commercial)
Industrial Manufacturing
Frequently Asked Questions