Market Overview
The Global Energy Monitoring and Control System (EMCS) Market Size is estimated to grow at a CAGR of approximately 5.3% over the analysis period.
The growth of global smart city initiatives and the need for energy-efficient solutions across residential, commercial, and industrial applications are both having an impact on the development of the EMCS market. The compact type and combination type categories make up the global EMCS market.
A business or industrial setting's energy usage is monitored, managed, and controlled by an energy monitoring and control system (EMCS). By identifying and reducing possible energy waste and giving real-time statistics on energy use so that remedial action may be performed, it may help reduce costs. EMCS systems may also send out notifications in the event of exceptional circumstances, assisting in ensuring maximum safety and efficiency.
Market Dynamics
Market Drivers
In response to rising energy consumption and the need for efficient energy management systems, Energy Monitoring and Control Systems (EMCS) were first developed. Because of the growing cost of energy and the need to reduce operational expenses, businesses use energy monitoring and management systems to optimize energy use. Government initiatives and rules that promote eco-friendly living and energy efficiency help EMCS adoption. Energy usage has to be monitored and managed using EMCS in order to reduce carbon footprint and address the growing environmental sustainability issues.
Market Restraints
Some businesses may choose not to adopt EMCS due to the hefty upfront costs.
Due to integration and infrastructure compatibility issues, EMCS adoption may be challenging.
If businesses are unaware of and do not understand the benefits of EMCS, they may not be able to expand their markets.
Adoption of EMCS may be more challenging because of concerns about internet dangers and data security.
Market Opportunities
The increased focus on renewable energy sources presents opportunities for EMCS since it is now feasible to efficiently manage their production and grid integration.
The possibility to employ EMCS to lower energy consumption and improve sustainability is now possible due to the quick growth of smart cities and smart buildings.
There are opportunities to improve EMCS's capabilities and efficiency as a result of the emergence of cutting-edge technologies like artificial intelligence (AI), big data analytics, and the Internet of Things (IoT).
EMCS producers still have untapped potential in developing nations where there is a higher emphasis on energy efficiency and environmental restrictions.
recently made changes.
Market Scope
Report Metric
Details
Market Size by 2031
USD XX Million/Billion
Market Size in 2023
USD XX Million/Billion
Market Size in 2022
USD XX Million/Billion
Historical Data
2019-2021
Base Year
2022
Forecast Period
2023-2031
Report Coverage
Revenue Forecast, Competitive Landscape, Growth Factors, Environment & Regulatory Landscape and Trends
Segments Covered

Segmentation by Type

Compact Type
Combination Type

Segmentation by Application

Residential
Commercial
Industrial

Geographies Covered

North America
Europe
APAC
Middle East and Africa
LATAM

Companies Profiles

RCS Energy Management
GE Grid Solutions
Siemens
Schneider Electric
Provecta Energy Solutions
Bombardier
Spectrum Solutions
SMA Australia
Swift Energy
Rockwell Automation
Eaton
Segmental Analysis
Segmentation By Type
equally portable and small There are now mobile energy monitoring and control systems (EMCS) on the market. These systems are often suited for installation in compact areas like apartments, offices, and constrained industrial settings because of their modest size. Compact EMCS systems come with fundamental monitoring and control features that enable users to assess performance indicators, monitor energy usage, and apply fundamental energy-saving strategies.
If an EMCS integrates a number of features and functions into a single system, it is referred to as a combination type. These systems provide efficient energy monitoring and control capabilities since they make use of cutting-edge technology and a range of components. Real-time monitoring, data analytics, sophisticated control algorithms, and interaction with other industrial or building automation systems are often included in combination EMCS solutions. They are appropriate for larger-scale activities such those needing sophisticated energy-intensive procedures, substantial commercial structures, or industrial facilities.
Segmentation By Application
The installation of energy monitoring and control systems in residential houses, apartments, and buildings is necessary for the residential application of EMCS. Homeowners may use these tools to track energy trends, control their energy use, and learn energy-saving tricks. In order to optimize energy use and improve overall energy efficiency, EMCS solutions for residential applications may include features like real-time energy monitoring, intelligent energy management, and connectivity with home automation systems.
A broad variety of non-industrial buildings, including office buildings, retail establishments, hospitals, and lodging facilities, are included in the commercial application of EMCS. Commercial facility managers and building owners may monitor and manage energy use, spot energy inefficiencies, and put energy-saving measures into place thanks to EMCS technology. For commercial buildings, these systems provide energy analytics, automated controls, and demand response capabilities in order to optimize energy use and save operating costs.
The installation of energy monitoring and control systems in manufacturing facilities, industrial facilities, and other energy-intensive businesses is the industrial application of EMCS. Industrial settings may fully regulate energy consumption, equipment performance, and process optimization thanks to the use of EMCS technology. For industrial settings, these systems provide real-time data, cutting-edge analytics, and control capabilities to enhance energy-intensive activities and find energy waste.
Regional Analysis
The Global Energy Monitoring and Control System (EMCS) Market is segmented by region as North America, Europe, Asia Pacific, Latin America, and Middle East and Africa.
Depending on the region, different market trends and degrees of customer acceptance may affect Energy Monitoring and Control Systems (EMCS). Due to the region's stringent regulations governing energy efficiency, government programs that support sustainable practices, and the presence of important industry participants, North America continues to hold a sizable portion of the market. Due to strict regulations that demand energy efficiency, a focus on utilizing renewable energy sources, and increased investments in smart cities and infrastructure, the industry is growing throughout Europe. The Asia Pacific area is seeing rapid urbanization, industrialisation, and a rising need for effective energy management systems.
There is a pressing need for EMCS in the residential, commercial, and industrial sectors in developing nations like China, India, and Southeast Asian nations. The Middle East and Africa area is using EMCS more often due to major expenditures in energy diversification, renewable energy projects, and smart infrastructure. The worldwide trend toward green and energy-saving solutions is shown by the overall geographic analysis. Market categories in which energy monitoring and control systems are marketed each have their own opportunities and difficulties.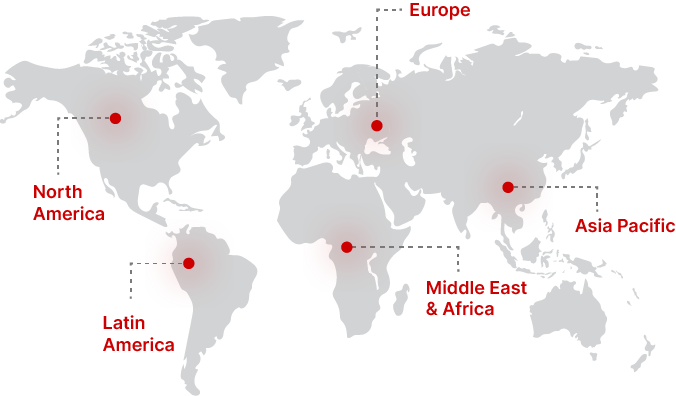 Regional Growth Insights
Download Free Sample
Key Players
RCS Energy Management
GE Grid Solutions
Siemens
Provecta Energy Solutions
Bombardier
Spectrum Solutions
SMA Australia
Swift Energy
Rockwell Automation
Eaton
Recent Developments
Real-time energy management and monitoring are made possible by the integration of EMCS with IoT devices.
As machine learning and data analytics progress, so will our ability to predict outcomes with accuracy.
The usage of technologies for remote energy management, monitoring, and other purposes is growing.
Comprehensive energy management and optimization are made possible by integrating EMCS with building automation systems.
The development of dashboards with clear performance and energy data displays and user interfaces.
Energy Monitoring and Control System (EMCS) Market Segmentations
Segmentation by Type
Compact Type
Combination Type
Segmentation by Application
Residential
Commercial
Industrial
Frequently Asked Questions