Market Overview
According to Reed Intelligence the Energy Storage System for Ships Market Size will approximately grow at a CAGR of 23.1% during the forecast period.
The two market groups that are divided based on type are those that use lithium-ion batteries and hybrid systems. Due to their superior power storage capacities, lengthy cycle lives, and high energy densities, lithium-ion-based devices dominate the market. For a certain application, hybrid systems employ a variety of devices or energy storage methods to increase performance and efficiency.
Market Dynamics
Market Drivers
Ships can regulate their power generation and consumption thanks to energy storage devices, which also increases fuel efficiency and lowers expenses. For instance, ships may reduce fuel consumption and emissions while performing tasks that need varying power levels by capturing and storing extra energy during periods of low demand.
The increased interest in electric and hybrid ships, which has been prompted by the demand for cleaner and more efficient maritime transportation, is having a substantial influence on the market for energy storage systems. These systems provide the necessary power for electric propulsion, auxiliary systems, and hotel loads, enabling the electrification of ships and reducing reliance on traditional fossil fuel-based propulsion systems.
Market Restraints
It may be challenging to locate infrastructure at ports and harbors for refueling or charging energy storage devices. In especially for long-haul or international routes, the lack of standardized charging or refueling infrastructure may limit the widespread deployment of energy storage systems for ships.
It may be challenging to develop energy storage systems that can meet the demanding standards of marine settings, notably those for safety, reliability, and performance. The difficulties that system designers must face include ensuring compatibility with various ship types, enhancing energy storage, and overcoming issues with weight, space constraints, and operational restrictions.
Market Opportunities
As battery energy density, power output, and cycle life increase, the possibility for ship energy storage systems that are more efficient and cost-effective grows. Innovations like solid-state batteries and other energy storage technologies might make these systems safer and more effective.
Governmental Awards and Assistance
To promote the use of energy storage technology in the maritime sector, governments and international organizations are providing incentives and support. Due to financial incentives, funding for research and development, and legal frameworks that favor environmentally friendly marine operations, the market for ship-based energy storage systems is anticipated to grow.
Market Scope
Report Metric
Details
Market Size by 2031
USD XX Million/Billion
Market Size in 2023
USD XX Million/Billion
Market Size in 2022
USD XX Million/Billion
Historical Data
2019-2021
Base Year
2022
Forecast Period
2023-2031
Report Coverage
Revenue Forecast, Competitive Landscape, Growth Factors, Environment & Regulatory Landscape and Trends
Segments Covered

Segmentation By Type

Lithium-Ion Based
Hybrid System

Segmentation By Application

Fishing
Transportation
Leisure

Geographies Covered

North America
Europe
APAC
Middle East and Africa
LATAM

Companies Profiles

Rolls-Royce
Leclanche
SAFT
ABB & SINTEF
Corvus Energy
Siemens
Wartsila
Plan B Energy Storage (PBES)
Pathion
EST-Floattech
Kokam
ChengRui Energy Technology
Shandong BOS Energy Technology
MaxLi Battery Ltd
Segmental Analysis
Segmentation By Type
Storage mechanisms for energy that predominantly make use of lithium-ion battery technology are included in this market category. Devices powered by lithium-ion batteries provide a variety of benefits, such as a high energy density, a long cycle life, and efficient power storage. These solutions are necessary in many situations, including leisure, travel, and fishing.
Hybrid systems are those that store energy using a mix of technologies or storage techniques. Hybrid systems may combine several battery types, energy storage technologies, or power sources to improve performance and efficiency for a specific application. The fishing, leisure, and transportation sectors, to mention a few, may utilise these hybrid solutions.
Segmentation By Application
Technologies for storing energy are advantageous to the fishing sector because they can power a wide range of equipment, including electric boats, fishing vessels, and auxiliary systems. These technologies enable fishing operations to be efficient and sustainable without only depending on systems that utilize conventional fuels by providing reliable energy storage and propulsion systems.
Power storage gear is used to make electric trucks, buses, and other commercial vehicles. These options provide the required electricity for onboard equipment, auxiliary systems, and electric propulsion. The transportation industry may lower emissions, increase fuel efficiency, and promote sustainable mobility by using it.
For instance, boats, camping gear, and recreational vehicles (RVs) all utilise batteries for energy technology. These systems enable pleasurable, off-grid leisure activities by supplying reliable energy for electrical equipment including lights, appliances, air conditioning, and other electrical.
Regional Analysis
The Global Energy Storage System for Ships Market is segmented by region as North America, Europe, Asia Pacific, Latin America, and Middle East and Africa.
The market for ship battery packs is dominated by North America. The shipbuilding, environmental sustainability, and marine technology sectors are well-represented in the area. Electricity grid adoption in the marine sector is influenced by government programs to decrease carbon footprint and strict emission laws. The US and Canada's introduction of hybrid and electric ships has raised the need for it.
The European Union has a substantial market for ship energy storage systems. The area gives great importance to environmental regulations and programs that reduce carbon emissions for the marine sector. Water file system installation is made easier by the European Union's aim to lower greenhouse gas emissions and boost ecologically friendly shipping practices. In the Netherlands, Germany, and Norway, renewable energy technologies are being implemented at a high level.
The market for ship is expanding quickly in the Asia Pacific area. Due to the presence of significant shipbuilders and operators in the area, such as China, Japan, and South Korea, the marine sector is growing. Initiatives to cut emissions, improve energy efficiency, and investigate alternate fuels are motivating the development of energy storage devices in the marine industry. The firm is expanding as a result of the region's rapid economic development, expanding international commerce, and increased need for environmentally friendly shipping techniques.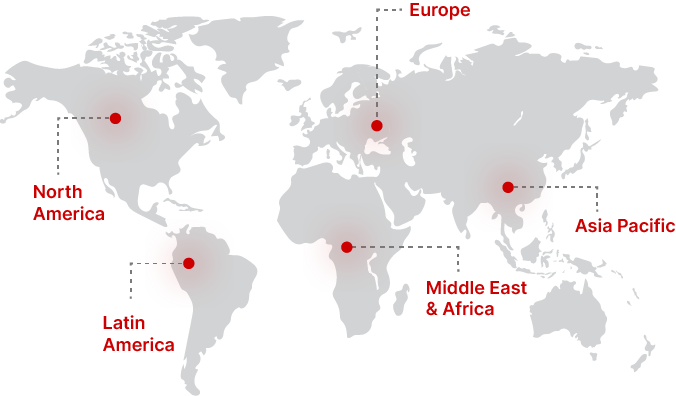 Regional Growth Insights
Download Free Sample
Key Players
Rolls-Royce
SAFT
ABB & SINTEF
Corvus Energy
Siemens
Wartsila
Plan B Energy Storage (PBES)
Pathion
EST-Floattech
Kokam
ChengRui Energy Technology
Shandong BOS Energy Technology
MaxLi Battery Ltd
Recent Developments
Hybrid and electric ship deployments are happening more often in the maritime industry. As a consequence of this development, energy storage devices are now much more essential in order to electrify ships, reduce emissions, and increase overall operational efficiency.
Energy Storage System for Ships Market Segmentations
Segmentation By Type
Lithium-Ion Based
Hybrid System
Segmentation By Application
Fishing
Transportation
Leisure
Frequently Asked Questions