Market Overview
According to Reed Intelligence the Global Fluorescence Analysis Cabinets Market Size will approximately grow at a CAGR of 7.7% during the forecast period.
The Fluorescence Analysis Cabinets Market refers to customized cabinets built for fluorescence analysis in laboratory and research environments. These cabinets offer a controlled environment for fluorescence analysis, which involves measuring fluorescent signals emitted by various chemicals. Fluorescence analysis is widely employed in various scientific domains, including biochemistry, molecular biology, genetics, pharmaceuticals, and environmental studies. It is used to investigate the characteristics of fluorescent substances, investigate protein-protein interactions, monitor biological processes, and detect and quantify biomolecules.
Fluorescence analysis cabinets are specifically constructed to reduce external light interference and offer the dark atmosphere required for reliable fluorescence readings. These cabinets often have a light-tight shell with movable shelves, filtered air circulation systems, UV-blocking windows, or viewing apertures. Some cabinets may also contain temperature control, vibration isolation, and embedded cameras for real-time monitoring.
Market Dynamics
Market Drivers
Fluorescence Analysis Techniques Are Increasingly in Demand
Fluorescence analysis is widely used in various scientific areas, including molecular biology, biochemistry, pharmaceutical research, and environmental study. It enables scientists to investigate and analyze the properties of luminous compounds and their interactions. Fluorescence analysis techniques are becoming increasingly popular as research and technology developments advance. As a result, there is an increasing requirement for specialized cabinets that provide a suitable environment for conducting fluorescence studies, fueling the market for fluorescence analysis cabinets.
Growing Research and Development Activities
Research and development (R&D) activities across several industries constantly expand, particularly in pharmaceuticals, life sciences, and biotechnology. These sectors rely significantly on fluorescence analysis techniques to examine biological processes, protein interactions, drug discovery, and other relevant topics. Fluorescence analysis cabinets are becoming more popular as R&D resources grow and discoveries are discovered. These cabinets provide researchers with a controlled environment to conduct experiments and collect reliable fluorescence measurements, thereby boosting their R&D efforts.
Market Restraint
Limited knowledge and Adoption
Another impediment to the Fluorescence Analysis Cabinets market is the lack of knowledge and adoption of these cabinets, particularly in certain countries or sectors. Fluorescence analysis is a specialized technique in many scientific areas, including biochemistry, molecular biology, and pharmaceutical research. However, not all laboratories or research centers may be conversant with the benefits and applications of fluorescence analysis cabinets. A lack of awareness of these cabinets may result in limited demand, limiting the Fluorescence Analysis Cabinets Market growth. Furthermore, some laboratories may already have alternative options or existing equipment that satisfy their analysis requirements, reducing the incentive to use fluorescent analysis cabinets.
Market Opportunities
Technological Advances and Product Innovations
Technological advances and product innovations are driving the fluorescence analysis cabinets market. Manufacturers are continually designing new and improved cabinets with greater features and functionality. Modern fluorescence analysis cabinets, for example, may contain features such as perfect temperature control, innovative lighting systems, ergonomic designs, and interoperability with various fluorescence detection tools. These advancements aim to increase fluorescence analysis experiments' accuracy, efficiency, and user experience. As researchers seek improved tools and equipment for their job, they are expected to adopt these upgraded cabinets, driving Fluorescence Analysis Cabinets Market expansion.
Market Scope
Report Metric
Details
Market Size by 2031
USD XX Million/Billion
Market Size in 2023
USD XX Million/Billion
Market Size in 2022
USD XX Million/Billion
Historical Data
2019-2021
Base Year
2022
Forecast Period
2023-2031
Report Coverage
Revenue Forecast, Competitive Landscape, Growth Factors, Environment & Regulatory Landscape and Trends
Segments Covered

Segment By Type

Ultra Violet Fluorescence Analysis Cabinet
X-Ray Fluorescence Analysis Cabinet

Segment By Application

Medical
Geology
Materials
Biology
Electronics
Archaeology
Industrial

Geographies Covered

North America
Europe
APAC
Middle East and Africa
LATAM

Companies Profiles

Hamamatsu Photonics
Thorlabs
Ridhivinayak Scientific Works
STAR SCIENTIFIC INSTRUMENTS
Scientech Instruments
Spectronics Corporation
Rajat Scientific Instruments
HORIBA
Bruker
XinXianDa
Hitachi High-Tech Corporation
AfriFusion
Medent Group
Segmental Analysis
Segment By Type
Ultra Violet Fluorescence Analysis Cabinet
An Ultra Violet (UV) Fluorescence Analysis Cabinet is a piece of equipment that uses UV light to investigate and evaluate materials. It comprises a cabinet or enclosure with an inside UV light source. The cabinet is intended to offer a controlled environment for analysis by blocking out external light.
X-Ray Fluorescence Analysis Cabinet
A specialized tool used to do non-destructive elemental analysis of materials is an X-Ray Fluorescence (XRF) Analysis Cabinet. It uses X-rays to excite the atoms in a substance, causing them to emit fluorescent X-rays. These released X-rays are then monitored and analyzed to identify the sample's elemental composition.
Segment By Application
Fluorescence analysis cabinets are used for various purposes in medical research and diagnosis. They can be used to investigate the distribution and localization of specific molecules or markers within biological samples like tissues or cells. This technique is often used for detecting and visualizing specific disease indicators or targets in immunofluorescence assays, fluorescent antibody staining, and molecular imaging.
Fluorescence analysis cabinets are used in geology to investigate various mineral samples. When exposed to ultraviolet (UV) light, many minerals glow, and this property can reveal important information about their composition, structure, and geological history. Geologists can identify and classify different rock types, investigate geological processes, and even uncover new mineral resources by evaluating minerals' fluorescence patterns and colors.
Fluorescence analysis cabinets are used to investigate the properties and characteristics of diverse materials in materials science and engineering. They can be used to evaluate the quality and purity of chemical compounds, detect impurities or defects in materials, research the behavior of polymers, analyze coatings or thin films, and investigate the fluorescence properties of nanoparticles, among other things.
Fluorescence analysis cabinets are essential in biological research for examining cellular processes, protein interactions, and gene expression. They allow scientists to detect and monitor fluorescently labeled molecules within living cells or organisms, such as proteins, DNA, or RNA. This advances knowledge of cellular dynamics, signaling pathways, and disease mechanisms.
Fluorescence analysis cabinets are used in various applications in electronics, including the characterization and quality control of electronic components. They can be used to check printed circuit boards (PCBs), detect defects or failures in electronic devices, and assess material or contaminant dispersion on microchips or electronic surfaces.
Fluorescence analysis cabinets are used in archaeology to evaluate artifacts and archaeological samples. Researchers can study fluorescence emissions from ancient relics by exposing them to UV light. These emissions can reveal information about the items' composition, age, authenticity, and preservation status. This can help identify pigments, dyes, or coatings in ancient artworks or date archaeological items.
Fluorescence analysis cabinets are used in various industries, including quality control, forensics, and environmental monitoring. They can assess the quality and purity of pharmaceutical items, examine forensic evidence such as fingerprints or trace evidence, detect pollutants or contaminants in water or air samples, and identify counterfeit or inferior products, to name a few examples.
Regional Analysis
North America (United States, Canada, and Mexico)
Several factors drive the market for fluorescence analysis cabinets in North America, including the overall growth of the life sciences and pharmaceutical industries, R&D efforts, and technological improvements in fluorescence analysis techniques. Some important market players in North America offer fluorescence analysis cabinets, including established companies and manufacturers specializing in laboratory equipment. To accommodate the varying demands of researchers and laboratories, these companies frequently offer a variety of solutions, including different sizes, configurations, and features.
Europe (Germany, UK, France, Italy, Russia, Spain, etc.)
Research and development activities, government regulations, and the overall growth of the life sciences and biotechnology sectors all impact the European market for fluorescence analysis cabinets. The presence of pharmaceutical and biotechnology firms and academic and research organizations across Europe drives Fluorescence Analysis Cabinets Market demand. The market is characterized by several manufacturers and suppliers offering various types and models of fluorescence analysis cabinets with varying features and specifications. Laminar flow, HEPA filters, customizable airflow, UV sterilization, and advanced control systems may be included in these cabinets. Firms frequently focus on product innovation and meeting safety criteria to achieve a competitive advantage in the market.
Asia-Pacific (China, Japan, Korea, India, Australia, Southeast Asia, etc.)
The Asia Pacific area has seen tremendous expansion in R&D activity in various sectors, including pharmaceuticals, biotechnology, and life sciences. As a result of this expansion, there is a greater need for fluorescence analysis cabinets to protect the safety of researchers and the integrity of samples. The Asia Pacific healthcare business is quickly expanding, owing to a rising population, increased healthcare expenditure, and advances in medical technology. Fluorescence analysis cabinets are essential for maintaining a sterile environment and reducing contamination during medical operations, driving market expansion.
South America (Brazil, Argentina, Colombia, etc.)
South America conducts scientific research and development in various sectors, including biology, biochemistry, medicines, and environmental sciences. Fluorescence analysis cabinets are key to these research activities, especially in cell biology, immunology, molecular biology, and drug development.
Middle East & Africa (South Africa, UAE, Saudi Arabia, etc.)
Fluorescence analysis cabinets may be in demand in the Middle East and Africa (MEA) area, which includes various countries with varying economic development and healthcare facilities. Factors such as research and development efforts, healthcare expenditure, technical breakthroughs, and government programs fostering scientific research impact the market for such equipment.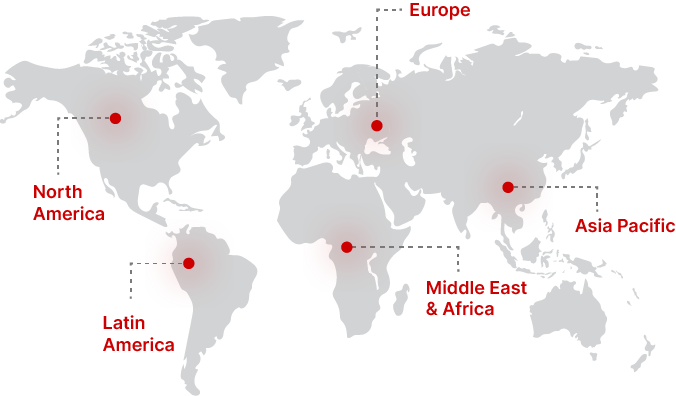 Regional Growth Insights
Download Free Sample
Key Players
Hamamatsu Photonics
Thorlabs
Ridhivinayak Scientific Works
STAR SCIENTIFIC INSTRUMENTS
Scientech Instruments
Spectronics Corporation
Rajat Scientific Instruments
HORIBA
Bruker
XinXianDa
AfriFusion
Medent Group
Fluorescence Analysis Cabinets Market Segmentations
Segment By Type
Ultra Violet Fluorescence Analysis Cabinet
X-Ray Fluorescence Analysis Cabinet
Segment By Application
Medical
Geology
Materials
Biology
Electronics
Archaeology
Industrial
Frequently Asked Questions