Market Overview
According to Reed Intelligence the Global Fluorite Mine Market Size will approximately grow at a CAGR of 7.6% during the forecast period.
Due to the rising demand for fluorite across several sectors, the market for fluorite mining is always expanding. Market data point to future opportunities given the increased focus on environmentally friendly materials and the need for fluorite in important industries like metallurgy and building materials.
An important market driver is the expansion of the chemical and petrochemical industry, which uses fluorite to produce hydrofluoric acid, which is essential to many industrial processes. Due to increased demand from the cement, steel, and aluminum sectors, the fluorite market is expanding.
Other market constraints, however, such turbulent market circumstances, might have an impact on pricing and profitability. Fluorite mining and processing-related environmental issues provide additional difficulties, increasing the cost of compliance and perhaps reducing productivity.
Market Dynamics
Market Drivers
More Fluorite is wanted by a Number of Industries
Fluorite, sometimes referred to as fluorspar, is a mineral that is extensively employed in many different industries. Its main goal is to provide fluorine for making hydrofluoric acid, which is necessary for making steel, aluminum, and fluoropolymers. Additionally, fluorite is used to make cement, glass, and ceramics. The market's demand for fluorite is being driven by the increasing demand for these end-use items.
Market Restraints
Fluorite mining and processing may result in greenhouse gas emissions, land degradation, and water contamination. Mining operations may be hampered and compliance costs may rise as a result of environmental legislation and concerns about sustainable mining practices.
Market Opportunities
Fluorite is increasingly being used in hydrogen fuel cells and lithium-ion batteries, among other places. For these procedures, fluorite-derived lithium hexafluorophosphate and hydrogen fluoride are needed. Fluorite manufacturers may be able to expand their market as a result of the expansion of these areas.
Market Scope
Report Metric
Details
Market Size by 2031
USD XX Million/Billion
Market Size in 2023
USD XX Million/Billion
Market Size in 2022
USD XX Million/Billion
Historical Data
2019-2021
Base Year
2022
Forecast Period
2023-2031
Report Coverage
Revenue Forecast, Competitive Landscape, Growth Factors, Environment & Regulatory Landscape and Trends
Segments Covered

Segmentation By Type

Ordinary Fluorite Ore
High-grade Fluorite Nugget Ore

Segmentation By Application

Metallurgy
Building Materials

Geographies Covered

North America
Europe
APAC
Middle East and Africa
LATAM

Companies Profiles

Mexichem
Mongolrostvelmet
Minersa
Yaroslavsk Mining Company (RUSAL)
Kenya Fluorspar Company
Masan Resources
Steyuan Mineral Resources Group
Solvay
Pars Gilsonite Reshad
Fluorsid Group
CFIC
Wuyi Shenlong Flotation
Sinochem Lantian
Segmental Analysis
Segmentation By Type
Fluorite ore is described as fluorite that is of ordinary quality and standard grade. It is often employed in a variety of circumstances when the need for high standards is not present. The metallurgical, building materials, and chemical processing industries often employ common fluorite ore.
High-grade Fluorite Nugget Ore
High-grade fluorite nugget ore is a fluorite that has very high levels of purity and quality. It may have certain properties that make it suitable for specific applications and has a higher fluorite content. In industries that require perfection, such the production of premium steel, ceramics, and specialty chemicals, high-grade fluorite nugget ore is often employed.
Segmentation By Application
In the metallurgical industry, flux agents like fluorite are often employed to make steel and iron. It makes it easier to remove impurities and improves the overall quality of the completed product by reducing the melting point and viscosity of the liquid metal. Fluorite is also used in the production of copper and aluminum, other non-ferrous metals.
Fluorite is a mineral that is used to make glass and cement, among other building supplies. It functions as a flux throughout the manufacturing process, facilitating in the fusion of raw materials and boosting the robustness and longevity of the completed items. Fluorite may increase the resistance of cement and glass against abrasion, corrosion, and high temperatures.
Regional Analysis
The Global Fluorite Mine Market is segmented by region as North America, Europe, Asia Pacific, Latin America, and Middle East and Africa.
North America
The fluorite mining industry in North America is constantly growing as a result of the area's strong industrial base and the variety of applications for fluorite. The US and Canada have a big impact on the market, with the US being the biggest consumer of fluorite in the area. Fluorite is widely used in the chemical, steel, and aluminum industries in North America. Due to the rigorous environmental regulations and emphasis on sustainability in the area, fluorite is utilized in a variety of applications.
Europe
Europe accounts for a significant percentage of the world's fluorite mining industry because of its strong industrial sector and rigorous laws supporting sustainable materials. France, Germany, and the United Kingdom are a few of the important countries in Europe. The primary factors influencing fluorite demand in Europe are the metallurgical, cement, and chemical production industries. The construction sector helps the market by producing high-quality cement and glass utilizing fluorite. The development of the fluorite sector is a consequence of European countries' efforts to construct energy-efficient infrastructure and promote eco-friendly lifestyles.
Asia Pacific
The fluorite market in this region is growing significantly as a result of the significant economies of nations like China, India, Japan, and South Korea. Regarding both production and consumption of fluorite, China dominates the market. As a consequence of the country's industrial growth and infrastructure development, fluorite is increasingly in demand across a range of sectors, including steel manufacturing, aluminum smelting, and chemical processing. Along with China, other Asian countries including Japan and India also significantly contribute to the sector. Fluorite consumption in the area is increasing as a result of Japan's high-tech industry and India's developing industrial sector.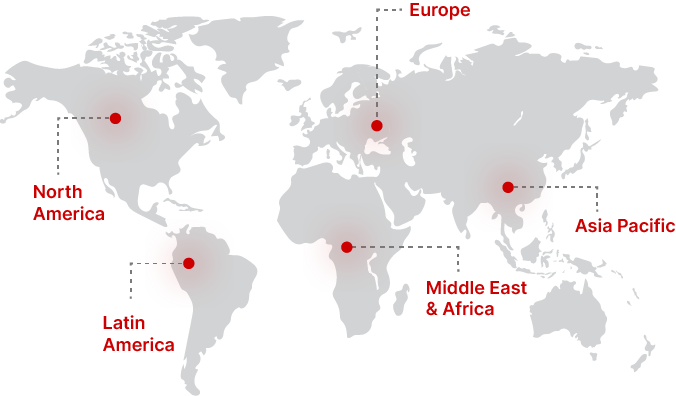 Regional Growth Insights
Download Free Sample
Key Players
Mexichem
Mongolrostvelmet
Yaroslavsk Mining Company (RUSAL)
Kenya Fluorspar Company
Masan Resources
Steyuan Mineral Resources Group
Solvay
Pars Gilsonite Reshad
Fluorsid Group
CFIC
Wuyi Shenlong Flotation
Sinochem Lantian
Recent Developments
Exploration and New Mining Projects
As shown by current exploration activities and the development of new mining projects, regions with significant fluorite deposits have the potential for increased production and supply. These developments will protect the supply chain and allow for the fulfillment of the growing fluorite demand.
Fluorite Mine Market Segmentations
Segmentation By Type
Ordinary Fluorite Ore
High-grade Fluorite Nugget Ore
Segmentation By Application
Metallurgy
Building Materials
Frequently Asked Questions