Market Overview
According to Reed Intelligence the Global Galvo Mirror Market Size will approximately grow at a CAGR of 6.99% during the forecast period.
Mirror galvanometers are ammeters or galvo mirrors that measure electric current by deflecting a light beam using a mirror. The projected light beam of a scale provides an extended, massless pointer. A galvanometer is a device that measures a very small electrical current or a function of the current by moving a coil. The mechanical rotational forces produced by the current's forces result in the deflection. Galva Scanners, or galvanometer optical scanners, are motorized mirror mounts and systems used for steering or scanning applications using laser beams. Small Galvanometer Scanner via Wikimedia Commonslaser beams can be moved with extraordinary speed, accuracy, and precision using these. Galvo Scanners are extremely dynamic electro-optical components that place a laser beam precisely and repeatedly using a rotatable low-inertia mirror.
The laser beam is bent by placing mirrors on galvanometric rotary motors. The angular movement produced by these motors is caused by electrical voltage. The laser beam is moved along the X and Y axes by mirrors positioned perpendicularly on the engines in response to input from the motor. The ability of these gadgets to travel at extremely high acceleration and speeds is their main advantage. The laser beam determines how big the mirror should be. The mirror's diameter must rise along with the beam's diameter and power. The acceleration and speed of the angular movement of the engine are, in turn, influenced by the same size. Compared to the larger mirrors, the smaller mirrors may accelerate more quickly.
Market Dynamics
Galvo Mirror Market Driver
The Growth Of Laser Processing
Galvo Mirror is a crucial part of the machinery used for laser processing. The demand for laser processing equipment around the world has a direct impact on the Galvo Mirror industry. Laser processing technology provides several advantages over conventional processing techniques, including high accuracy, quick speed, wireless intelligence, and flexibility. Traditional manufacturing sectors have gradually adopted optical processing, significantly increasing production efficiency. Traditional inkjet printing, metal mold steel etching, and mechanical cutting methods have been gradually replaced by technologies including laser marking, engraving, cutting, and welding. The laser processing equipment industry would still drive Galvo Mirror's sales volume.
Galvo Mirror Market Restrain
Inflation May Have a Negative Impact on The Market
The market for Galvo Mirrors is experiencing rising inflationary conditions for several materials. The manufacturers of Galvo Mirrors have raised their prices due to this inflation. However, these price increases might not be well received by their customers or would not be sufficient to offset the increases in the manufacturers' costs, which would have a detrimental impact on their operational performance. If makers of Galvo Mirror (especially SMEs) lack competitive advantages, changes in the global economy, including inflationary conditions, could also change demand for Galvo Mirror. The volume of business that Galvo Mirror producers may generate may suffer.
Galvo Mirror Market Opportunities
The Development Of The New Energy Vehicle Industry
The market for new energy vehicles has grown due to energy conservation, pollution reduction, and environmental protection policies. It is gradually enhancing its industrial chain. High-speed, low-heat laser welding is used to connect cells in EV circuits. To increase contact point surface area and boost battery performance, use laser cleaning. Nearly 1 million electric vehicles will be introduced to the market each month. This rise will greatly boost numerous industries. The market for processing and manufacturing equipment for car parts is anticipated to grow quickly due to the rapid increase in new energy vehicles. The laser scanning equipment's high efficiency and high precision will heavily influence future investments in the new energy vehicle processing business. That will allow Galvo Mirror to flourish in a new direction.
Market Scope
Report Metric
Details
Market Size by 2031
USD XX Million/Billion
Market Size in 2023
USD XX Million/Billion
Market Size in 2022
USD XX Million/Billion
Historical Data
2019-2021
Base Year
2022
Forecast Period
2023-2031
Report Coverage
Revenue Forecast, Competitive Landscape, Growth Factors, Environment & Regulatory Landscape and Trends
Segments Covered

Segment by Type

3-7 mm
10-20 mm
25-50 mm

Segment by Application

Laser Marking
Laser Engraving
3D Printing
Laser Drilling
Medical Industry

Geographies Covered

North America
Europe
APAC
Middle East and Africa
LATAM

Companies Profiles

Novanta
SCANLAB
Aerotech
Raylase
Citizen Chiba Presision
Nutfield Technology
Edmund Optics
Sino-Galvo
Shenzhen Han's Scanner S&T
Sunny Technology
Shenzhen Galvotech
Beijing Century TUOTIAN
Superwave Lasersystem
Beijing JCZ
Segmental Analysis
Segment by Type
The size of the mirror itself is often described as a 3–7 mm Galvo mirror. It denotes that the diameter or aperture of the mirror ranges from 3 to 7 millimeters. Most applications for 3-7mm galvo mirrors include laser display, laser medical treatment, and other similar applications. Most applications for 3-7mm galvo mirrors include laser display, laser medical treatment, and other similar applications.
A galvanometer mirror with a diameter or aperture size between 10 and 20 millimeters is called a 10-20 mm galvo mirror. The primary uses for galvo mirror products, which range in size from 10 to 20 mm, include laser drilling and labeling.
A galvanometer mirror with a diameter or aperture size between 10 and 20 millimeters is called a 10-20 mm galvo mirror. The major applications for 25-50mm galvo mirror goods include laser welding, image scanning, etc.
Segment by Application
Laser marking permanently alters the surface material by locally exposing the piece of metal with a high-energy-density laser. Galvanometer scanning marking is versatile and can mark vectors and dot matrices. It also has fast response times, high marking speeds, good marking quality, optical path sealing, and environmental adaptability. Galvanometer scanning marking is widely utilized and regarded as anticipating laser marking machine development due to its many applications.
To create deep, permanent markings, materials are vaporized during the laser engraving. By scraping away the material's surface layers, the laser beam behaves like a chisel to create marks on the surface. The laser delivers concentrated amounts of energy to specific locations to produce the intense heat necessary for vaporization. Galvo mirrors Market are crucial for laser drilling systems because they offer accurate, quick beam-directing capabilities ensuring exact hole placement and facilitating effective material processing.
Galvanometer scanning devices used in materials processing are frequently employed to cut, weld, and polymerize raw materials. A galvo method directs a beam across a larger surface while illuminating small spots or lines using a single laser source and two revolving mirrors. Galvos are the technological engine of many 3D printing systems because of their quick scanning rates and wide area coverage. All of these solutions will result in the same degree of illumination uniformity. In the selective laser sintering (SLS) and selective laser melting (SLM) procedures used in additive manufacturing and 3D printing, galvo mirrors are a critical component. They aim the laser beam to melt or fuse specific powdered materials precisely, enabling the careful layer-by-layer construction of sophisticated 3D objects.
Laser drilling is where holes are carved into the material using laser light. For all other drilling operations, the material is removed from the piece of metal using a physical drill cut, which normally revolves. However, laser drilling uses the heat energy of laser light to pierce components with holes. Laser drilling has the precision necessary to create even tiny holes. Galvo mirrors are frequently used in laser drilling techniques to control and maintain the laser beam properly.
Laser-induced cell manipulation, optogenetics, and laser scanning microscopy use galvo mirrors in biomedical research. The Microscopy application part of the galvanometer scanner powers precision microscopes for cellular and molecular studies of living and non-living objects. Sophisticated scanning software and accessories allow scientists to locate and identify the smallest specimen structures. These traits allow the technology to produce the highest-resolution photos on the market. Galvanometer scanners' micromachining application sections are used in two laser micromachining systems. This includes laser thermal and surgical removal micromachining. Laser thermal micromachining creates detailed patterns on tiny surfaces. Focusing laser energy onto an object to obtain the correct temperature creates a finite-size material with a specific shape.
Regional Analysis
North America (United States, Canada, and Mexico)
Galvanometer scanners are considered to have the second-largest market in North America. The market is extremely competitive due to several vendors, with fierce competition from direct competitors. The market can be classified based on applications into laser engraving, laser cutting, UV curing, and marking. Due to its widespread acceptance across many regional business verticals, the laser marking application has the biggest market share of these.
Europe (Germany, UK, France, Italy, Russia and Spain, etc.)
Due to the rising need for high-end applications such as laser welding for electronic components, lithography, and laser engraving, the European galvo mirror market is anticipated to rise significantly over the next several years. Galvanometer scanner prices have also decreased, encouraging more clients to consider incorporating these devices into their manufacturing processes. The demand for these devices in the European region will be further fueled by the expanding use of these scanners across numerous industrial verticals, including electronics, automotive, and medical.
Asia-Pacific (China, Japan, Korea, India, Australia, and Southeast Asia, etc.)
The major portion of the market for Galvo mirrors is in the Asia-Pacific region. One of the major factors driving the market for Galvo mirrors is the government's investments in healthcare infrastructure. The automotive and electronics sectors are both rapidly expanding. The growing utilization of electronic instruments is causing a daily increase in the demand for Galvo mirrors.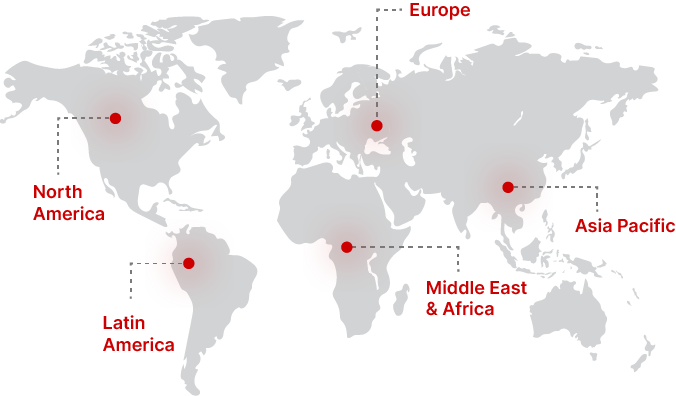 Regional Growth Insights
Download Free Sample
Key Players
Novanta
SCANLAB
Raylase
Citizen Chiba Presision
Nutfield Technology
Edmund Optics
Sino-Galvo
Shenzhen Han's Scanner S&T
Sunny Technology
Shenzhen Galvotech
Beijing Century TUOTIAN
Superwave Lasersystem
Beijing JCZ
Galvo Mirror Market Segmentations
Segment by Type
Segment by Application
Laser Marking
Laser Engraving
3D Printing
Laser Drilling
Medical Industry
Frequently Asked Questions