Market Overview
The Global High Pure Sulfur Market Size is projected to grow at CAGR of approximately 5.2% during the forecast period.
Sulfur is soluble in carbon disulfide, carbon tetrachloride, and benzene, somewhat soluble in ethanol and ether, and insoluble in water at high purity.Elastic sulfur is present in amorphous sulfur.Sulfur is a highly reactive element that may react with a wide range of metals and nonmetals.
COVID-19 has hampered sulfur supply and lowered demand from a variety of end-user sectors, including metal fabrication and chemical processing.
Furthermore, the COVID-19 outbreak has completely disrupted fertilizer manufacturing and supply chains, which may cause short-term market disruptions. However, in the second half of the forecast period, the situation is expected to improve, restoring the market's growth trajectory.
Market Dynamics
Market Drivers
The market is developing as a result of increased fertiliser consumption. Nitrogen, phosphorus, potassium, sulfur, calcium, and magnesium are all important nutrients for plants. Crop removal, erosion, leaching, soil fixation, and other variables all contribute to ecosystem nutrient loss. This is particularly critical during the early phases of development when vital proteins, lipids, and amino acids are being produced. The synthesis of protein molecules and amino acids, which are essential for the development of chlorophyll, lignin, and pectin, is its most important contribution to crop production. This is accomplished by encouraging photosynthesis, the process through which plants transform solar energy into chemical energy. Agricultural fertiliser production accounts for about 55% of all recovered product created globally.
Market Restraints
Negative exposure responses are impeding market expansion. SO is a sulfur-oxygen gas that degrades the environment. SO2 is released into the environment when fossil fuels such as coal, oil, or diesel are burned. According to the US Environmental Protection Agency, man-made sources in the US released around 6.5 million tonnes of SO into the atmosphere. Industrial boilers, power generation, and other industrial operations such as metal processing and petroleum refining are the primary sources of SO2 emissions. Diesel engines may be found in a number of settings, including vintage buses and vehicles, locomotives, ships, and off-road diesel machinery. The vast majority of SO2 exposure occurs in persons who live and work in close proximity to these main sources.
Market Opportunities
The Global High Pure Sulfur market is predicted to develop rapidly between 2023 and 2028, according to the projection. The market is progressively expanding in 2021, and with key players increasingly adopting strategies, the market is predicted to grow over the projected horizon.
Market Scope
Report Metric
Details
Market Size by 2031
USD XX Million/Billion
Market Size in 2023
USD XX Million/Billion
Market Size in 2022
USD XX Million/Billion
Historical Data
2019-2021
Base Year
2022
Forecast Period
2023-2031
Report Coverage
Revenue Forecast, Competitive Landscape, Growth Factors, Environment & Regulatory Landscape and Trends
Segments Covered

Segmentation By Type

4N
6N

Segmentation By Application

Semiconductor
Optoelectronic Device
Solar Cell

Geographies Covered

North America
Europe
APAC
Middle East and Africa
LATAM

Companies Profiles

CNBM(Chengdu)Optoelectronic Materials Co
AHP Materials Inc
Emei Semiconductor Material Factory & Institute
Montana Sulphur & Chemical Company
American Elements
Emsysxcl
Zhongnuo Advanced Materials Technology
DM Material
Segmental Analysis
Segmentation By Type
4N type of sulfur also called as high pure sulfur has purity level equal to 99.99%, being used commonly for production of chemicals, pharma, rubber etc.
6N type of sulfur also called as Ultra pure sulfure, has purity level as equal as 99.99%. It is typically used in electronics and semiconductor manufacturing as their purity requirements are very disciplined.
Segmentation By Application
A semiconductor is a substance having unique electrical properties that enable it to serve as the foundation for computers and other electronic devices. It is often a solid chemical element or compound that conducts electricity only under certain conditions. As a consequence, it is ideal for managing electrical current and common electrical equipment. A conductor is a material that can carry electricity, while an insulator is a material that cannot. Semiconductors have properties that are intermediate between those of a conductor and an insulator. Semiconductors are the building blocks for diodes, integrated circuits (ICs), and transistors.
The conductance may fluctuate depending on the current or voltage applied to a control electrode, as well as the intensity of infrared (IR), visible light, ultraviolet (UV), or X-ray irradiation. The impurities, known as dopants, inserted into a semiconductor define its distinct characteristics.
Optoelectronics is the study, design, and building of hardware devices that use semiconductors to convert electrical energy into light and light into energy. It functions as a link between optics and electronics. Optoelectronic devices are semiconductors that can convert light energy to electrical energy or electrical energy to light energy. This gadget is made of solid crystalline crystals, which weigh more than insulators but less than metals. An optoelectronic device is a light-based electrical device. This technology is used in a variety of optoelectronic applications, including military, telecommunications, automated access control systems, and medical devices.
A solar cell, often known as a photovoltaic cell, is any device that uses the photovoltaic effect to directly convert light energy into electrical energy. Silicon is utilized in the vast majority of solar cells, with efficiency and cost decreasing as materials go from amorphous (noncrystalline) through polycrystalline to crystalline (single crystal). Solar cells, unlike batteries or fuel cells, do not generate energy via chemical processes, do not need fuel, and do not contain any moving components.The International Space Station (ISS) is an orbiting space station, The International Space Station (ISS) is an orbiting space station.
Solar cells may be placed in large groups called arrays. These arrays, which are made up of hundreds of individual cells, might serve as central electric power stations, converting sunlight into electrical energy and providing it to industrial, commercial, and residential customers. Solar cells in much smaller variants, known as solar cell panels or just solar panels, have been put on the rooftops of homeowners to replace or supplement their traditional energy supply.
Regional Analysis
The Global High Pure Sulfur Market is segmented by region as North America, Europe, Asia Pacific, Latin America, and Middle East and Africa.
North America, notably the United States, will continue to play an important role that cannot be underestimated. Any changes made by the United States might have an influence on the growth trend of High Pure Sulfur. The market in North America is expected to grow considerably during the projected period. The region's high adoption of complex technologies, as well as the presence of key players, are expected to offer the market with enough growth opportunities.
Asia-Pacific : The Asia-Pacific region dominated the global sulphur market. Due to rising demand for sulphur in fertiliser production and rubber processing from countries such as China and India, the Asia-Pacific region led the market. China is the world's largest producer of sulfur. China generates the great majority of the world's pyrites, or all types of sulphur (source). This nation is the largest importer of sulphur, which is mostly used in the production of sulfuric acid, accounting for 36% of all global imports.
Europe: By the end of the forecast period, Europe is expected to have seen tremendous growth. Strong demand from end-use industries is a major element affecting regional growth. The chemical industry has a large consumer base, which generates product demand.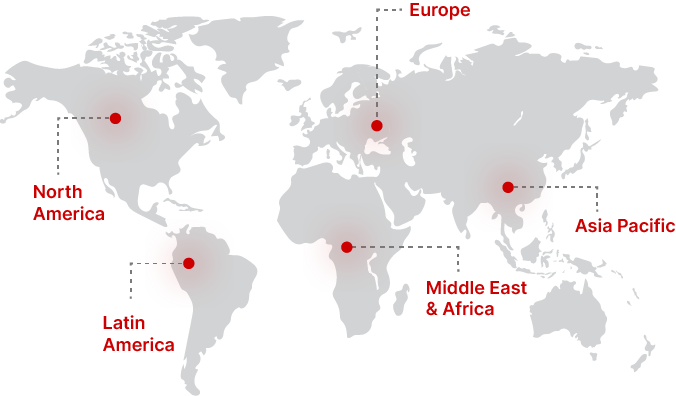 Regional Growth Insights
Download Free Sample
Key Players
CNBM(Chengdu)Optoelectronic Materials Co
AHP Materials Inc
Emei Semiconductor Material Factory & Institute
Montana Sulphur & Chemical Company
Emsysxcl
Zhongnuo Advanced Materials Technology
DM Material
Recent Developments
In order to achieve the Sustainable Development Goals, Nippon Light Metal Holdings Company, Ltd began conducting research and technical development related to the development of industrial products and methods of manufacturing industrial products capable of contributing to the reduction of environmental impact on August 26, 2022.
High Pure Sulfur Market Segmentations
Segmentation By Type
Segmentation By Application
Semiconductor
Optoelectronic Device
Solar Cell
Frequently Asked Questions