Market Overview
According to Reed Intelligence the Global Home Electricity Monitors Market Size will approximately grow at a CAGR of 12.3% during the forecast period.
People monitor their electricity usage in real-time with the help of home electricity monitors, sometimes called as energy or electricity consumption monitors. These monitors offer useful data on how much electricity is used by various house systems, appliances, and devices. They are helpful resources for increasing energy efficiency, lowering electricity costs, and locating potential improvements to energy conservation. The electrical panel of the house is connected to the home electricity monitors. They employ sensors or clamps to gauge power flow via the circuits.
Data regarding the current electricity consumption in the house is shown on the monitor in real-time. A few variations display the consumption in watts or kilowatts, while others may do so in dollars to represent the current cost of the electricity being consumed. Individual plug-in modules or smart plugs that let users track the energy usage of particular gadgets or appliances may be included with advanced electricity monitors. Users may use this feature to recognize energy-hungry gadgets and adjust their consumption accordingly.
Home electricity monitors help homeowners become more aware of their energy consumption patterns by delivering real-time data that increases awareness of electricity usage.
Market Dynamics
Home Electricity Monitors Market Drivers
Increasing Demand For Energy Efficiency
The increasing need for energy efficiency drives the market for residential electricity monitors. Devices that monitor a home's electricity use are called home energy monitors. They may help homes lower their energy costs and locate locations where energy is being wasted. The demand for energy efficiency is rising for a variety of reasons. The rising cost of energy is one factor. Consumers are more motivated to find solutions to cut their energy use due to rising energy costs. The rising understanding of how energy use affects the environment is another factor. Homeowners are looking for ways to lessen their carbon footprint as they become more worried about their energy usage and its effects on the environment.
Technological Advancements
Home power monitors are more accurate and precise due to developments in sensor technology and data processing algorithms. Thanks to this improved accuracy, customers can gain more precise and in-depth insights into their electricity consumption trends. Modern home electricity monitors frequently have Wi-Fi or Bluetooth connectivity, enabling consumers to log in remotely and obtain real-time energy data through web or mobile applications. Thanks to improved connectivity, Customers may now check their energy usage while away from the house. Some advanced home electricity monitors provide real-time feedback on energy use, allowing homeowners to view how their energy use varies in response to different activities or device usage. This quick feedback may inspire greater awareness of energy-consumption behaviours.
Home Electricity Monitors Market Restraints
One of the greatest barriers to home power monitors is their high price. Home electricity monitors monitor how much power is consumed inside a house. They can be used to locate energy-wasting regions and help customers lower their energy costs. Home electricity monitors, however, can be pricey. This may be an obstacle to adoption for some households, especially those on a tight budget. The substitutes, like smart thermostats, may help households lower their energy costs. Because of this, certain people could find home electricity monitors less attractive.
Market Scope
Report Metric
Details
Market Size by 2031
USD XX Million/Billion
Market Size in 2023
USD XX Million/Billion
Market Size in 2022
USD XX Million/Billion
Historical Data
2019-2021
Base Year
2022
Forecast Period
2023-2031
Report Coverage
Revenue Forecast, Competitive Landscape, Growth Factors, Environment & Regulatory Landscape and Trends
Segments Covered

Segment by Type

Solar Ready Type
Non-Solar Ready Type

Segment by Application

Online Sales
Offline Sales

Geographies Covered

North America
Europe
APAC
Middle East and Africa
LATAM

Companies Profiles

Sense
Schneider Electric
Efergy
OWL Intuition Ltd
Curb
Smappee
Neurio
Aeotec
CurrentCost
Emporia Energy
Rainforest Automation
Eyedro
Blue Line Innovations
Segmental Analysis
Segment by Type
A home electricity monitoring system designed to function seamlessly with solar energy installations may be known as the Solar Ready Type of Home Electricity Monitor. It is also known for capabilities designed specifically to track the generation and use of electricity in homes with solar panels or other solar energy systems. The monitor can measure the flow of electricity in both directions, enabling it to keep track of energy generation from the solar panels and energy consumption from the grid. This gives customers a thorough real-time view of their net energy usage.
A non-solar-ready home electricity monitor monitors the energy used in a home. It can locate inefficient energy uses and help households lower their energy costs. It cannot track how much solar energy is produced and used. These monitors check how much electricity is being used in a house. They can offer details on the total energy usage of the house and are often put on the main electrical panel. For people who want to monitor their energy usage and cut costs, non-solar-ready home electricity monitors might be useful. They cannot keep a check on the production and consumption of solar electricity, though. If your home has solar panels, we need a solar-ready home electricity monitor to keep track of the amount of solar energy you produce and use.
Segment by Application
Online merchants may recommend energy-efficient equipment and gadgets to their clients using home power monitors. The retailer can provide product recommendations that can help consumers use less energy and pay less for power by looking at the energy consumption data of each client. Online vendors can combine energy-saving goods like LED lightbulbs, smart thermostats, energy-saving appliances, and other environmentally friendly products with home electricity monitors market. Combining these goods can encourage buyers to make environmentally friendly decisions. Online sales platforms can offer energy-saving advice and content based on the information collected from their clients' home electricity meters. This content can educate one consumer.
Retailers may show their capabilities to customers by setting up home electrical monitors in their stores. Retailers can build awareness and inform clients about energy-saving opportunities by showing how the monitors function and the advantages they offer. Salespersons can use home electricity monitors to inform customers about their energy consumption patterns and prospective energy-saving measures during offline sales interactions. Shopping may become more interesting with this customized approach. Retail establishments can set up interactive exhibits where clients can see how home electricity monitors operate and learn about their advantages. Customers can interact with products using interactive displays, which increases their impact and retention.
Regional Analysis
North America
Increasing industrialization and urbanization in various countries of North America like Mexico, are expected to drive the growth of market of North America. The guidelines for reduction in carbon footprint by countries like the United States and Canada, is driving the installation of renewable plants in North America. This is expected to create several opportunities for the North American power market in the future. As there is high paying capacity of people in the region the use of electricity and paying capacity for that is more the demand for home electricity monitor is expected to grow in the region.
Europe
The electricity consumption in the EU varies by country, depending on factors such as population size, economic activity, climate, and energy efficiency. Germany was the largest electricity consumer in the EU in 2021, with a demand of about 560. France was the second largest consumer, with a demand of about 504 TWH The smallest consumers were Cyprus and Malta. France was the largest electricity producer in the region in previous year. The rising demand for electricity can indicate the increase in the demand for the home electricity monitor in the region.
Asia Pacific
The CAGR for the Asia-Pacific electric generators market is expected to be around 5.5%. With a share of more than 50%, the industrial sector which includes mining, manufacturing, agriculture, and construction consumes the most energy of any end-use sector. Due to the expansion of manufacturing facilities around the country, the rise in commercial office space, and the number of infrastructure projects, China is expected to be one of the largest markets for electric generators in the Asia-Pacific region. The understanding of monitoring the region's electricity usage may result from the increase in electricity consumption.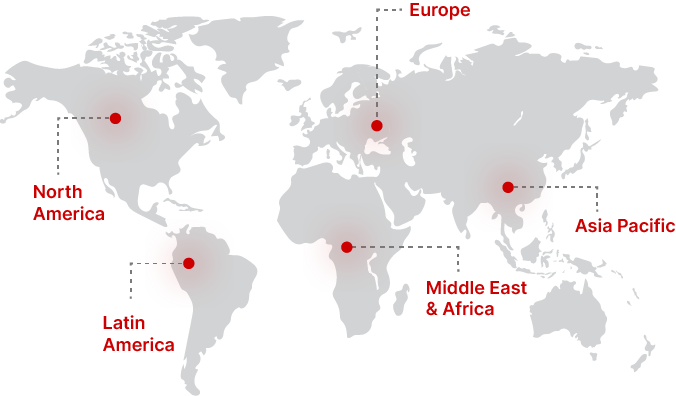 Regional Growth Insights
Download Free Sample
Key Players
Sense
Efergy
OWL Intuition Ltd
Curb
Smappee
Neurio
Aeotec
CurrentCost
Emporia Energy
Rainforest Automation
Eyedro
Blue Line Innovations
Recent Developments
February 2022: The introduction of smart home electricity monitors that can be connected to Wi-Fi or Bluetooth was done by Emporia Energy. These monitors allow users to track their energy usage in real time and receive alerts when they are using more energy than usual.
Home Electricity Monitors Market Segmentations
Segment by Type
Solar Ready Type
Non-Solar Ready Type
Segment by Application
Online Sales
Offline Sales
Frequently Asked Questions