Market Overview
According to Reed Intelligence the Global Insulator Arrester Market Size will approximately grow at a CAGR of 5.0% during the forecast period.
The insulator and arrester are both essential components in the power transmission system that functions together in transmitting electric signals across the wires. They perform different functions for safe and efficient operations in the electrical grid. Insulators are transmission system components that provide the essential insulation between line conductors and supports, thereby preventing any current leakage from the conductors to the earth. Overhead transmission line insulators are usually made of porcelain. Glass, polymer, steatite, and other unique composition materials are also utilized to make overhead line insulators. Overhead transmission line insulators need to withstand mechanical and electrical stress. Mechanical stress comes from conductor load, wind load, etc., whereas electrical stress comes from line voltage and may break the insulator.
A lightning arrester or surge diverter is used to protect substation equipment from traveling electromagnetic waves. In other terms, the lightning arrester transfers the abnormally high voltage to the ground without interrupting the supply. It is connected between the line and the earth, i.e., in parallel with the substation's apparatus to be protected. The lightning arrester is near protected equipment. They are commonly connected between phases and ground in AC and pole and ground in DC. The insulator provides grip and support to the wire in the transmission line, while the arrester is responsible for the line's protection. Both devices protect the grid from high voltage and electrical channels that could disrupt the transmission of electricity.
Market Dynamics
Market Drivers
Increasing Renewable Energy Technology
During the past decade, global investments in renewable energy technologies have increased. The rise in renewable energy projects at connection points and substations is aided by rapidly declining installation costs resulting from rapid technological advancements and a global shift towards green energy power generation. The construction of a substation for grid-connected renewable energy installations is currently underway. Globally, the proportion of renewable energy production is increasing, and increased investment in renewable energy initiatives will increase the market for insulator arresters.
Market Restraints
Growing Competition From the Unorganized Players
Major manufacturers face intense competition from unlicensed, unorganized market competitors who sell low-cost, low-quality goods. These tiny regional competitors sell in-house-made products without the required certification. As the grey market expands, the market leaders' brand names are tarnished as low-quality products are sold under their names. Local market leaders are increasing their sales, decreasing the opportunity for global market leaders to increase their profits.
Market Opportunities
Increasing Investment For Smart Grid Projects
A smart grid uses smart gadgets in circuits to remotely monitor normal operation. These devices have two-way communication that lets the utility control each unit to detect and fix errors. Increasing smart city projects worldwide offer tremendous opportunities for technologies and service providers. Investment in smart grid technologies and smart cities, such as distribution grid automation, power quality equipment, and demand response systems, boosts the electric insulator arrester market.
Market Scope
Report Metric
Details
Market Size by 2031
USD XX Million/Billion
Market Size in 2023
USD XX Million/Billion
Market Size in 2022
USD XX Million/Billion
Historical Data
2019-2021
Base Year
2022
Forecast Period
2023-2031
Report Coverage
Revenue Forecast, Competitive Landscape, Growth Factors, Environment & Regulatory Landscape and Trends
Segments Covered

Segment by Type

Station Post
Line Post

Segment by Application

Indoor Electrical Equipment
Outdoor Electrical Equipment

Geographies Covered

North America
Europe
APAC
Middle East and Africa
LATAM

Companies Profiles

SIEMENS
CYG
HD Electric
Wenzhou Yikun
Insulect
Nanjing Electric
KUKUN
SEVES
RIGHT
TORCH ELECTRICAL
Shanxi Taporel
TOSHIBA
Hangzhou Yongde
Shandong Taiguang
NGK
Segmental Analysis
Segment by Type
Use station post insulators to provide vertical protection for switchgear, transformers, and other types of apparatus, substations, and other related applications. Station post insulators are often built to be more robust and long-lasting than line post insulators, and they have the added advantage of being pieced together to accommodate higher voltage applications. In most cases, the station post is secured vertically to hide the switchgear, transformers, and other types of connected equipment.
Insulators for line posts are utilized in transmission and distribution lines to sustain conductors in horizontal or vertical orientation while mounted on utility poles. Line post insulators are often more compact and lower in weight than station post insulators. Additionally, the designs and clamps of these two types of insulators are distinct from one another. Line post insulators used to transport conductors can be put horizontally or vertically on a utility pole.
Segment by Application
Indoor Electrical Equipment
Indoor electrical equipment is the devices installed in the building or enclosed area. An indoor substation is one in which the equipment is installed within the substation structure. Indoor electric equipment is designed to withstand a controlled environment. These substations can implement voltages up to 66kV. A substation of the indoor type is the distribution substation. Insulators are utilized in electrical equipment to isolate and support electrical conductors without conducting electricity, and surge arresters protect system insulation and conductors from overvoltage.
Outdoor Electrical Equipment
Electrical equipment designed for outdoor use may withstand the environment. The equipment includes telecom, electrical substation, and others. This equipment can endure rain, wind, temperature changes, and UV radiation. This equipment needs more protection than indoor electrical equipment. Weather and utility equipment provide particular safety risks while using electrical equipment or operating near power lines outdoors. Electrical insulators separate conductors and surrounding structures. They direct electric current to wires or other conducting channels by blocking current between powered circuit components. Surge arresters discharge or bypass surge current to lower equipment voltage.
Regional Analysis
North America
The North American market is one of the largest markets in the world. The region's significant industrial and electrical infrastructure growth is anticipated to increase demand for replacement and new installation. As the demand for electricity in North America rises, more power infrastructure must be installed to keep up with demand. This elevated consumption will increase the market demand for insulator arresters.
Europe
Utilities in Europe are conducting asset evaluations and shifting their attention to developing long-term, sustainable businesses. The region's infrastructure for power generation, transmission, and distribution has reached an advanced stage. Because of the EU's more stringent laws, the growth of the grid deployment sector will lead to a rise in expenditures made in the modernization of the infrastructure of smart grids. The need for insulator arresters on the market is expected to rise due to the increased building of power grids.
Asia-Pacific
The region's utilities are responding to the rising demand for electricity by investing in the transmission and distribution systems that are being constructed in China and India, which will power the Asia Pacific region. In recent years, China and India have boosted their electricity production to meet the needs of their rapidly expanding populations and their growing industrial and commercial sectors. Because of these factors, the insulator arrester market in the Asia Pacific region is expected to expand.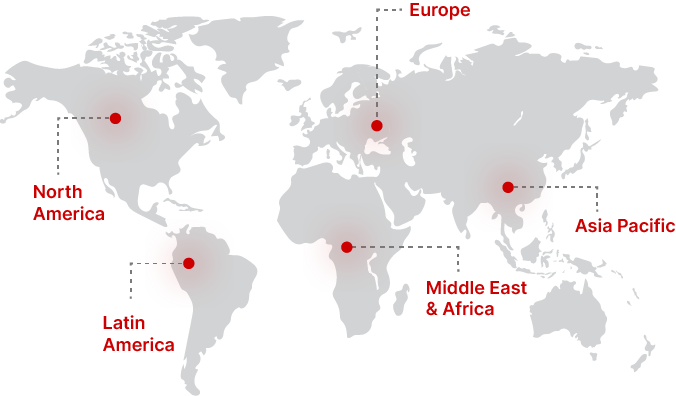 Regional Growth Insights
Download Free Sample
Key Players
SIEMENS
HD Electric
Wenzhou Yikun
Insulect
Nanjing Electric
KUKUN
SEVES
RIGHT
TORCH ELECTRICAL
Shanxi Taporel
TOSHIBA
Hangzhou Yongde
Shandong Taiguang
NGK
Recent Developments
November 2021- Hitachi ABB Power Grids has constructed a new surge arrester factory in Xiamen, located in Fujian Province, East China. The factory was opened to meet the growing need for safety in transmission and distribution networks.
Insulator Arrester Market Segmentations
Segment by Type
Segment by Application
Indoor Electrical Equipment
Outdoor Electrical Equipment
Frequently Asked Questions