Market Overview
The Global Kitchen Scales Market Size will significantly grow at a CAGR of approximately 5.7% by forecast period.
Kitchen scales, also referred to as culinary scales, are precision measuring instruments specifically designed for use in culinary environments. These scales are utilized to accurately measure the weight of ingredients and food items during the cooking and baking processes. By providing precise measurements, kitchen scales enable chefs, bakers The kitchen scale, serves the purpose of precisely quantifying the weight of various food ingredients utilized in culinary preparations. It is worth noting that a significant number of recipes advocate for the utilization of weight-based measurements as opposed to volume-based measurements when it comes to ingredient quantities. In order to ensure precise measurement of ingredients, it is imperative to utilize a kitchen scale in this particular scenario.
The estimation of weight through volume measurements is a viable approach, albeit subject to varying degrees of accuracy. It is worth noting that the precision of the measurement directly influences the reliability of the estimation. Food scales have been found to possess utility for individuals adhering to specialized dietary regimens. The observed expansion in the market can be primarily ascribed to the escalating consumer demand for digital kitchen scales, which are experiencing a surge in popularity due to their precise measurement capabilities and convenience. Additionally, the market is being propelled by the prevailing trend of healthy eating, as individuals increasingly prioritize monitoring their food portions and nutritional intake.
The global kitchen scale market can be classified into two main types: mechanical scales and digital scales. According to our analysis, it is anticipated that digital kitchen scales will experience a more significant growth rate compared to mechanical kitchen scales in the foreseeable future. This projection is primarily attributed to the inherent advantages offered by digital scales, including enhanced accuracy, increased portability, and improved ease of use. The burgeoning global population and rapid urbanization have emerged as key drivers for the restaurant and food service industries. Consequently, these industries are playing a pivotal role in propelling the growth of the kitchen scale market.
Market Dynamics
Market Drivers
Increasing Demand of Restaurants, Hotels and Other Food Services
The global population is experiencing a notable increase due to the ongoing processes of urbanization and globalization. As a result, the restaurant and food service industries are witnessing substantial growth worldwide. In these industries, the utilization of kitchen scales has become imperative for ensuring optimal quantity management, adherence to government regulations, minimizing food wastage, and various other contributing factors. Consequently, the market for kitchen scale s is experiencing significant expansion. The restaurant industry is currently undergoing a shift in its operational strategies in response to evolving customer preferences. This includes catering to various dietary preferences such as those seeking diet foods, vegan options, and more. Consequently, this diversification within the industry is contributing to the growth of the kitchen scales market, as it aligns with the expansion of these respective sectors.
The Increasing Awareness of Fitness and Health Amongst People and Developing Interests
In light of the COVID-19 pandemic, there has been a notable increase in public consciousness regarding health and fitness. Specifically, individuals have recognized the significance of monitoring the quantity and proportions of their daily food intake as a crucial factor in maintaining a healthy physique. Individuals have increasingly recognized the significance of these facts and are endeavoring to incorporate them into their daily routines, leading to a growing adoption of kitchen scales. Moreover, the utilization of kitchen scales has been observed to effectively mitigate food wastage on a daily basis. The burgeoning popularity of baking and other culinary pursuits has resulted in a notable surge in the demand for kitchen scales, consequently driving growth in the market for such products.
Market Restraints
High Price of the Kitchen Scales With Availability of Alternatives
The pricing of kitchen scales tends to be relatively high, particularly in the context of commercial kitchens where they are predominantly utilized. Consequently, the domestic kitchen market represents a relatively fresh segment for this particular type of scale. The contemporary understanding of quantifying food and portion sizes has only recently gained traction among individuals. Consequently, there exists a certain degree of reluctance when it comes to investing in kitchen scales. Instead, individuals are gravitating towards more cost-effective alternatives such as cups and spoons. These alternatives are not only economically viable but also offer convenience and ease of use in comparison to traditional scales. Manufacturers have the potential to enhance public awareness regarding these scales, thereby fostering a deeper comprehension of the associated advantages.
Market Opportunities
The Rapid Pace of Technological Advancements and Evolving Consumer Preferences Have Become Prominent Factors Shaping Various Industries
The kitchen scales market is currently witnessing a notable growth trajectory, primarily propelled by the increasing demand from both domestic consumers and the food service sector. The scales are currently experiencing a notable trend towards the incorporation of advanced technologies and the implementation of novel functionalities. The utilization of these scales has demonstrated an enhanced level of user-friendliness. The ongoing progression of technology in diverse industries, particularly the commercial sector, has created a notable opportunity for market expansion in the realm of kitchen scales. In addition, it is crucial for manufacturers to maintain a high level of awareness when it comes to emerging trends and evolving consumer preferences in the cooking industry. The current market conditions indicate a favorable outlook for sustained and incremental growth in the near future.
Market Scope
Report Metric
Details
Market Size by 2031
USD XX Million/Billion
Market Size in 2023
USD XX Million/Billion
Market Size in 2022
USD XX Million/Billion
Historical Data
2019-2021
Base Year
2022
Forecast Period
2023-2031
Report Coverage
Revenue Forecast, Competitive Landscape, Growth Factors, Environment & Regulatory Landscape and Trends
Segments Covered

Segment by Type

Mechanical Scales
Digital Scales

Segment by Application

Domestic Kitchen
Commercial Kitchen

Geographies Covered

North America
Europe
APAC
Middle East and Africa
LATAM

Companies Profiles

Tanita
Camry
Taylor
Soehnle
Kalorik
Alessi
Alexandra
Goldtech
Yonzo
Contech
Digiweigh
Brecknell
Cuisinart
Myweigh
Awsa
Segmental Analysis
Segment by Type
Mechanical scales, a category of weighing equipment, are commonly employed for the purpose of measuring the weight of various forms of matter, including solids, liquids, and gases. The devices under consideration may demonstrate either manual or automatic functionality and can be powered by either batteries or springs. The existing variations of mechanical kitchen scales encompass countertop models as well as wall-mounted counterparts.
Digital scales are a type of electronic equipment that is utilized for the purpose of measuring the weight of various substances, including solids, liquids, and gases. The devices in question are offered in a variety of formats, including but not limited to spring-loaded, digital mechanical, and programmable. Additionally, they can be powered by either batteries or a plug-in source. The digital kitchen scales are equipped with a display that exhibits the weight of the object being measured. Additionally, the scales offer an alarm setting feature that eliminates the need for constant monitoring.
Segment by Application
The domestic kitchen segment of the kitchen scales market exhibits a relatively lower level of utilization. However, there is a growing trend of increased awareness among individuals regarding the various advantages associated with the use of kitchen scales. The surge in demand for kitchen scales within domestic kitchens can be attributed to the escalating trend of home baking. Kitchen scales are a valuable tool in accurately measuring and portioning food items. Their utility lies in their ability to assist individuals in achieving optimal portion sizes, which in turn contributes to the maintenance of a well-balanced and nutritious diet. The health benefits associated with the utilization of kitchen scales in domestic kitchens have been found to be conducive to their growth and adoption.
The commercial kitchen industry, encompassing establishments such as restaurants, hotels, and catering services, represents a significant market for kitchen scales. The international market for kitchen scales surpasses the domestic market in terms of size and scope. The quantification of food production in commercial kitchens is a critical factor that directly impacts profitability. By implementing a systematic approach to measuring food quantities, the potential for food wastage can be significantly reduced. This, in turn, enhances overall profitability by optimizing resource utilization and minimizing unnecessary expenses. The government has implemented a food allocation program wherein a specific quantity of food has been designated for distribution at a predetermined price. The growth of the kitchen scales market in commercial kitchens can be attributed to several key factors. These factors play a crucial role in driving the expansion and development of this particular market segment.
Regional Analysis
North America
North America has emerged as a region with a rapidly expanding economy, particularly in the food industry. This growth can be attributed to the flourishing establishments within the sector, such as restaurants, hotels, resorts, and other related enterprises. The kitchen scales market is experiencing growth due to the increasing demand from customers, which is being driven by the rapid expansion of these industries. Kitchen scales are widely utilized in American domestic kitchens as essential equipment for food preparation and baking purposes. The growth of the kitchen scales market in this region can be attributed to several key drivers. The leading country in this region is the United States, followed by Canada and the remaining countries in North America.
Asia-Pacific
Asia-Pacific region is experiencing significant growth in the restaurant, catering, hotels, and food industry sectors. This growth can be attributed to various factors, including the expanding population, rapid urbanization, and government regulations that are acting as catalysts for market development. The utilization of kitchen scales is imperative within various industries due to the regulatory requirements imposed by both the industry standards and governmental bodies. The kitchen scales market is exhibiting growth in tandem with the expanding markets within this particular region. In addition to this, the utilization of kitchen scales is contributing to the expansion of the market due to its associated health and fitness advantages. The surge in health, fitness, and personal baking and cooking pursuits has had a direct impact on the sales of kitchen scales in this particular region, thereby significantly boosting the market for such products.
Europe
Europe is renowned for its flourishing culinary landscape. The restaurant industry in this region is experiencing rapid growth, driven by various factors including evolving consumer preferences and an increasing emphasis on dining experiences. Notably, the utilization of kitchen scales has become prevalent within this industry, primarily due to stringent government regulations and a commitment to minimizing food wastage. By employing kitchen scales, establishments can ensure precise portioning, thereby serving the appropriate amount of food at the correct price point. The European kitchen scales is experiencing a positive impact from various factors. The European population exhibits a strong inclination towards health consciousness, prioritizing nutritious dietary choices. As a result, there has been a notable surge in the demand for kitchen scales, which serve as essential tools for individuals seeking to maintain a healthy lifestyle through accurate portion control and precise ingredient measurements. The United Kingdom, France, and Italy have emerged as the frontrunners in the regional market, closely followed by other countries in Europe.
South America
South America exhibits a promising trajectory in terms of economic growth. Notably, the food industry in this region is experiencing a gradual expansion, paralleled by the burgeoning tourism sector, owing to its tropical climate and allure. The restaurant and hotel industry are currently experiencing growth in the tourism sector, which is positively impacting the market for kitchen scales.
Middle East and Africa
This region shows a relatively modest market size for kitchen scales. However, the region's economy is experiencing notable growth, which is facilitating increased investments in various industries. The current state of the restaurant and food industry indicates a phase of growth, which consequently impacts the kitchen scales as it aligns with the expansion of these sectors.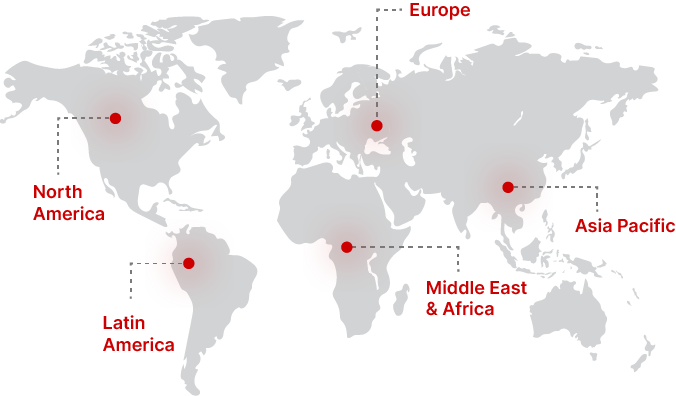 Regional Growth Insights
Download Free Sample
Key Players
Camry
Taylor
Soehnle
Kalorik
Alessi
Alexandra
Goldtech
Yonzo
Contech
Digiweigh
Brecknell
Cuisinart
Myweigh
Awsa
Recent Developments
16 July 2021- Ultimate Products, Oldham based company has made a significant acquisition by purchasing Salter, the United Kingdom's oldest and well-established scale manufacturer. Ultimate Products invested £32million for this acquisition.
Kitchen Scales Market Segmentations
Segment by Type
Mechanical Scales
Digital Scales
Segment by Application
Domestic Kitchen
Commercial Kitchen
Frequently Asked Questions