Market Overview
The Global Laser Beauty Devices Market Size is projected to grow at CAGR of approximately 9.2% during the forecast period.
Laser beauty devices are cosmetic devices that perform different beauty treatments using laser technology. These machines are used to remove hair, rejuvenate the appearance of the skin, remove tattoos, remove scars, and perform other cosmetic operations. Laser beauty devices have grown in popularity in recent years due to their ability to provide non-invasive and minimally invasive beauty treatments. Without the need for surgery or other intrusive treatments, the use of laser technology provides a safe and effective solution to treat a variety of skin and hair disorders.
These devices make use of various laser technologies such as diode lasers, Nd:YAG lasers, and CO2 lasers. Hair removal devices, skin rejuvenation devices, tattoo removal devices, and other devices are classified based on the sort of therapy they give. Factors such as rising consumer awareness of sophisticated beauty treatments, rising disposable income levels, and rising demand for cosmetic operations are driving the industry. The rising frequency of skin problems, as well as the demand for younger-looking skin, is propelling the laser beauty device industry forward.
Market Dynamics
Market Drivers
The Availability of Skin Related Devices and Treatments
The availability of skin related devices and treatments is a key driver in the laser beauty devices market industry. Non-invasive beauty treatments, particularly those that target skin issues such as acne, wrinkles, hyper pigmentation, and scars, have seen a considerable increase in demand in recent years. Due to its efficiency, safety, and minimum downtime, laser beauty equipment is one of the most widely used treatments for these disorders. There are several types of laser devices on the market, each designed to address an unique skin condition. Some lasers, for example, are intended to encourage collagen formation in order to diminish the appearance of wrinkles, whilst others are intended to target melanin in order to reduce hyper pigmentation.
Painless Procedures and Effectiveness
The need for painless operations is one of the elements driving the increase in demand for laser beauty technologies in recent years. Many people want to have aesthetic treatments but are afraid since some procedures might be painful. Laser devices, on the other hand, offer the benefit of being less painful than other techniques of hair removal, skin rejuvenation, and acne treatment. The efficacy of laser beauty equipment is another driving factor in the industry. Lasers can give precise and focused energy to the treatment region, resulting in greater results with fewer sessions. As a result, laser devices are an appealing alternative for people seeking effective and efficient aesthetic treatments.
Market Restraint
Side effects of Laser Treatment
laser beauty devices offer numerous benefits, they can also have certain negative effects that may limit market growth. The severity of these adverse effects varies based on the type of laser therapy used and the individual's skin type. Skin irritation, scarring, pigmentation changes, and infection are a few of the negative effects. It's crucial to remember that the majority of these side effects are just transient and may be treated with adequate care and monitoring. These may, however, continue to be a constraint for the laser beauty equipment market, as customers may be unwilling to seek treatments due to the possible dangers.
Market Opportunities
Technological Advancements
The laser beauty device industry is continually expanding as new and improved technologies are produced. These developments may result in more effective and efficient devices that can address a broader range of skin types and issues.
Growth in home-use devices
As the popularity of at-home beauty devices grows, manufacturers will have more opportunities to create and promote laser beauty devices market for home usage. This can boost customer convenience while also providing a cost-effective alternative to salon or clinic-based treatments.
Market Scope
Report Metric
Details
Market Size by 2031
USD XX Million/Billion
Market Size in 2023
USD XX Million/Billion
Market Size in 2022
USD XX Million/Billion
Historical Data
2019-2021
Base Year
2022
Forecast Period
2023-2031
Report Coverage
Revenue Forecast, Competitive Landscape, Growth Factors, Environment & Regulatory Landscape and Trends
Segments Covered

Segment by Type

Hair Removal
Anti-aging

Segment by Application

Beauty Salons
Specialty Stores
Online Channels

Geographies Covered

North America
Europe
APAC
Middle East and Africa
LATAM

Companies Profiles

Panasonic Corporation
Lumenis Ltd.
Nu Skin Enterprises Inc.
TRIA Beauty Inc.
Home Skinovations Ltd.
Carol Cole Company Inc.
YA-MAN LTD.
MTG Co. Ltd.
Koninklijke Philips N.V.
LightStim
Spectrum Brands Holdings Inc.
Conair Corporation
Segmental Analysis
Segment by Type
Laser hair removal is a popular surgery that removes unwanted hair using laser technology. The laser emits a light beam that is absorbed by the pigment in the hair follicle, causing the follicle to be damaged and inhibiting future hair growth. Laser hair removal devices may be used on many various parts of the body, including the legs, arms, underarms, bikini area, and face. These might be professional quality, used in clinics or salons, or personal use devices.
Anti-aging laser devices use technology to treat ageing indicators such fine lines, wrinkles, and age spots. They enhance skin texture and firmness by promoting collagen formation in the skin. These devices can help enhance skin tone and make scars and stretch marks less visible. Laser anti-aging devices may be used on various parts of the face and body, including the forehead, cheeks, neck, and hands.
Others
Segment by Application
Beauty salons provide a variety of cosmetic procedures, including laser beauty treatments. These procedures are usually carried out by qualified and educated experts who use professional-grade laser instruments. Beauty salons assure customers of safe and effective treatments, as well as a more enjoyable and soothing experience.
These are retail establishments that specialize in beauty and personal care items. They sell a variety of laser beauty equipment for home usage, such as hair removal, anti-aging, and skin rejuvenation devices. These machines are frequently smaller and less powerful than professional-grade equipment used in salons, but they offer a cost-effective and easy alternative for at-home use.
Consumers are increasingly purchasing laser beauty gadgets through online channels. Internet retailers provide a diverse selection of items from many brands, frequently at cheap costs. From the comfort of their own homes, customers can compare features, read reviews, and make educated purchasing decisions. Internet channels also give the ease of home delivery and frequently offer customer help for any questions or problems.
Regional Analysis
The Global Laser Beauty Devices Market is segmented by region as North America, Europe, Asia Pacific, Latin America, and Middle East and Africa.
North America
North America is a substantial market for laser beauty equipment, with the United States being the region's largest market. High disposable income, increased awareness of cosmetic treatments, and developments in laser technology are driving the industry. The growing population's need for cosmetic treatments has also helped to the market's expansion. A growing number of people are pursuing laser beauty treatments due to factors such as the desire for youthful and healthy-looking skin, as well as the increased acceptability of cosmetic procedures. The combination of high disposable income, rising demand for cosmetic treatments, and advances in laser technology has resulted in a considerable market for laser beauty devices in North America, notably the United States.
Asia-Pacific
According to estimates, Asia Pacific will be the fastest expanding market for laser beauty equipment. This is attributed to growing consumer disposable income, a larger young population in the region, increased knowledge of beauty equipment, an increase in the number of spas and salons, and greater living standards. Due to its large population, growing urban population, and expanding consumer awareness of personal hygiene, Asia Pacific offers significant growth prospects to market competitors.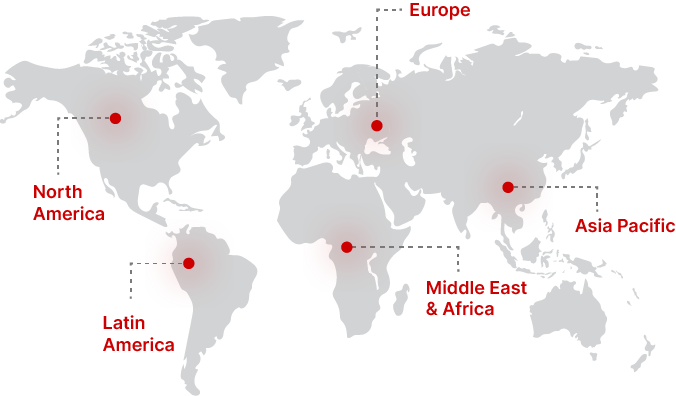 Regional Growth Insights
Download Free Sample
Key Players
Panasonic Corporation
Lumenis Ltd.
Nu Skin Enterprises Inc.
TRIA Beauty Inc.
Home Skinovations Ltd.
Carol Cole Company Inc.
YA-MAN LTD.
Koninklijke Philips N.V.
LightStim
Spectrum Brands Holdings Inc.
Conair Corporation
Laser Beauty Devices Market Segmentations
Segment by Type
Segment by Application
Beauty Salons
Specialty Stores
Online Channels
Frequently Asked Questions