Market Overview
According to Reed Intelligence the Global Lighting Innovations Market Size will approximately grow at a CAGR of 6.8% during the forecast period.
The lighting innovations market is undergoing a transformative phase driven by technological advancements, environmental concerns, and changing consumer preferences. Smart lighting has emerged as a game-changer, integrating connectivity and control into lighting systems. Enabled by the Internet of Things (IoT), smart lighting solutions can be remotely operated, dimmed, or even change colors to suit different moods and tasks. This connectivity also promotes energy conservation by enabling adaptive lighting based on occupancy and natural light conditions. This technology not only reduces energy consumption but also offers customizable color temperatures and control options, enhancing user experiences. OLED displays have reimagined lighting as a versatile design element.
These flexible and thin panels emit diffuse and visually pleasing light, enabling innovative applications in architecture, automotive lighting, and consumer electronics. Their ability to be shaped and integrated into various surfaces opens doors to novel lighting designs that were previously unattainable with traditional technologies. monitoring, making smart lighting an integral part of modern living. The market for lighting innovations is also driven by sustainability imperatives. With increased awareness of environmental impacts, manufacturers are focusing on eco-friendly materials, recyclability, and reduced energy consumption. Solar-powered and kinetic energy-driven lighting solutions have emerged as sustainable alternatives, finding applications in outdoor areas, remote locations, and emergency situations.
Market Dynamics
Market Drivers
Technological Advancements
Advances in materials science, optics, and electronics have led to innovations like OLED lighting, flexible lighting panels, and improved color rendering. These advancements expand the creative possibilities for lighting design and application.
Market Restraints
Implementing and managing advanced lighting technologies, particularly smart lighting systems, can be technically complex. Integration with existing infrastructure, connectivity issues, and the need for specialized expertise may pose challenges for some users.
Market Opportunities
Collaboration with Other Industries
Collaborations between lighting manufacturers and other industries, such as architecture, interior design, and technology, can lead to innovative cross-disciplinary solutions. Integrated lighting concepts that complement architectural designs or enhance technology-driven experiences are valuable opportunities.
Market Scope
Report Metric
Details
Market Size by 2031
USD XX Million/Billion
Market Size in 2023
USD XX Million/Billion
Market Size in 2022
USD XX Million/Billion
Historical Data
2019-2021
Base Year
2022
Forecast Period
2023-2031
Report Coverage
Revenue Forecast, Competitive Landscape, Growth Factors, Environment & Regulatory Landscape and Trends
Segments Covered

Segment by Type

Building to Grid
Integrated DER
Internet of Energy
Neural Grid
Smart Cities
Transportation to Grid

Segment by Application

Household
Commercial

Geographies Covered

North America
Europe
APAC
Middle East and Africa
LATAM

Companies Profiles

Philips Lighting
Siemens AG
Eaton
Anixter
OSRAM
GE Lighting
Honeywell International
Johnson Controls
Delta Controls
Robert Bosch GmbH
Carrier Corporation
Schneider Electric SE
Performance Mechanical Group
Novar
Trane
Silicon Labs
Wink
Lifx
Insteon
Softdel
Leviton
Lutron
Cree Lighting
Feit
Belkin
Segmental Analysis
Segment by Type
This segment focuses on integrating lighting systems within buildings with larger energy grids. It involves smart lighting solutions that can communicate with and respond to the energy demands of the broader grid. This integration allows for more efficient energy consumption and the optimization of lighting based on grid conditions and demand.
Distributed Energy Resources refer to localized energy generation and storage, such as solar panels and batteries. Integrated DER incorporates these resources into lighting systems to create self-sustaining and energy-efficient solutions. Lighting systems can draw power from these distributed sources, contributing to energy savings and sustainability.
The Internet of Energy (IoE) refers to the integration of IoT technology with energy systems. In the market for lighting innovations, this segment explores how lighting fixtures and systems can communicate with other energy-consuming devices and grid infrastructure.
The Neural Grid concept centers on creating interconnected and adaptable energy systems. In the context of lighting, this could involve lighting networks that can learn from usage patterns, adapt to changing conditions, and optimize lighting scenarios based on user behavior and preferences.
Smart cities aim to leverage technology to enhance urban living and efficiency. In the context of lighting, this segment involves integrating smart lighting systems into city infrastructure. These systems can provide energy-efficient lighting, real-time data collection, and adaptive lighting based on factors like pedestrian traffic and environmental conditions.
This segment pertains to the integration of lighting systems with transportation networks. It involves using smart lighting to enhance safety and efficiency in transportation corridors, such as roads, highways, and public transit systems. Adaptive lighting can respond to traffic conditions, weather, and visibility needs.
Segment by Application
The household application segment focuses on integrating lighting innovations within residential settings. This includes various types of lighting solutions designed to enhance energy efficiency, aesthetics, and functionality within homes. Innovations in household lighting encompass LED bulbs, smart lighting systems, dimmable fixtures, color-changing options, and human-centric lighting. Energy-efficient lighting solutions not only reduce electricity bills but also provide customizable lighting experiences that cater to different moods and activities within the home.
The commercial application segment encompasses lighting innovations tailored for business and commercial environments. It includes a wide range of lighting solutions designed to meet the specific needs of offices, retail spaces, restaurants, hotels, and other commercial establishments. Innovations in commercial lighting focus on energy efficiency, optimal illumination, and creating inviting and visually appealing atmospheres. Smart lighting controls, occupancy sensors, task-specific lighting, and adaptive lighting systems are examples of technologies that can enhance productivity, reduce operational costs, and improve customer experiences within commercial spaces.
Regional Analysis
North America
The market for lighting innovations in North America is fueled by many variables. A greater emphasis is being placed on energy efficiency, sustainability, and technological improvements in the United States, Canada, and Mexico. The household and commercial sectors are embracing energy-efficient LED technologies and smart lighting systems. A significant market exists for smart home technologies, such as lighting controls, in the United States. Government policies supporting energy-efficient lighting also aid the region's adoption of cutting-edge lighting technologies.
Europe
Stringent energy efficiency regulations and a commitment to sustainable practices drive the adoption of advanced lighting technologies. European countries emphasize smart city initiatives, with applications such as intelligent street lighting and adaptive lighting in public spaces. The U.K. and Germany, in particular, focus on human-centric lighting solutions that promote well-being. The historical significance of European architecture also provides opportunities for integrating innovative lighting designs.
Asia-Pacific
The market for Lighting Innovations is emerging in the Asia-Pacific region. Japan and South Korea are known for their technological advancements and are early adopters of smart lighting and IoT integration. India's urbanization and infrastructure growth create opportunities for smart city lighting initiatives. Southeast Asian countries are seeing increasing demand for efficient lighting solutions due to population growth and urban development.
South America
South America, with a focus on Brazil and the rest of South America, exhibits a growing interest in lighting innovations. Brazil's urban centers and infrastructure projects drive demand for efficient lighting solutions in commercial and public spaces. The region's focus on sustainability and environmental concerns aligns with adopting energy-efficient lighting technologies. Brazil's emphasis on cultural and entertainment events also offers opportunities for dynamic lighting installations.
Middle East and Africa
The Middle East and Africa region present a unique landscape for lighting innovations. Rapid urbanization and modernization in countries like Saudi Arabia and the UAE drive the demand for cutting-edge lighting designs in urban development projects, commercial spaces, and entertainment venues. Energy efficiency, coupled with architectural aesthetics, plays a significant role in shaping the region's lighting market. In Africa, projects that enhance public infrastructure and energy access create opportunities for innovative lighting solutions.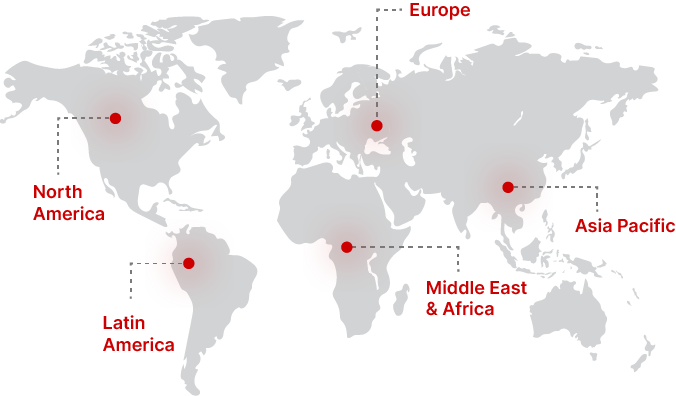 Regional Growth Insights
Download Free Sample
Key Players
Philips Lighting
Siemens AG
Eaton
Anixter
GE Lighting
Honeywell International
Johnson Controls
Delta Controls
Robert Bosch GmbH
Carrier Corporation
Schneider Electric SE
Performance Mechanical Group
Novar
Trane
Silicon Labs
Wink
Lifx
Insteon
Softdel
Leviton
Lutron
Cree Lighting
Feit
Belkin
Recent Developments
June, 2022 - Siemens purchases Brightly Software to boost the growth of smart building operations. Brightlly is Leading provider of cloud-based asset and maintenance management software.
Lighting Innovations Market Segmentations
Segment by Type
Building to Grid
Integrated DER
Internet of Energy
Neural Grid
Smart Cities
Transportation to Grid
Segment by Application
Frequently Asked Questions