Market Overview
The Global Lithium Metal Battery Market Size is projected to grow at a CAGR of 22.4% from 2023 to 2031.
The lithium metal battery sector has gained substantial traction due to its potential for revolutionizing energy storage solutions. These batteries utilize lithium metal in one of the electrode materials, offering greater energy density compared to conventional lithium-ion batteries. This results in enhanced battery performance with longer-lasting and more powerful capabilities. Lithium metal batteries have applications across diverse industries, from consumer electronics to renewable energy storage.
The electric vehicle sector, in particular, benefits from the extended range and improved efficiency that these batteries can provide. Similarly, the renewable energy domain leverages their higher energy density to better accommodate intermittent sources like solar and wind power. lithium metal batteries are being investigated for use in the EV market, focusing on increasing driving range and decreasing charging periods. The potential to store more energy in the same space could revolutionize the EV industry by resolving key concerns such as range anxiety and limited charging infrastructure.
Market Dynamics
Market Drivers
Advancements in Material Science
Ongoing research in material science is leading to innovations in lithium metal battery technology, addressing safety concerns related to dendrite growth and thermal runaway. These advancements are increasing the overall safety and performance of lithium metal batteries.
Market Restraints
The disposal and recycling of lithium metal batteries can pose environmental challenges, especially if not managed properly. Developing effective recycling methods and minimizing environmental impact are important considerations.
Market Opportunities
Lithium metal batteries can cater to markets that demand lightweight, high-energy-density power solutions. This includes industries like robotics, industrial automation, and remote sensing technologies, where extended operational lifetimes are essential.
Market Scope
Report Metric
Details
Market Size by 2031
USD XX Million/Billion
Market Size in 2023
USD XX Million/Billion
Market Size in 2022
USD XX Million/Billion
Historical Data
2019-2021
Base Year
2022
Forecast Period
2023-2031
Report Coverage
Revenue Forecast, Competitive Landscape, Growth Factors, Environment & Regulatory Landscape and Trends
Segments Covered

Segment by Type

Lithium Metal Battery
Lithium-Sulfur Battery
Lithium Air Battery

Segment by Application

Transportation (EV)
Aircraft (eVTOL)
Energy Storage (ESS)
Consumer Electrics

Geographies Covered

North America
Europe
APAC
Middle East and Africa
LATAM

Companies Profiles

Solid Power
SolidEnergy Systems
ProLogium Technology
Blue Solutions
OXIS Energy
QuantumScape
Toyota
SK Innovation
CATL
Sion Power
3DOM
Ganfeng Lithium
LG Chem
Segmental Analysis
Segment by Type
These batteries utilize metallic lithium as one of the electrodes. They offer high energy density and potential for longer-lasting charges compared to other lithium-ion battery types. However, safety concerns due to the potential for lithium dendrite growth and short circuits have limited their widespread commercial adoption.
These batteries use lithium and sulfur as the electrode materials. They have the potential to offer significantly higher energy densities compared to traditional lithium-ion batteries. However, challenges related to cycle life, sulfur electrode degradation, and electrolyte instability have limited their commercial viability thus far.
Lithium air batteries are a futuristic battery technology that aims to achieve extremely high energy density by utilizing oxygen from the air as the cathode material. This would result in batteries with significantly higher energy capacity compared to current technologies. However, developing practical lithium air batteries has proven challenging due to issues such as poor cycle life, efficiency, and the need for stable oxygen electrodes. Despite these challenges, research efforts continue in the quest to overcome the fundamental obstacles and unlock the potential of lithium air batteries.
Segment by Application
The transportation sector, particularly electric vehicles (EVs), is a primary driver of the market for lithium metal battery. As the push for cleaner and more sustainable mobility gains momentum, lithium metal batteries play a pivotal role in powering EVs. These batteries offer higher energy density, longer ranges, and faster charging capabilities, contributing to the widespread adoption of electric cars and buses, and consequently reducing carbon emissions and dependence on fossil fuels.
The aircraft segment, specifically electric vertical takeoff and landing (eVTOL) vehicles, is an emerging application area for lithium metal batteries. eVTOLs represent the future of urban air mobility, and lithium metal batteries are being explored to power these electric aircraft. The high energy density and lightweight nature of lithium metal batteries are particularly advantageous for eVTOLs, enabling them to achieve greater flight durations and efficiency.
Lithium metal batteries are instrumental in energy storage systems (ESS), providing efficient and scalable solutions for storing excess energy generated from renewable sources like solar and wind. These batteries store surplus energy during periods of low demand and release it when demand is high or renewable generation is limited. ESS with lithium metal batteries enhance grid stability, enable peak shaving, and support the integration of intermittent renewable resources into the power grid.
Consumer electronics, including smartphones, laptops, tablets, and wearable devices, depend heavily on lithium metal batteries for their power needs. The compact size, high energy density, and long-lasting capabilities of these batteries contribute to the portability and functionality of modern gadgets. Lithium metal batteries have revolutionized the way people interact with technology, providing extended usage times and faster charging options.
Regional Analysis
North America
The North American market for lithium metal battery is robust, driven by the surging demand for electric vehicles, renewable energy storage solutions, and the continuous growth of portable electronic devices. Major players in the battery and technology sectors actively engage in research, development, and production, fostering innovation and competition. Government incentives and regulations geared toward clean energy and EV adoption further shape the landscape, influencing the trajectory of lithium metal battery utilization across the continent.
Europe
In Europe, the market for lithium metal battery is on a steady rise as the region pursues ambitious goals of clean energy adoption and carbon reduction. With a burgeoning electric vehicle market and increased emphasis on renewable energy projects, the demand for lithium metal batteries remains strong. European innovation is evident, as battery startups and established industry players invest in advanced technology. Sustainability is paramount, leading to a focus on battery recycling and holistic environmental practices to support a greener energy landscape.
Asia-Pacific
The Asia-Pacific region stands as a dominant force in the market for global lithium metal battery, propelled by rapid growth in electric vehicle adoption, particularly in China, Japan, and South Korea. The sheer scale of battery production and consumption in this region underscores its significance, with key manufacturers and suppliers headquartered here. Technological innovation is a hallmark, with considerable research and development aimed at enhancing battery performance and safety. The Asia-Pacific region's pivotal role in shaping the future of lithium metal batteries is evidenced by its influence on supply chains, market dynamics, and technological advancement.
South America
South America is witnessing an emerging demand for lithium metal batteries, driven by the growth of electric mobility initiatives. Brazil and Mexico are key markets for electric vehicles, and government incentives are encouraging the adoption of EVs and related battery technologies. Lithium-rich reserves in countries like Bolivia and Chile also position the region as a potential supplier of lithium resources for battery production.
Middle East and Africa
The Middle East and Africa region are gradually entering the lithium metal battery market, primarily driven by the increasing interest in electric mobility and renewable energy integration. Countries like the UAE and Saudi Arabia are exploring renewable energy projects and sustainable transportation solutions, creating opportunities for lithium metal battery adoption. The region's unique energy challenges and ambitions for cleaner energy sources contribute to the market's growth potential.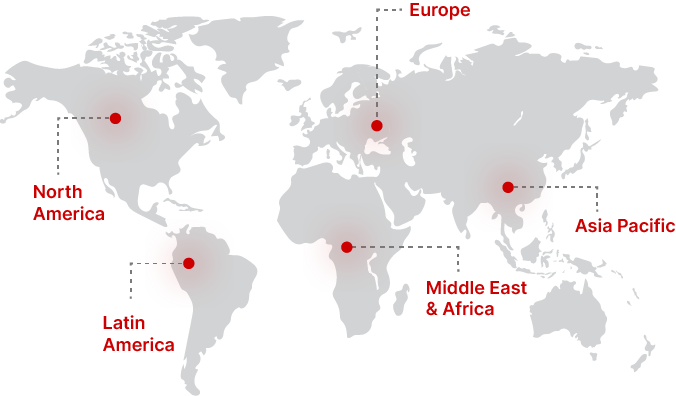 Regional Growth Insights
Download Free Sample
Key Players
SolidEnergy Systems
ProLogium Technology
Blue Solutions
OXIS Energy
QuantumScape
Toyota
SK Innovation
CATL
Sion Power
3DOM
Ganfeng Lithium
LG Chem
Recent Developments
June 2023- Toyota Motor Corporation (Toyota) held a technical briefing session, "Toyota Technical Workshop," under the theme "Let's Change the Future of Cars" and announced a variety of new technologies that will support its transformation into a mobility company.
Lithium Metal Battery Market Segmentations
Segment by Type
Lithium Metal Battery
Lithium-Sulfur Battery
Lithium Air Battery
Segment by Application
Transportation (EV)
Aircraft (eVTOL)
Energy Storage (ESS)
Consumer Electrics
Frequently Asked Questions