Market Overview
The Global Magnesite Clinkers Market Size is expected to grow at a CAGR of approximately around 3% during the forecast period of 2023-2031.
Magnesite clinker, also known as sintered magnesite, is a high-temperature calcined product made from the interaction of sea water and lime milk.It is generally used to make basic refractory materials such as magnesia brick and magnesia alumina brick.
Market Dynamics
Market Drivers
The global demand for National Defense, Medical, Chemical, Furniture, Papermaking, Architecture, and Others has had a direct impact on the global Magnesite Clinkers market growth.
Market Restraints
Increased use of magnesite in the chemical, construction, and other end-use industries is expected to drive market expansion during the projected period. Government and environmental laws aimed at limiting dangerous emissions during mining, on the other hand, might stifle market growth.
Market Opportunities
In the Magnesite Clinkers, High Pure Magnesite Clinker, Electrofusion Magnesite Clinker, Refiring Magnesite Clinker, and Others are growing increasingly popular.
Market Scope
Report Metric
Details
Market Size by 2031
USD XX Million/Billion
Market Size in 2023
USD XX Million/Billion
Market Size in 2022
USD XX Million/Billion
Historical Data
2019-2021
Base Year
2022
Forecast Period
2023-2031
Report Coverage
Revenue Forecast, Competitive Landscape, Growth Factors, Environment & Regulatory Landscape and Trends
Segments Covered

Segmentation by Type

High Pure Magnesite Clinker
Refiring Magnesite Clinker

Segmentation by Application

National Defense
Medical
Chemical
Furniture
Architecture

Geographies Covered

North America
Europe
APAC
Middle East and Africa
LATAM

Companies Profiles

Ube Material Industries,Ltd.
Cycle Industry Limited
Qinghai Western Magnesium Co
Yingkou Renxiang Refractories Co
Haicheng Haiming Mining Co
Yingkou Kingnor Minerals Products Co
Haicheng City Zhonghao Magnesite Co
Haicheng Agricultural Group
Segmental Analysis
Segmentation By Type
High Pure Magnesite Clinker
Magnesite may be found in the form of veins in ultramafic rocks, serpentinite, and other magnesium-rich rock types in both contact and regional metamorphic terrains. These magnesites are often cryptocrystalline and include silicon in the form of opal or chert.
Magnesite may also be found in the regolith atop ultramafic rocks as a secondary carbonate within soil and subsoil as a consequence of carbon dioxide dissolution of magnesium-bearing minerals in groundwaters.
Refiring Magnesite Clinker
In the thermal-reduction technique, calcined magnesium-containing ores (magnesite and dolomite) are crushed into fine powder and mixed with reducing chemicals and a catalyst agent. The mixture is heated to 1200°C in a vacuum chamber, producing magnesium vapors that finally condense into crystals. The crystals are then melted, cleaned, and formed into ingots for further processing.
The Pidgeon technique, which employs ferrosilicon as a reductant and CaF2 as a catalyst, is the most often used for magnesium synthesis due to its simplicity, adaptability, and low capital cost.
Segmentation By Application
The term "national defense" refers to military and energy production or construction projects, military or important infrastructure help to any foreign country, homeland security, stockpiling, space, and any other activity directly related to national defense.
National is becoming more worried about the possibility of a two-front battle and has invested substantial time studying the next generation of combatants. Over the past decade, the government used its armed forces to constantly close operational gaps and create a high level of integration and synergy, enabling them to execute realistic limited conventional war-fighting plans against an opponent.
The growth in the number of clinical studies, as well as the increasing incidence of rare diseases, may be attributed to the expansion. Furthermore, corporations in the healthcare sector are outsourcing medical affairs and regulatory services to Contract Research Organizations (CROs) in order to reduce operational expenses.
Medical Information (MI) services are an important source of information in the pharmaceutical industry. It offers information about their products that is not widely accessible. Unpublished data on stability and information on the availability and applicability of unlicensed or under development products are examples of excipient information for licensed goods. The frequency of Covid-19 infections is increasing, as are research and development initiatives.
A chemical substance is a material with a specific chemical composition. In everyday English, only man-made compounds are referred to be chemicals. Chemical may also refer to:Manufacturing of chemicals, Chemistry element, Warfare using chemical weapons. A drug is any substance that, when administered to a living species, alters normal biological function. Chemistry is the study of matter and the changes it undergoes.
Furniture includes things like chairs, tables, cabinets, beds, and bookcases.In other words, furniture includes all of the items in a home that people may use to sit on, sleep on, or transport smaller items such as clothes or drinks. Wood, particle board, leather, fasteners, and other materials are used to make furniture.
In different rooms, various pieces of furniture are used for diverse functions. Desks and office chairs are common pieces of workplace furniture.A table and chairs are provided in dining rooms. Rows of seats face forward in theaters and schools.
Architecture differs from construction abilities in that it is both an art and a way of planning and building.It is both the process and the outcome of sketching, visualizing, planning, designing, and constructing buildings.
Architectural works in the material form of buildings are often regarded as cultural icons and works of art. Architectural achievements of past civilizations are often utilized to identify them.
Regional Analysis
The Global Magnesite Clinkers Market Analysis is segmented by region as North America, Europe, Asia Pacific, Latin America, and Middle East and Africa.
Asia Pacific is expected to lead the worldwide magnesite market due to increased industrial, agricultural, and construction growth, especially in rising nations such as India and China. China produces the vast bulk of magnesite. North America is expected to rise rapidly throughout the projection period owing to rising demand for magnesite in the construction sector, notably in the United States.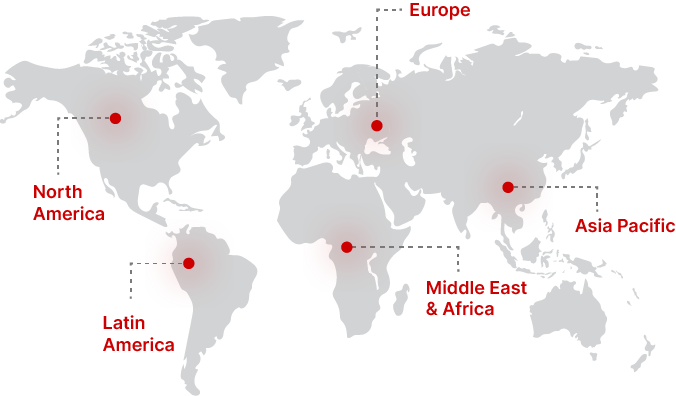 Regional Growth Insights
Download Free Sample
Key Players
Cycle Industry Limited
Qinghai Western Magnesium Co
Yingkou Renxiang Refractories Co
Haicheng Haiming Mining Co
Yingkou Kingnor Minerals Products Co
Haicheng City Zhonghao Magnesite Co
Haicheng Agricultural Group
Magnesite Clinkers Market Segmentations
Segmentation by Type
High Pure Magnesite Clinker
Refiring Magnesite Clinker
Segmentation by Application
National Defense
Medical
Chemical
Furniture
Architecture
Frequently Asked Questions