Market Overview
According to Reed Intelligence the Marinated Salmon Market Size will approximately grow at a CAGR of 3.7% during the forecast period.
Marinated salmon, also known as salmon prepared through the process of marination, involves the application of a diverse range of herbs, spices, oils, acids, and occasionally sweet ingredients. The process of marinating is designed to enhance the flavor and texture of salmon by facilitating the absorption of the marinade's components into the fish. According to research findings, it has been observed that marinating salmon can potentially enhance its flavor profile, resulting in a more intricate and nuanced taste.
Additionally, marination has been suggested to potentially contribute to improved tenderness, making the salmon easier to chew. The inclusion of acid in the marinade has the potential to enzymatic ally degrade certain proteins within the salmon, thereby imparting a tenderizing effect on the fish. The preserved salmon industry is experiencing significant expansion as a result of heightened demand from restaurants and culinary services. Furthermore, it is anticipated that the culinary sector will witness significant growth in the foreseeable future due to the escalating trend of globalization and the convergence of diverse culinary traditions.
Market Dynamics
Market Drivers
Demand from Restaurants and Various Food Services
Marinated salmon, owing to its widespread appeal, is a commonly featured dish among various dining establishments and culinary service providers. The observed trend indicates a positive correlation between the demand for prepared salmon and the proliferation of restaurants. Restaurants and other food-serving establishments are perpetually engaged in the pursuit of innovative strategies to distinguish their offerings and establish a unique position within the highly competitive Marinated Salmon Market.
Marinated salmon exhibits remarkable versatility as a culinary ingredient, lending itself seamlessly to a wide array of gastronomic applications. This delectable seafood delicacy can be seamlessly incorporated into salads, appetizers, main courses, and even sushi rolls, thereby enhancing the overall flavor profile and elevating the dining experience. The practice of marinating salmon has gained widespread usage across various culinary traditions worldwide, owing to the increasing popularity of global gastronomy. Various delectable culinary creations, such as sushi rolls, ceviche, poke bowls, and Mediterranean-inspired platters, feature salmon that has undergone the process of marination.
Increasing Awareness about the Health Benefits of Salmon and Incorporation in Daily Diet
According to Marinated Salmon Market analysis, it has been observed that marinated salmon pairs harmoniously with low-carb, paleo, and ketogenic diets. Individuals who adhere to stringent dietary guidelines find it imperative to incorporate this particular food item into their regimen, owing to its significant nutritional value and versatile nature. Marinated salmon exhibits a rich composition of vital nutrients, prominently featuring omega-3 fatty acids.
These particular compounds have garnered attention for their potential to enhance cardiovascular well-being, augment cognitive capabilities, and mitigate inflammatory processes. Individuals with a vested interest in maintaining optimal health and displaying a preference for consuming meals abundant in essential nutrients will undoubtedly find great satisfaction in the nutritional profile of this particular offering.
Salmon is highly sought after by individuals seeking to augment their protein intake for the purpose of preserving muscle health, weight management, and overall well-being. This is primarily attributed to its exceptional profile as a reliable source of high-quality protein. Research suggests that the consumption of protein-rich foods, such as salmon, has been associated with increased feelings of satiety and fullness.
Salmon, a commonly consumed food item, is often favored by individuals seeking weight management or appetite control due to its prepared state. The surge in the pickled salmon market can be attributed to the growing emphasis on individuals' health consciousness and their inclination towards adhering to specialized dietary patterns. Salmon is widely regarded as a highly nutritious choice that complements a variety of dietary preferences, making it an excellent selection for individuals seeking to consume well-balanced and informed meals.
Market Restraints
The Allergen Factor and Competition from Fresh Salmon with Other Protein Alternatives
Fish allergies are a common occurrence, with a significant number of individuals experiencing adverse reactions to this particular allergen. It is worth noting that certain individuals may possess allergies or sensitivities to the various constituents found in marinated fish preparations. As a result of this, individuals with dietary restrictions may find it less appealing. Chicken, red meat, plant-based diets, and a diverse range of fish species are recognized as significant sources of dietary protein for individuals.
The emergence of these alternative options is exerting considerable pressure on the Marinated Salmon Market, thereby potentially impeding its growth prospects. The marination process of salmon can indeed be straightforward, although it is worth noting that certain consumers may exhibit a preference for the consumption of fresh fish. In order to exert greater influence over the preparation process, individuals may opt for uncooked salmon.
Market Opportunities
Globalization and E-commerce are Increasing this Market Growth
The phenomenon of globalization has facilitated the exchange of cuisine among individuals from diverse cultural backgrounds. The versatility of marinated salmon allows for a broader appeal among individuals with diverse palates, as it can be adapted to suit a wide range of ethnic culinary traditions. Marinated salmon offers a versatile canvas for culinary exploration, as it can be skilfully paired with an extensive array of flavors and spices. This attribute renders it an excellent candidate for fusion recipes, which harmoniously amalgamate ingredients from diverse cooking techniques.
This proposition may hold significant appeal for individuals who derive pleasure from partaking in distinctive and unconventional culinary encounters. The growing trend among travellers to seek out and partake in food tourism is indicative of a desire to immerse oneself in authentic culinary experiences. Salmon marinade recipes that accentuate distinctive regional flavors possess the inherent capacity to evolve into indigenous culinary specialties, thereby attracting tourists with a keen interest in experiencing the local gastronomy.
The advent of the internet has revolutionized the way businesses engage with their customer base, enabling them to establish a global presence through the establishment of web-based platforms. Individuals seeking to broaden their culinary horizons and embark on a gastronomic adventure can readily acquire an assortment of delectable offerings crafted from marinated salmon, courtesy of an extensive network of vendors spanning the globe.
Market Scope
Report Metric
Details
Market Size by 2031
USD XX Million/Billion
Market Size in 2023
USD XX Million/Billion
Market Size in 2022
USD XX Million/Billion
Historical Data
2019-2021
Base Year
2022
Forecast Period
2023-2031
Report Coverage
Revenue Forecast, Competitive Landscape, Growth Factors, Environment & Regulatory Landscape and Trends
Segments Covered

Segment by Type

Hot-Marinated
Cold-Marinated

Segment by Application

Food Service Sector
Retail Sector

Geographies Covered

North America
Europe
APAC
Middle East and Africa
LATAM

Companies Profiles

Marine Harvest
Labeyrie
Norvelita
Young's Seafood
Meralliance
Suempol
Delpeyrat
UBAGO GROUP MARE, S.L
TSIALIOS
Multiexport Foods
Grieg Seafood
Acme
Martiko
Gottfried Friedrichs
Segmental Analysis
Segment by Type
Salmon that has been marinated in a delectable sauce and served on a hot grill is referred to as "hot-marinated fish." This technique involves coating the salmon with sauce before grilling, baking, pan-searing, or otherwise cooking it with direct heat. Heat helps the flavors of the marinade penetrate the salmon as well as cooking it. While retaining the fish's natural suppleness, hot-marinated salmon frequently develops a rich, delectable, and somewhat caramelized layer on the outside. People who enjoy the contrast between the soft, juicy inside and the charred exterior of salmon frequently choose this dish.
Salmon is cold-marinated when it is placed in a delectable combination without being exposed to heat. Instead of immediately cooking the salmon, the marinade's tastes are allowed to meld with it over time, usually in the refrigerator. Cold-marinated salmon is frequently consumed raw or semi-cured, such as in gravlax or ceviche. By using this technique, the flesh becomes smoother and is more able to absorb the sauce's aromas. People enjoy salmon that has been cold-marinated because it allows them to taste the marinade's tangy, fresh flavor without cooking the fish or altering its natural form.
Segment by Application
In the Food Service Sector, businesses and places make and serve food to people outside of their homes. There are restaurants, bars, hotels, catering services, and other places to eat. In terms of the marinated salmon market, the Food Service Sector is made up of businesses that use marinated salmon to make a range of dishes for their customers. Marinated salmon can be found on restaurant plates as an appetizer, main dish, sushi roll, salad, and more. The Food Service Sector lets cooks make unique and different meals to suit different tastes. This shows how versatile marinated salmon can be.
The sale of consumer things for personal use is part of the Retail Sector. In the marinated salmon market, the Retail Sector is made up of companies that sell pre-packaged marinated salmon products that customers can buy and cook at home. You can buy these things at food stores, supermarkets, fish markets, and online shops. Retail preserved salmon is a good choice for people who want to make dinner quickly. They can have both hot-marinated and cold-marinated options, so customers can choose based on their tastes and what they want to use the meat for.
Regional Analysis
North America (USA and Canada)
The preserved salmon industry in North America, with a particular focus on the United States and Canada, is currently witnessing robust growth. The popularity of marinated salmon in the region can be attributed to several factors. Firstly, the region has a strong seafood eating tradition, which has fostered a culture of appreciating and consuming various types of fish. Additionally, there is a growing awareness among the population about the health advantages associated with consuming salmon, which has further contributed to its popularity. Lastly, the region's diversified cuisine scene, with its fusion of different culinary influences, has provided a platform for the incorporation of marinated salmon into various dishes, making it a sought-after choice among consumers. In order to meet the demands of their clientele in terms of convenience and quality, a wide range of marinated salmon options are offered by restaurants, caterers, and retail establishments alike. The increasing emphasis on health consciousness among North American consumers has led to a notable surge in the demand for marinated fish that is rich in essential nutrients. This growing trend has paved the way for the introduction of a diverse range of flavors and packaging alternatives to cater to evolving consumer preferences.
Europe (Germany, the U.K., France, Russia, Italy, Rest of Europe)
Fish is regarded with esteem in Europe, where there has been a long history of wonderful cuisine. The availability of marinated salmon across the continent is influenced by the renowned reputation of Norway and Scotland in producing salmon of exceptional quality. In the Europe, Marinated Salmon Market demand is being driven by a blend of traditional culinary practices and innovative gastronomic creations. This unique amalgamation of age-old recipes and contemporary mixed dishes has contributed to the growth and popularity of marinated salmon products. The nutritional composition of salmon that has been marinated complements the prevailing inclination towards health consciousness and the growing consumer preference for nutrient-dense meals. Furthermore, the potential growth of the marinated salmon market in Europe could be further facilitated by factors such as tourism and other foreign influences.
Asia-Pacific (China, Japan, South Korea, India, Southeast Asia, Rest of Asia-Pacific)
The term "marinated" refers to a culinary technique in which food is soaked or immersed in a seasoned the consumption of salmon in the Asia-Pacific region has been experiencing a notable upward trend in recent years. The consumption of raw or minimally cooked fish is a common practice, with salmon being a particularly versatile option due to its ability to be marinated, resulting in enhanced flavors and aromas. The consumption of marinated salmon has witnessed a significant rise in recent years, primarily driven by the growing popularity of sushi in Japan, grilled fish in South Korea, and the prevalence of a seafood-rich diet in Southeast Asian nations. Marinated salmon presents itself as a convenient and nutritious alternative for individuals undergoing significant life changes or residing in urban areas. The Asia-Pacific Marinated Salmon Market is experiencing notable growth due to a convergence of traditional palates and extensive exploration of global gastronomic trends.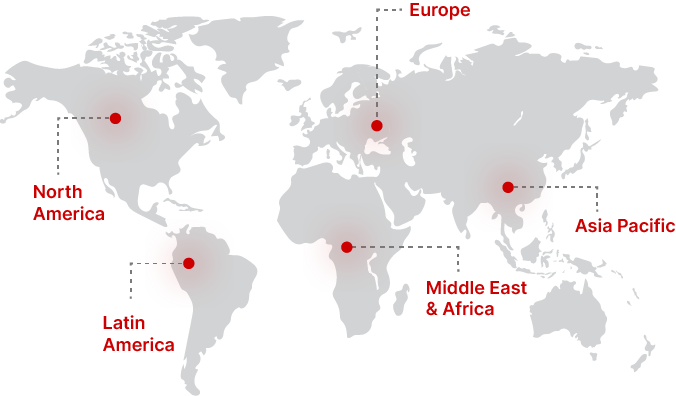 Regional Growth Insights
Download Free Sample
Key Players
Marine Harvest
Labeyrie
Norvelita
Young's Seafood
Meralliance
Suempol
Delpeyrat
TSIALIOS
Multiexport Foods
Grieg Seafood
Acme
Martiko
Gottfried Friedrichs
Marinated Salmon Market Segmentations
Segment by Type
Hot-Marinated
Cold-Marinated
Segment by Application
Food Service Sector
Retail Sector
Frequently Asked Questions