Market Overview
The Global Maternal Infant Care Equipment Market Size is slated to grow substantially at a CAGR of approximately 6.46% during forecast period.
Maternal infant care equipment refers to a range of medical devices, tools, and equipment used to support the care of pregnant women and newborn infants. This equipment are designed to monitor vital signs, provide medical interventions, and ensure the safety and well-being of both mother and baby during pregnancy, childbirth, and the postnatal period. Here are some commonly used maternal infant care equipment.
Neonatal Ventilators: Neonatal ventilators are breathing machines made especially for babies who have trouble breathing on their own. They help the baby's body by giving it oxygen and controlling the amount and flow of air that goes into the baby's lungs.
Infant Warmers: Infant warming devices are items that are used to keep a baby's body temperature level right after birth. They keep babies warm and may have extra features like heat control, humidity control, and radiating heat to keep babies from getting too cold and to improve their health.
Baby Weighing Scales: Newborn babies' weights are measured with baby scales. They are very important for keeping track of the baby's growth, figuring out how well he or she is eating, and making sure the baby is developing properly.
This market includes a wide range of products made to help mothers and infants stay healthy and happy. Over the years, the market for Maternal infant Care Equipment has been continuously expanding due to a number of factors, including rising healthcare costs, improved medical technology, and more public awareness of maternal and infant health. The rise in preterm births and the demand for specialist care for premature infants have also helped in the development of this market.
Market Dynamics
Market Drivers
Increasing Costs for Maternal and Newborn Healthcare
Governments and the private sector are increasing their spending on healthcare for mothers and babies. This additional investment is intended to improve healthcare by upgrading hospitals and clinics, ensuring that everyone has access to quality treatment, and adopting modern technology for mothers and newborns. Because there is a larger need for these equipment and technologies, investments in healthcare infrastructure help the market for maternal infant care equipment develop. More money for healthcare means more hospitals and clinics have access to the equipment they need to adequately care for mothers and infants.
Market Restraints
Lack of Skilled Healthcare Professionals
The proper use of maternal baby care tools relies on having medical workers who know how to use these devices and understand the results. But in some places, there aren't enough doctors and nurses who know how to use this equipment. Because there are not enough qualified people, it can be hard for hospitals and clinics to fully adopt and use maternal and baby care equipment. Without the right knowledge, the equipment might not be used to its full potential. This could make it harder to give mothers and kids the best care possible. It's important to address this problem by putting money into training programs and getting more people into the healthcare field.
Market Opportunities
Home Health Care with Remote Monitoring
People are getting health care services at home on a growing basis instead of going to the hospital. This includes pregnant women and newborn babies. This trend makes it possible for tools used to care for mothers and babies to be used at home. In this market, it is possible for equipment that is portable, simple to use, and capable of connecting to online tracking systems . For example, gadgets that can check on the health of pregnant women or newborn babies from home and send the information to medical professionals can be very helpful. This lets families stay in touch with their doctors while getting treatment in the comfort of their own homes.
Market Scope
Report Metric
Details
Market Size by 2031
USD XX Million/Billion
Market Size in 2023
USD XX Million/Billion
Market Size in 2022
USD XX Million/Billion
Historical Data
2019-2021
Base Year
2022
Forecast Period
2023-2031
Report Coverage
Revenue Forecast, Competitive Landscape, Growth Factors, Environment & Regulatory Landscape and Trends
Segments Covered

Segment by Type

Thermoregulation Devices
Phototherapy Devices
Neonatal Monitoring Systems
Respiratory Assistance Devices

Segment by Application

Hospitals
Pediatric and Neonatal Clinics

Geographies Covered

North America
Europe
APAC
Middle East and Africa
LATAM

Companies Profiles

GE Healthcare
Natus Medical
Advanced Instrumentations
Atom Medical
Phoenix Medical
JW Medical
DAVID
Fanem
Dison
Mediprema
Cobams
Weyer
Medicor
Draeger
Medtronic
Lowenstein
Vyaire Medical
Acutronic
Hamilton Medical
Siemens Healthcare
Philips Healthcare
Analogic Corporation
BD
Fisher & Paykel
Spacelabs Healthcare
ArjoHuntleigh
Neoventa Medical
Fujifilm SonoSite
Edan Instruments
Ibis Medical
Segmental Analysis
Segment by Type
Thermoregulation devices are used to maintain and control a neonatal infant's body temperature. this devices includes devices such as incubators, radiant warmers, and heated mattresses. They provide a temperature-controlled environment to protect neonates from hypothermia and hyperthermia, ensuring optimal temperature regulation for their health.
Phototherapy devices are used to treat neonate jaundice, a common condition. These devices typically radiate blue or green light to break down bilirubin in a baby's body. Phototherapy can be delivered through phototherapy beds, blankets, or overhead lighting, aiding in reducing bilirubin levels and preventing complications associated with jaundice.
Neonatal Monitoring Systems
Neonatal surveillance systems were developed to monitor newborns' vital signs and parameters continuously. Typically, these systems include heart rate, oxygen saturation, respiratory rate, and blood pressure monitors. They provide healthcare providers with real-time data, allowing them to evaluate the baby's health and detect any abnormalities or symptoms of distress.
Respiratory Assistance Devices
Respiratory assistance devices are used to support and facilitate the respiration of neonates with respiratory difficulties or who cannot adequately breathe on their own. These devices include ventilators, appliances that provide continuous positive airway pressure (CPAP), and high-flow nasal cannula systems. They give oxygen or a mixture of oxygen and air to assist in stabilizing the infant's respiration and ensuring adequate oxygenation.
Segment by Application
The maternity and newborn care equipment market has a significant presence in the hospital sector. These establishments offer full medical treatment, beginning with prenatal care and continuing through delivery and postnatal care for the newborns. Hospitals make considerable use of maternal and infant care equipment, such as fetal monitors, incubators, neonatal ventilators, and infusion pumps, in order to monitor the health of pregnant women, assist in the process of labor and delivery, and offer specialized care for babies.
Pediatric and Neonatal Clinics
Pediatric and neonatal clinics provide specialized medical care services for infants and children. These clinics provide ambulatory care, routine examinations, immunizations, and specialized care for premature infants and infants with specific health conditions. In these clinics, maternal infant care equipment may include diagnostic devices, infant warmers, phototherapy units, and breast pumps for breastfeeding support.
Regional Analysis
North America
North America is a region known for its advanced healthcare technologies and innovative solutions. This includes the development of high-tech maternal and neonatal care equipment. Advanced fetal monitors, neonatal ventilators, and remote monitoring devices are among the most advanced devices being produced in this region. The presence of leading medical device manufacturers, research institutions, and healthcare providers drives this growth. These organizations collaborate to push technological boundaries, resulting in enhanced maternal and infant care equipment. This technological advancement is a key growth driver for the market because it provides more effective and efficient solutions for healthcare professionals as well as improved outcomes for mothers and infants.
Europe
In Europe, governments place a strong emphasis on the health of mothers and infants. They support and implement various initiatives to improve healthcare services in this area. This includes investments in healthcare infrastructure, healthcare workforce development, and the purchase of advanced equipment for maternal and infant care. Government support is essential to the expansion of the market for maternal-infant care equipment. It encourages various stakeholders, such as healthcare providers and manufacturers, to collaborate in order to address the healthcare requirements of mothers and infants. This support ensures that sufficient resources and technologies are available to provide mothers and infants with high-quality care.
Asia Pacific
In the Asia Pacific, different cultures and social norms influence how mothers and infants are cared for. Healthcare practices can vary greatly based on these factors. To meet the specific needs of the region, there is a demand for maternal infant care equipment that aligns with cultural preferences and traditions. Manufacturers can create equipment that respects these cultural aspects and is adapted to local practices. By doing so, they can better cater to the diverse healthcare requirements in the region, ensuring that mothers and infants receive care that is sensitive and appropriate to their cultural backgrounds. This approach fosters better healthcare outcomes and improves overall maternal and infant well-being.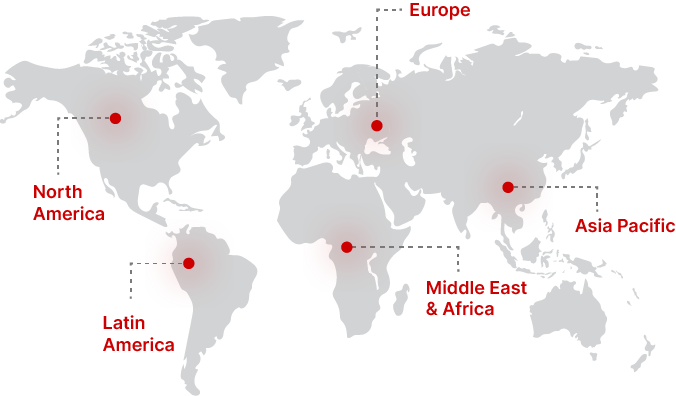 Regional Growth Insights
Download Free Sample
Key Players
Natus Medical
Advanced Instrumentations
Atom Medical
Phoenix Medical
JW Medical
DAVID
Fanem
Dison
Mediprema
Cobams
Weyer
Medicor
Draeger
Medtronic
Lowenstein
Vyaire Medical
Acutronic
Hamilton Medical
Siemens Healthcare
Philips Healthcare
Analogic Corporation
BD
Fisher & Paykel
Spacelabs Healthcare
ArjoHuntleigh
Neoventa Medical
Fujifilm SonoSite
Edan Instruments
Ibis Medical
Recent Developments
Mar 28, 2022, Philips Healthcare, a company in health technology, recently showcased its advanced AI-powered imaging solutions at a medical conference in India. The company introduced the MR 5300 imaging system, which uses artificial intelligence to automate complex tasks and improve efficiency in healthcare. They also highlighted other advanced technologies like CT scanners, ultrasound systems, and digital X-ray machines. These solutions aim to help doctors make accurate diagnoses and provide better care to patients. Philips' goal is to revolutionize radiology by using AI and simplified workflows to improve performance and empower clinicians. They showcased their innovative products and emphasized their commitment to enhancing healthcare outcomes while reducing costs.
Maternal Infant Care Equipment Market Segmentations
Segment by Type
Thermoregulation Devices
Phototherapy Devices
Neonatal Monitoring Systems
Respiratory Assistance Devices
Segment by Application
Hospitals
Pediatric and Neonatal Clinics
Frequently Asked Questions