Market Overview
The Global Multi Fuel Stoves Market Size is expected to grow at a CAGR of approximately around 4.8% during the forecast period of 2023-2031.
A multi-fuel stove refers to a versatile heating appliance designed to accommodate the combustion of various solid fuels, including but not limited to wood and coal. The stove exhibits the capability to seamlessly transition between different fuel sources without necessitating any modifications to its design or construction. In order to effectively burn various types of fuel, individuals will require distinct equipment tailored to each specific fuel type. However, it is important to note that despite the need for diverse equipment, opting for this approach remains significantly more cost-effective compared to the alternative of installing separate appliances for each fuel-burning task. The heating devices in question are widely recognised within the industry as multi-fuel stoves, often abbreviated as MFS. The multi-fuel stove market is experiencing rapid growth during the forecast period, primarily driven by the increasing demand for energy-efficient products that offer affordability and portability.
Market Dynamics
Market Drivers
Increasing Demand For Energy Efficient Products
Multi-fuel stoves have gained significant recognition due to their notable energy efficiency and versatile fuel-burning capabilities. These stoves are designed to effectively burn a diverse range of fuels, encompassing wood, coal, peat, and pellets. In light of escalating energy costs and mounting environmental apprehensions, individuals are actively seeking alternative methods that offer both enhanced efficiency and cost-effectiveness for residential heating purposes. The increasing demand for multi-fuel stoves has emerged as a consequence. The growing awareness and adoption of green energy sources among individuals have positively impacted the multifuel stove market. There is a growing recognition among individuals of the potential environmental advantages and carbon footprint reduction associated with the utilization of sustainable fuels, such as wood pellets and other biofuels.
Increase In the Affordable With Portable Products and Consumer Preferences
Multi-fuel stoves have gained significant popularity among homeowners and outdoor enthusiasts alike due to their versatile functionality. These stoves are widely utilized in residential settings, offering individuals the convenience of utilizing various fuel sources for cooking and heating purposes. Additionally, multi-fuel stoves have become a favored choice for outdoor activities such as camping and hiking, as they provide users with the flexibility to utilize different types of fuel depending on their specific needs and availability. The growing prevalence of outdoor recreational pursuits has led to an escalating demand for versatile portable fire solutions capable of burning a diverse range of fuel sources. There is a growing trend among consumers to actively pursue flexible heating alternatives that offer the ability to seamlessly transition between various fuel sources based on factors such as cost and availability. In order to cater to the discerning preferences of consumers, it is advisable to explore the option of multi-fuel stoves, as these appliances possess the capability to effectively combust a diverse range of fuel sources.
Market Restraints
Increased Competition From Alternative Products With Fuel Prices and Availability Fluctuations
In the market for multi-fuel stoves, gas stoves, electric heaters, and heat pumps are prominent contenders vying for consumer attention and market share. The utilization of these alternative options is often characterized by enhanced practicality, streamlined operability, and improved cleanliness, thereby potentially hindering the widespread adoption of multi-fuel stoves. Multi-fuel stoves have been specifically engineered to accommodate a diverse range of fuel options, thereby providing users with the flexibility to burn various types of fuels. This feature is particularly advantageous as it allows individuals to utilize fuels that may otherwise be costly or challenging to procure. Due to the inherent volatility of fuel prices, certain individuals may exhibit hesitancy towards acquiring multi-fuel stoves, particularly if they harbour apprehensions regarding the long-term cost-efficiency associated with utilizing diverse fuel sources.
Market Opportunities
Integration With Technologies
The integration of smart technologies has the potential to enhance the appeal of multi-fuel stoves among individuals with a penchant for technological advancements. The integration of smart home device connectivity, remote control functionality, and customizable heating plans has the potential to significantly enhance the overall user experience, thereby driving sales growth. The exploration of collaborative opportunities with energy firms, particularly those with a strong focus on renewable energy sources, holds the potential to facilitate multifuel stove manufacturers in identifying and capitalizing on novel avenues for generating revenue. Partnerships have the potential to yield co-branding opportunities and facilitate inclusion in energy-saving packages.
Market Scope
Report Metric
Details
Market Size by 2031
USD XX Million/Billion
Market Size in 2023
USD XX Million/Billion
Market Size in 2022
USD XX Million/Billion
Historical Data
2019-2021
Base Year
2022
Forecast Period
2023-2031
Report Coverage
Revenue Forecast, Competitive Landscape, Growth Factors, Environment & Regulatory Landscape and Trends
Segments Covered

Segment by Type

Coal
Biofuels Fuel
Gas

Segment by Application

Commercial
Industrial

Geographies Covered

North America
Europe
APAC
Middle East and Africa
LATAM

Companies Profiles

Arada
Broseley Fires
Firebird Heating Solutions
CHARNWOOD
Firebelly Stoves
Max Blank
Chesneys
Plamen
Rika
Jøtul
Thorma Vyroba
Segmental Analysis
Segment by Type
A device that burns coal is a coal stove. Also capable of burning wood or oil. Instead of heating the entire house, they are typically used to heat specific rooms. They might employ subbituminous or bituminous rocks as fuel, such as anthracite. They may be used to cook, heat, boil water, and even create hot baths. They are superior to other types of stoves in many respects. One of the most energy-efficient products you can purchase right now are coal stoves that can burn both coal and wood.
An example of a multi-fuel stove is one that derives the majority of its power from wood or biofuels. Although many various materials can be used to make biofuels, wood and charcoal are the most popular. It is more economical and environmentally friendly because it offers the customer a selection of fuels.
Cooking appliances known as gas multi-fuel stoves are commonly referred to as gas burners or gas hobs. They can run on fuels including biofuel, ethanol, natural gas, and propane and can be used for a variety of purposes. The appliance heats the pot that is placed on top of it by converting natural gas into heat energy.
Segment by Application
Multi-fuel heaters are becoming more common in the commercial world as a result of their usefulness. Multi-fuel stoves allow you to cook continuously and provide cheap, clean energy. The primary function of these appliances is to heat, then cook, and in some cases, combine the two processes. In homes, hotels, schools, and other establishments, multifuel stoves are common. They can also be used to cook in restaurants.
In the corporate world, there are many possible applications for multifuel stoves. These stoves can be employed in a wide range of industries, including railroads, cement, steel, and power plants. There are several coal-fired multi-fuel stoves at thermal power plants where coal is the primary fuel source for generating electricity. Many employees in these facilities spend their working hours close to a heater that emits smoke and odours from burning coal. Therefore, it was necessary to build an effective stove with clean burn technology so that workers wouldn't breathe in dangerous pollutants while they were at work.
Regional Analysis
North America
Due to the upward trajectory of energy prices, certain regions are experiencing a decline in temperature, thereby generating heightened interest among individuals seeking environmentally-friendly heating alternatives. Consequently, the United States and Canada have emerged as substantial markets for multi fuel stoves. According to our analysis, it has been observed that regions in the United States characterized by colder climates, specifically the Northeast and Midwest, exhibit a higher demand for multifuel stoves. The Canadian provinces of Ontario, Quebec, and British Columbia have emerged as significant markets for multi-fuel stoves, primarily due to their favorable climatic conditions and strong focus on renewable energy sources. In certain regions, it is observed that governmental bodies have implemented energy-saving initiatives that encompass the provision of incentives and grants. These measures are strategically designed to promote the widespread adoption of multi-fuel stoves within the targeted communities.
Europe
The European market for multi-fuel stoves is characterized by its maturity and well-established nature. Several nations within Europe exhibit a significant demand for these stoves, indicating a strong market presence. Scandinavian nations, including Sweden, Norway, and Finland, have traditionally embraced the utilization of wood-burning stoves as a prevalent and environmentally conscious approach to residential heating. The increasing demand for multi-fuel stoves has been observed in the market. The increasing demand for efficient home heating solutions, coupled with the growing importance of sustainable energy sources, has led to a notable expansion of the multi-fuel stove market in the United Kingdom and Ireland. In regions characterized by colder climates, such as Germany and Austria, the market for multifuel stoves exhibits significant growth and demand.
Asia-Pacific
In recent years, there has been a noticeable upward trend in the demand for multifuel stoves within the Asia-Pacific region. This surge in demand has been particularly prominent in countries characterized by colder climates or regions that occasionally experience cold weather. The rising interest in multi-fuel stoves in Japan and South Korea can be attributed to the need for efficient and environmentally responsible heating solutions for small houses in these countries. The expansion of the industry in Australia and New Zealand can be attributed to the growing consumer preference for green fuels and the increasing demand for more efficient heating systems in colder regions.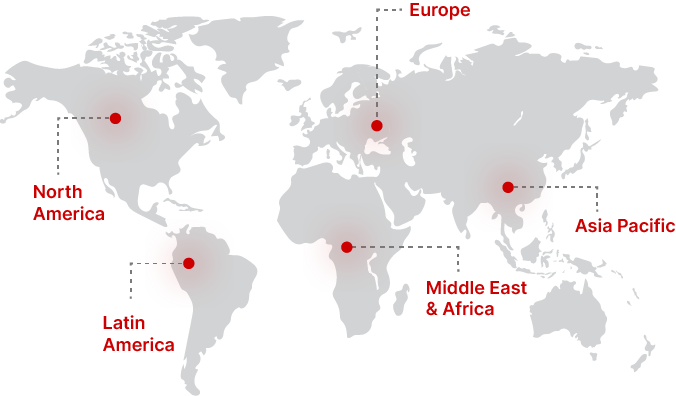 Regional Growth Insights
Download Free Sample
Key Players
Broseley Fires
Firebird Heating Solutions
CHARNWOOD
Firebelly Stoves
Max Blank
Chesneys
Plamen
Rika
Jøtul
Thorma Vyroba
Multi Fuel Stoves Market Segmentations
Segment by Type
Segment by Application
Frequently Asked Questions