Market Overview
According to Reed Intelligence the Global Multi-Room Wireless Speakers Market Size will approximately grow at a CAGR of 9.8% during the forecast period.
A multi-room speaker system is a collection of speakers that connect to the Wi-Fi network in your home and one another through an application. These speakers can play music in multiple rooms simultaneously.
A wireless speaker system consisting of multiple speakers connected may play audio in any room you want. A home theater would be an illustration of this. In contrast, a wireless multiroom system installs wireless speakers throughout the house. The living room, kitchen, bedrooms, and bathrooms can all be considered among them. When using these systems, you can usually play the same song on each speaker or choose separate tracks in each room, allowing several listeners to listen to different music simultaneously. The underlying technology for setting up speakers has become more user-friendly. However, there can still be some challenges when setting up your speakers, tying everything up, and getting your smart devices ready to handle everything. After connecting the system's basic elements, you are often free to install extra speakers wherever you want in the house, which is another important benefit of a wireless system.
Market Dynamics
Multi-Room Wireless Speakers Market Drivers
The Multi-Room Wireless Speaker Market Is Growing as Smart Homes Increase
Over the past five years, connected home services, devices, and solutions have increased. That's why service providers must jump on board with the growing trend of integrating people's digital and physical worlds. These high-tech dwellings connect all consumer electronics, entertainment hardware, and other high-tech devices into a unified system. The network in the house facilitates interaction between the many devices. Energy-saving requirements, the need for housing, and the increasing availability of various devices all contribute to the growing popularity of smart homes. Government initiatives that promote thrifty homes for better living also play a role in determining the level of interest. Speakers that don't require wiring tap into your home's network to play audio. This medium allows for the easy sharing of things like music and videos. The thriving domestic market has purposefully established its foothold in developed markets. Thus rapid expansion in developing countries is expected over the next few years.
The development of 5G's wireless communication continues unabated
The expansion of wireless communication due to the development of 5G is anticipated to fuel the multi-room wireless speaker market. Consumers can stream high-quality audio without interruption or delay across many devices and rooms because of 5G's increased speeds and decreased latency. Because of this, there will be a greater need for wireless speakers that can share information across a network.
Using wireless multi-room speakers, you can stream music from a single source to numerous rooms concurrently. As a result, there will be a higher demand for multi-room wireless speakers because the audio will be more engaging and seamless. Launching less expensive devices and the arrival of commercial 5G cellular networks are boosting market interest. This has stimulated the audio equipment industry to create cutting-edge speakers with built-in Al and wireless connectivity. The growing 5G networks in developing nations are also expected to propel the wireless speaker industry next year. More than fifty million 5G connections will be in use by 2025 across the Middle East and Africa, according to a report from the Global System for Mobile Communications (GSMA). These indicators point to the arrival of 5G being a key component in market expansion.
Multi-Room Wireless Speakers Market Restraints
Privacy Concerns May Slow Market Expansion
Factors including low connection strength, insufficient bandwidth, and other similar issues may hinder wireless speaker uptake. Privacy concerns are also likely to slow the expansion of the wireless speaker sector. Concern that smart speakers may eavesdrop on private conversations and that law enforcement may employ speakers as intrusive devices are additional security risks associated with wireless speakers. Since this may result in the disclosure of sensitive information, it will likely temporarily slow market growth.
Multi-Room Wireless Speakers Market Opportunities
A trend toward Smart homes and IoT devices.
Multiroom wireless speaker manufacturers can benefit from the growing popularity of smart homes and Internet of Things gadgets. Businesses can provide customers with a more connected and comfortable home experience by designing speakers with other smart devices, such as smart thermostats, lights, and security systems. Enhancing the smart home experience can be as simple as adding speakers that allow users to manage smart home devices with voice commands or as involved as creating bespoke routines that automate certain functions. Multiroom wireless speakers that allow for hands-free operation of smart home devices are another way businesses may capitalize on the rising popularity of voice assistants like Amazon Alexa and Google Assistant. This medium can enhance demand for smart home gadgets and related items by making them more widely available and user-friendly.
Market Scope
Report Metric
Details
Market Size by 2031
USD XX Million/Billion
Market Size in 2023
USD XX Million/Billion
Market Size in 2022
USD XX Million/Billion
Historical Data
2019-2021
Base Year
2022
Forecast Period
2023-2031
Report Coverage
Revenue Forecast, Competitive Landscape, Growth Factors, Environment & Regulatory Landscape and Trends
Segments Covered

Segment by Type

Built-in Smart Voice Assistant
No Smart Voice Assistant

Segment by Application

Home Use
Commercial Use

Geographies Covered

North America
Europe
APAC
Middle East and Africa
LATAM

Companies Profiles

Google
Apple
Sonos
Bose
Sony
Samsung
Denon
Harman
Yamaha
Bang & Olufsen
Panasonic
Devialet
Audio Pro
Pioneer
Bluesound
LG
Sennheiser
Naim Audio
Ultimate Ears
Terratec
Segmental Analysis
Segment by Type
Built-in Smart Voice Assistant
Users can control their music playing and other smart home devices without physically interacting by using speakers with built-in smart voice assistants such as Amazon Alexa, Google Assistant, or Apple Siri. Voice commands can also be used to get these speakers to perform additional functions such as answering inquiries, setting reminders, and carrying out various other operations. In recent years, there has been a rise in the popularity of integrating smart voice assistants into multi-room wireless speakers. This trend is likely because it gives users a more convenient and connected experience.
Speakers that do not have a smart voice assistant are intended to deliver high-quality sound and dependable performance despite the absence of the additional functionality provided by an integrated voice assistant. Consumers that place a higher value on sound quality and dependability than they do on smart capabilities may be interested in these speakers because they are typically more affordable than their smart counterparts.
Segment by Application
Multi-room wireless speakers designed in homes, apartments, and condominiums are called "home use." Homeowners and their families can expect high-quality sound and a hassle-free listening experience from these speakers. Features like voice control, wireless networking, and compatibility with music streaming services are becoming increasingly common in multi-room wireless speakers for home use.
Offices, restaurants, hotels, and stores are all examples of commercial locations that use multi-room wireless speakers. Background music, public announcements, and supplemental sound systems are common uses for multi-room wireless speakers in these areas. Commercial-grade speakers are built to last and come with convenient extras like weather resistance and the ability to save several sound configurations.
Regional Analysis
The Global Multi-Room Wireless Speakers Market is segmented by region as North America, Europe, Asia Pacific, Latin America, and Middle East and Africa.
North America
The global market for wireless speakers is likely to be led by North America. Regarding mobile broadband subscriber penetration and data usage, North America is a mature market. By 2027, the Smart Home market will have 111.80 million active households. Because of the presence of market players like Sonos Inc., Harman International Industries, Inc., and Amazon.com, Inc., the wireless speaker market in North America has grown. The high rate of technological adoption in the area and the region's strong preference for smart home technology are driving up demand for multi-room wireless speakers. Due to its high disposable wealth and sophisticated technological infrastructure, the United States is North America's largest market for multi-room wireless speakers.
Asia-Pacific
During the projection period, it is predicted that the market for wireless speakers in Asia and the Pacific will develop at an impressive rate. The Asia-Pacific smart home market will increasingly influence global smart home solutions' structure and consumer appeal, particularly in China. The effect of COVID-19 on the market and its subsequent recovery will worsen the coming pattern, which is already taking shape. In partnership with Xiaomi and Alibaba, China unveiled its Al-integrated smart speaker in 2017. Early in 2020, Samsung, a South Korean company, will introduce a Galaxy home speaker powered by its digital assistant Bixby. According to the statistics above, the speaker serves as a strategic control point for companies like Amazon, Google, and Apple to establish their market value in the area.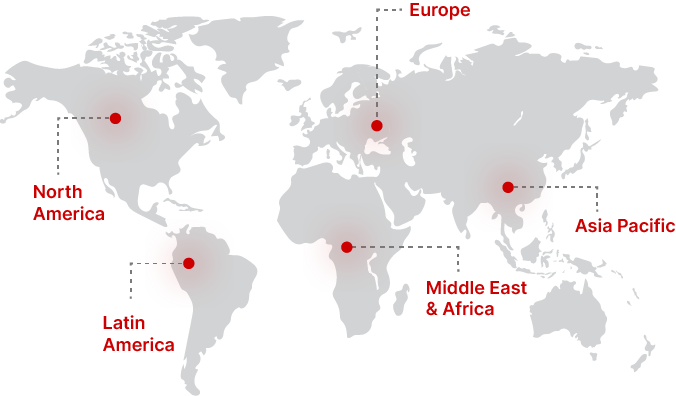 Regional Growth Insights
Download Free Sample
Key Players
Google
Apple
Bose
Sony
Samsung
Denon
Harman
Yamaha
Bang & Olufsen
Panasonic
Devialet
Audio Pro
Pioneer
Bluesound
LG
Sennheiser
Naim Audio
Ultimate Ears
Terratec
Multi-Room Wireless Speakers Market Segmentations
Segment by Type
Built-in Smart Voice Assistant
No Smart Voice Assistant
Segment by Application
Frequently Asked Questions