Market Overview
The Global Offshore Wind Solutions Market Size is projected to register a CAGR of approximately 12.1% during the forecast period 2023-2031.
The increasing need for clean and renewable energy sources on a global scale is one of the key market factors. Offshore wind power offers a lot of advantages in terms of energy production, reduced carbon emissions, and resource accessibility. Governments and politicians from all over the world are encouraging the development of offshore wind projects and fostering the market's expansion via beneficial regulations, incentives, and financial frameworks.
Offshore Wind Solutions are becoming more reliable and efficient as a result of technological advancements. Innovations in turbine design, such as larger capacity and floating wind platforms, are expanding the possibilities for offshore wind farms in deeper waters and more challenging offshore environments. Additionally, improvements in foundation designs, subsea cabling, and remote monitoring technologies promote improved operating efficiency and performance.
Market Dynamics
Market Drivers
Government Support and Incentives
Governments all over the world are pushing offshore wind projects by passing advantageous laws, developing favourable financing models, and providing incentives. By fostering a favorable market environment for offshore wind technology, this in turn drives investment.
Technological Advancements
As a consequence of advancements in wind turbine technology, including larger turbine capacity, floating wind turbines, and improved foundation designs, the potential for offshore wind energy has expanded. The effectiveness and viability of offshore wind farms are improved by these technical advancements, which also increase demand for similar solutions.
Market Restraints
Complex legal frameworks, such as those that govern stakeholder involvement, environmental studies, and licensing, must be negotiated in order to build offshore wind farms. Given that they might cause project delays and increased project costs, these regulatory barriers would prohibit the industry from expanding.
Numerous technical challenges, including adverse weather, unfavorable bottom conditions, and transmission issues, must be overcome for offshore wind installations. Strong and targeted solutions are required for these issues, which have the potential to threaten the reliability, safety, and performance of the wind farm.
Market Opportunities
More offshore wind power options now exist thanks to ongoing R&D projects. Businesses now have the chance to develop and commercialize cutting-edge solutions thanks to developments in subsea cabling, floating offshore wind platforms, turbine design, and remote monitoring systems.
Project planners, tech providers, and service providers may work together to establish joint venture and partnership opportunities. These collaborations enable the sharing of assets, liabilities, and expertise, accelerating the development of comprehensive offshore wind solutions market growth.
Market Scope
Report Metric
Details
Market Size by 2031
USD XX Million/Billion
Market Size in 2023
USD XX Million/Billion
Market Size in 2022
USD XX Million/Billion
Historical Data
2019-2021
Base Year
2022
Forecast Period
2023-2031
Report Coverage
Revenue Forecast, Competitive Landscape, Growth Factors, Environment & Regulatory Landscape and Trends
Segments Covered

Segmentation by Type

Development Research
Project Construction

Segmentation by Application

Commercial
Demonstration

Geographies Covered

North America
Europe
APAC
Middle East and Africa
LATAM

Companies Profiles

Royal Boskalis Westminster NV
Kvaerner
Windpal
Wind Minds
A2Sea A / S
Nicon Industries A / S
KNUD E. HANSE
BPD Zenith Ltd
ØrstedA/ S.
Siemens
MHI Vestas
Senvion
Adwen
BARD
Siemens(Gamesa)
Hitachi
Sinovel
Shanghai Electric
Envision
Goldwind
Segmental Analysis
Segmentation By Type
Such research is carried out quite early on in the development of offshore wind farms. Finding viable places for offshore wind farms requires investigation, feasibility studies, and environmental evaluations. Environmental impact assessments, legal requirements, wind resource estimations, seabed conditions, and other factors are the main focus areas of development studies. In order to evaluate the potential and viability of offshore wind projects and provide the groundwork for project execution in the future, this area of Offshore Wind Solutions requires doing research and collecting data.
At this critical stage of the project's development, wind turbines, foundations, subsea cables, and other infrastructure components are actually installed. This category includes activities related to the offshore wind farm's engineering, procurement, and construction (EPC). The term "project construction" refers to activities like setting up substations, connecting to the grid, and constructing turbines. To guarantee the timely and effective completion of the offshore wind project, project management, logistics, and the engagement of multiple stakeholders are also necessary.
Segmentation By Application
Offshore wind farms built for the purpose of producing power for a profit are referred to as "commercial use" of the technology. Utility corporations, independent power producers, or consortiums often take on these projects to provide the grid with electricity and fulfill the energy requirements of homes and commercial structures. Planning, development, construction, continuous operation, and maintenance must all be considered when developing Offshore Wind Solutions for commercial usage.
Technical testbeds and pilot programs often use smaller offshore wind turbines. These initiatives seek to demonstrate the efficiency and performance of certain technologies, creative layouts, or cutting-edge elements in the production of offshore wind energy. Offshore wind technology's efficacy, reliability, and durability are shown in real-world applications. They assist the development and use of offshore wind solutions market demand in the future via technological advancement, information exchange, and industrial cooperation.
Regional Analysis
The Global Offshore Wind Solutions Market is segmented by region as North America, Europe, Asia Pacific, Latin America, and Middle East and Africa.
Europe
Europe has been at the forefront of the development of offshore wind projects and is an important market for Offshore Wind Solutions. By making large investments in offshore wind farms, nations like the United Kingdom, Germany, and Denmark have helped to create a favorable market climate. The region benefits from a supportive legislative climate, government financial incentives, and established supply networks for offshore wind technologies. Europe's continuous support for renewable energy and goals for decarbonization are driving the market for integrated Offshore Wind Solutions.
Asia Pacific
The Asia Pacific region is quickly developing into a significant market for offshore wind solutions due to increased energy demand and a desire to reduce reliance on fossil fuels. Countries like China, Taiwan, Japan, and South Korea are investing a lot of money in offshore wind projects to meet their renewable energy ambitions. Manufacturing turbines, providing installation and maintenance services, and creating grid infrastructure are just a few of the possibilities available to businesses in the region that provide Offshore Wind Solutions. The economic potential of Asia Pacific is influenced by a number of factors, including technological development, open financial systems, and pro-growth government policies.
North America
North American offshore wind energy generation has unrealized potential, as do the associated solutions. Along the US Atlantic coast, offshore wind farm construction is progressing pretty well. Since several states have ambitious plans for offshore wind, most notably Massachusetts, New York, and New Jersey, the business has promise. The region's growing focus on sustainable energy and job creation has stimulated investments in offshore wind solutions, including the development of offshore infrastructure, support services, and manufacturing facilities for turbines.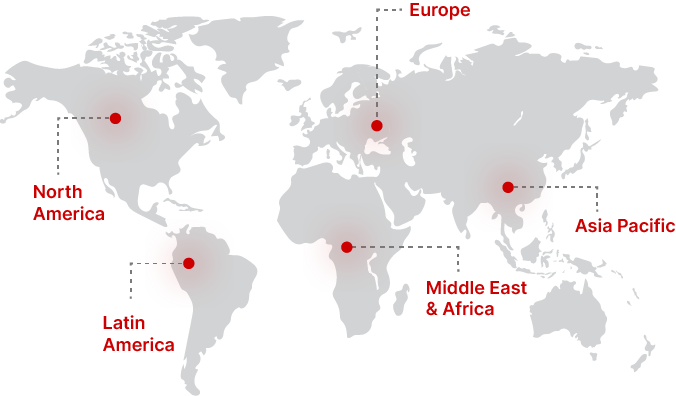 Regional Growth Insights
Download Free Sample
Key Players
Royal Boskalis Westminster NV
Kvaerner
Wind Minds
A2Sea A / S
Nicon Industries A / S
KNUD E. HANSE
BPD Zenith Ltd
ØrstedA/ S.
Siemens
MHI Vestas
Senvion
Adwen
BARD
Siemens(Gamesa)
Hitachi
Sinovel
Shanghai Electric
Envision
Goldwind
Recent Developments
Digitalization and Remote Monitoring: Offshore wind farm operations may be improved, maintained in advance, and monitored in real time by integrating digital technologies like the Internet of Things (IoT), artificial intelligence (AI), and remote monitoring systems. As a result, downtime is reduced and operational effectiveness is raised.
Offshore Wind Solutions Market Segmentations
Segmentation by Type
Development Research
Project Construction
Segmentation by Application
Frequently Asked Questions