Market Overview
From 2023 to 2031, the Pharmaceutical Contract Research Organisation Market is estimated to develop at an 11.6% CAGR during the forecast period.
A contract research organization is a company that assists sponsor companies in managing complex clinical research and trial responsibilities, clinical development and commercialization of new products, and drug discovery, primarily in pharmaceutical industries. These businesses provide clinical trial management, preclinical research, clinical research, commercialization, and pharmacovigilance, among other research services.
The rising adoption of new technology for efficient R&D outcomes and rising outsourcing tendencies in the clinical trials business have significantly impacted global Pharmaceutical Contract Research Organization Market Growth. The major change from manual/paper-based record keeping to digital data capturing technologies is significantly changing and accelerating market growth. Also, introducing COVID-19 has significantly increased the use of digital resources in clinical trials, improving outcomes.
Market Dynamics
Market Driver
Pharmaceutical Companies are increasing their R&D outsourcing
Pharmaceutical companies are rapidly outsourcing their R&D efforts to CROs to decrease costs, increase operational efficiency, and access specialized expertise. Outsourcing allows organizations to harness the talents and infrastructure of CROs, allowing them to focus on their core competencies, such as drug research and marketing. By collaborating with CROs, pharmaceutical companies can shorten drug development timeframes and access a global network of clinical trial locations and patient populations.
Increasing Demand for Biopharmaceuticals
The growing demand for biopharmaceuticals, such as biologics, gene therapies, and personalized medications, is driving the expansion of the Pharmaceutical Contract Research Organization Market Share. Biopharmaceuticals require particular expertise and infrastructure for development and manufacturing, which CROs may provide. CROs with expertise in biologics development, cell and gene therapy, and biomarker research are in great demand as pharmaceutical corporations seek to outsource these difficult and highly specialized services.
Market Restraint
Regulatory and Compliance Issues
The Pharmaceutical CRO industry confronts regulatory and compliance issues that might be a hindrance. Clinical trials and drug development processes are highly controlled, with regulatory authorities such as the FDA (Food and Drug Administration) and the EMA (European Medicines Agency) establishing tight criteria and regulations. To safeguard the integrity of clinical trial data and ensure patient safety, CROs must ensure compliance with these requirements. Meeting regulatory requirements can be complicated and time-consuming, necessitating investments in robust quality systems, processes, and training by CROs.
Market Opportunity
The Emergence of Virtual and Decentralized Clinical Trials
The emergence of virtual and decentralized clinical trials creates an opportunity for the Pharmaceutical CRO business. Virtual trials use digital technologies and remote monitoring to perform clinical research, minimizing physical site visit requirements and boosting patient comfort. Decentralized studies allow patients to participate from the comfort of their homes, decreasing travel strain and improving patient recruitment and retention. CROs that can provide experience in virtual and decentralized trial models, as well as superior data management and remote monitoring capabilities, are well-positioned to capitalize on this opportunity and meet the increasing needs of pharmaceutical companies.
Market Scope
Report Metric
Details
Market Size by 2031
USD XX Million/Billion
Market Size in 2023
USD XX Million/Billion
Market Size in 2022
USD XX Million/Billion
Historical Data
2019-2021
Base Year
2022
Forecast Period
2023-2031
Report Coverage
Revenue Forecast, Competitive Landscape, Growth Factors, Environment & Regulatory Landscape and Trends
Segments Covered

Segment By Type

Active Pharmaceutical Ingredient
Finished Dosage Formulation

Segment By Application

Pharmaceutical and Biopharmaceutical Companies
Medical Device Companies
Academic Institutes

Geographies Covered

North America
Europe
APAC
Middle East and Africa
LATAM

Companies Profiles

IQVIA
Syneos Health
Quintiles
PPD
Parexel
ICON
PRA Health Sciences
InVentiv
INC Research Holdings
CRL
Wuxi AppTec
Charles River
Envigo
Medpace Holdings
SGS
PSI CRO
Axcent Advanced Analytics
BIO Agile Therapeutics
Firma Clinical Research
Acculab Lifesciences
Azelix
CTSERV
PEPGRA
Segmental Analysis
Segment By Type
Active Pharmaceutical Ingredient (API)
The organization may be active in API development and manufacture in the context of a Pharmaceutical CRO. This comprises API research, synthesis, purification, and analytical testing to assure purity, potency, and safety. CROs may also work on process improvement, formulation development, and API stability research.
Finished Dosage Formulation (FDF)
Activities linked to FDF in the context of a Pharmaceutical CRO may include formulation development, which includes selecting appropriate excipients, optimizing drug delivery systems, and verifying the stability and compatibility of the API and other constituents. CROs may also execute different analytical and bioanalytical studies to assess the quality, safety, and efficacy of the FDF, as well as final product manufacture, packaging, and labeling.
Segment By Application
Pharmaceutical & Biopharmaceutical Companies
Pharmaceutical and biopharmaceutical businesses frequently work with CROs to outsource various portions of their R&D efforts. CROs have the skills and facilities to undertake preclinical investigations on possible medication candidates, such as in vitro and animal testing. They also perform clinical studies on human patients to evaluate investigational medications or therapies' safety, dosage, effectiveness, and side effects. CROs assist in the management and execution of these trials, guaranteeing regulatory compliance and collecting valid data. They may also help with data analysis, medical writing, and regulatory filings.
CROs also help medical device businesses design and manufacture a variety of healthcare gadgets, tools, and technology. Clinical research organizations (CROs) can help design and implement clinical studies to evaluate the safety and performance of medical devices. They assist in patient recruitment, research progress monitoring, and data collection and analysis to support regulatory submissions. CROs may also give experience in medical device post-market surveillance and monitoring to assure continued safety and effectiveness.
Academic institutes and research groups frequently work with CROs to help with research projects. CROs can provide access to specialized facilities, equipment, and knowledge that may not be easily available within university institutions. They can help with study design, protocol preparation, data management, and statistical analysis. CROs also play an important role in assuring ethical and regulatory compliance, assisting with grant applications, and publishing research findings.
Regional Analysis
North America (United States, Canada, and Mexico)
North America, particularly the United States, has historically been the greatest market for CRO services. It is home to numerous renowned pharmaceutical and biotechnology industries, which drives the demand for CRO services. A well-developed research infrastructure, a significant number of clinical trial locations, and a favorable regulatory environment distinguish the market. The presence of large CRO enterprises and academic research institutions helps the region's supremacy in the market.
Europe (Germany, UK, France, Italy, Russia, Spain, etc.)
Europe is another large market for CRO services, with major providers including Germany, the United Kingdom, and France. The region has a robust pharmaceutical sector and a well-established healthcare system, which fosters an environment favorable to clinical trials and research. Europe has a strong concentration of CRO enterprises ranging from huge multinational corporations to smaller specialized firms.
Asia-Pacific (China, Japan, Korea, India, Australia, Southeast Asia, etc.)
In recent years, the Asia Pacific area has seen a remarkable expansion in the CRO business. China, India, and Japan are the primary participants in this region. A big patient population, rising healthcare expenditures, and more outsourcing of clinical trials by international corporations are driving expansion. To attract worldwide clinical research initiatives, many Asian governments have actively invested in research infrastructure and implemented practical legislative frameworks.
South America (Brazil, Argentina, Colombia, etc.)
South America's CRO market has been continuously rising due to factors such as a burgeoning pharmaceutical industry, a greater emphasis on R&D, and favorable government policies. Brazil is the region's largest market, with a well-developed healthcare system and many clinical trial sites. Other South American countries, such as Argentina and Colombia, are developing as desirable locations for clinical research.
Middle East & Africa (South Africa, UAE, Saudi Arabia, etc.)
The Middle East and Africa region's CRO market is gradually expanding, driven by improving healthcare infrastructure, rising R&D investments, and increased awareness of clinical trials. South Africa, Egypt, and Saudi Arabia have been at the forefront of the region's clinical research activity. Limited research infrastructure, diverse regulatory frameworks, and cultural issues affecting patient recruitment and retention are all challenges in this region.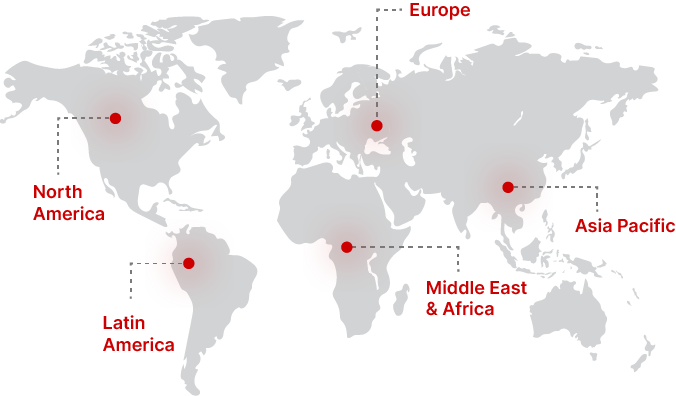 Regional Growth Insights
Download Free Sample
Key Players
IQVIA
Syneos Health
Quintiles
PPD
Parexel
ICON
PRA Health Sciences
InVentiv
INC Research Holdings
CRL
Charles River
Envigo
Medpace Holdings
SGS
PSI CRO
Axcent Advanced Analytics
BIO Agile Therapeutics
Firma Clinical Research
Acculab Lifesciences
Azelix
CTSERV
PEPGRA
Recent Developments
21 Feb 2021, Dublin, Ireland: ICON plc (NASDAQ: ICLR), a global provider of outsourced drug and device development and commercialization services to the pharmaceutical, biotechnology, and medical device industries, as well as government and public health organizations, announced that it had reached a definitive agreement to acquire PRA Health Sciences, Inc.
Pharmaceutical Contract Research Organization Market Segmentations
Segment By Type
Active Pharmaceutical Ingredient
Finished Dosage Formulation
Segment By Application
Pharmaceutical and Biopharmaceutical Companies
Medical Device Companies
Academic Institutes
Frequently Asked Questions