Market Overview
The Global Piezoelectric Force Sensor Market Size is projected to grow at a CAGR of approximately 6.2% over the analysis period.
Instruments with piezoelectric sensors can convert energy from the environment into an electrical signal. A piezoelectric sensor is able to pick up on mechanical fluctuations in the environment and translate them into a usable electrical signal. This electrical output has the potential to be utilised for sensing and creating motion in mechanical systems.
The piezoelectric effect is used in this type of force sensor to transform the applied force into an electrical charge, allowing for precise force measurement.
Market Dynamics
Market Drivers
Ceramic, crystal, and composite materials are used in the production of piezoelectric sensors, actuators, motors, transducers, and generators that are utilized in the aerospace industry. As a result, the aviation sector requires applications of the next generation of sensing technology in order to lower operational costs while simultaneously enhancing the safety and dependability of aircraft structures. It is projected that the rapid development of sensing technologies within the aerospace industry would be the primary factor driving demand for piezoelectric sensors over the course of the period covered by this forecast.


The development of new applications for piezoelectric sensors is another factor that is contributing to the expansion of the market. The expansion of the piezoelectric sensors market is being assisted by an increase in the reliability of government laws connected to the increasing adoption of sensing solutions in the automotive industry. In addition, the rise in the number of applications in the aerospace industry has led to an increase in demand in the market for piezoelectric sensors.
Market Restraints
High price swings in raw materials are caused by disruptions in demand and supply as well as a variety of other factors, such as the regulatory measures implemented by various policymakers. A major obstacle to the expansion of the piezoelectric sensor market is the rise in the cost of the raw materials and, by extension, the finished product.


The market is being hampered in large part by rising costs associated with research and development (R&D). The Research and development drives pointed toward tracking down financially savvy and more precise sensors. This is accomplished by maximizing value and introducing novel and effective manufacturing procedures, both of which raise the price of the finished product. The expense of developing a stock management system for piezoelectric materials may also hinder the expansion of the piezoelectric sensor market during the forecast period.
Market Opportunities
Piezoelectric sensors are able to withstand volatile conditions like alterations in temperature, pressure, and other aspects of the environment. It settles on them the main decision among brilliant detecting gadget producers to improve client experience. Since manufacturers of piezoelectric sensors are investing in research and development in order to offer consumers highly efficient and cost-effective piezoelectric sensors, the market is likely to provide lucrative opportunities. Piezoelectric Sensors may become more affordable and the market may expand as a result of this factor.


By optimizing and reducing the size of the smart-sensing devices that are utilized in various applications, the manufacturers are making efforts to develop user-friendly smart sensing technologies. By incorporating these gadgets, the client experience can be raised. This element will set out additional open doors in the piezoelectric sensor market.
Market Scope
Report Metric
Details
Market Size by 2031
USD XX Million/Billion
Market Size in 2023
USD XX Million/Billion
Market Size in 2022
USD XX Million/Billion
Historical Data
2019-2021
Base Year
2022
Forecast Period
2023-2031
Report Coverage
Revenue Forecast, Competitive Landscape, Growth Factors, Environment & Regulatory Landscape and Trends
Segments Covered

Segment by Type

Diaphragm structure
Pistona structure

Segment by Application

Manufacturing
Energy & Power
Pharmaceuticals
Chemicals
Oil & Gas
Mining
Others

Geographies Covered

North America
Europe
APAC
Middle East and Africa
LATAM

Companies Profiles

METTLER TOLEDO
TE Connectivity
Siemens
Spectris
Flintec
Vishay Precision Group
Honeywell
Gefran
Sensata Technologies
Kistler
BCM Sensor
Baumer Group
Tekscan
Segmental Analysis
Segment By Type
Diaphragm structure A piezoelectric force sensor consists of a piezoelectric diaphragm that is very thin and flexible. When there is a force applied to the diaphragm, it will flex, which will cause it to emit an electrical signal that is proportional to the force that was applied. In applications such as force measurement and testing, where a significant level of sensitivity and precision is required, it is usual practice to employ sensors with diaphragm structures as the measuring and sensing element.
In order to measure force, piezoelectric force sensors with a piston structure, often referred to as compression load cells, require a design involving a piston and cylinder. When there is a force applied to the piston, it compresses a piezoelectric material that is housed inside the cylinder. This causes an electrical signal to be generated that is proportional to the force that was applied. In applications, such as those found in industrial settings, where a high level of durability and robustness is necessary, piston structure sensors are a frequent type of sensor to see use.
Segment By Application
Manufacturing
Energy & Power
Pharmaceuticals
Chemicals
Oil & Gas
Mining
Others
Regional Analysis
The Global Piezoelectric Force Sensor Market is segmented by region as North America, Europe, Asia Pacific, Latin America, and Middle East and Africa.
During the forecast period, the value of the piezoelectric sensor market is expected to be highest in Asia-Pacific, followed by North America and Europe. The Asia-Pacific region is dominated by nations like China, Japan, and South Korea, which are accelerating technological advancements. The piezoelectric materials and devices are being used in a variety of ways in these nations. Reception of versatile gadgets innovation and development in the digitalization and data and correspondence markets is one of the central point for development of this market in Asia-Pacific. The primary drivers of growth are also an acceleration in urbanization and an increase in investment by global players in this region. These materials are mostly used to make a wide range of electronic products, like generators, motors, actuators, sensors, transducers, SONAR, and generators. These products are also helping the market grow over the next few years.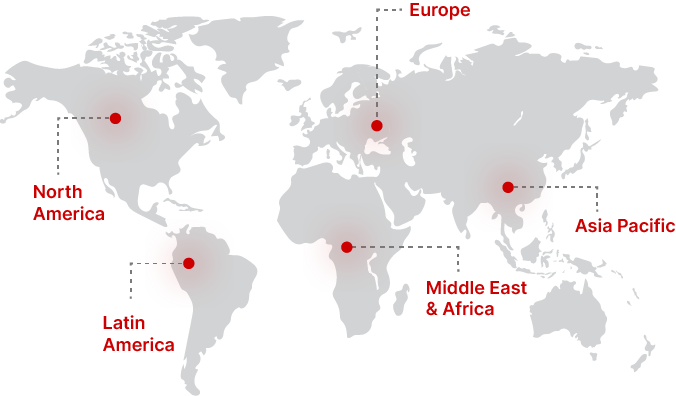 Regional Growth Insights
Download Free Sample
Key Players
METTLER TOLEDO
TE Connectivity
Siemens
Flintec
Vishay Precision Group
Honeywell
Gefran
Sensata Technologies
Kistler
BCM Sensor
Baumer Group
Tekscan
Recent Developments
Jun 2022-cts corporation (us) has successfully finalized the acquisition of ferroperm piezoceramics from Meggitt PLC, as had been previously stated. Ferroperm is a company that designs and manufactures high performance piezoceramics components for applications in the medical, industrial, and aerospace industries that are complicated and demanding. The piezoceramics technology developed by this company is renowned for both its superiority and its cutting-edge status.
Piezoelectric Force Sensor Market Segmentations
Segment by Type
Diaphragm structure
Pistona structure
Segment by Application
Manufacturing
Energy & Power
Pharmaceuticals
Chemicals
Oil & Gas
Mining
Others
Frequently Asked Questions