Market Overview
According to Reed Intelligence the Plant-based Biofuel Market Size will approximately grow at a CAGR of 8% during the forecast period.
The market for plant-based biofuels has seen tremendous growth over the last several years as a result of the need for clean, renewable energy sources. When plant-based biofuels like ethanol and biodiesel are used in lieu of conventional fossil fuels, the environment is cleaner. Based on the facts given, the market may be characterized as follows:
The largest market share in 2020 belonged to corn- and sugarcane-based ethanol, according the type segmentation. While sugarcane-based ethanol is often utilized in countries like Brazil, maize-based ethanol is more common in regions like North America. Due to their extensive use of feedstocks including soybean, rapeseed, and palm oil, biodiesel and other biofuels made from vegetable oils also have a sizable market share.
Market Dynamics
Market Drivers
By lowering its reliance on the importation of fossil fuels, a nation may strengthen its overall energy security by substituting fossil fuels with plant-based biofuels.
Agriculture and Rural Development
The production of plant-based biofuels may improve rural development and provide possibilities for farmers by encouraging the growth of certain energy crops, creating employment, and increasing agricultural output.
Market Restraints
Some of its technical limitations relate to the cost, energy effectiveness, and producibility scalability of plant-based biofuels. Conversion technology breakthroughs, such as sophisticated biofuel manufacturing techniques, are required to overcome these constraints and increase the competitiveness of plant-based biofuels.
Sustainability and Availability of the Feedstock
Biomass has to be made sufficiently and sustainably accessible in order to be used as a feedstock in the manufacture of biofuels. The supply, logistics, and feedstock availability of plant-based biofuels may have an impact on their economic feasibility.
Market Opportunities
Applications in the sea and aviation Research is being done on plant-based biofuels as a sustainable substitute for traditional jet fuel and marine diesel in the aviation and maritime industries. Plant-Based Biofuels Market has a lot of room to expand due to the need to decarbonize transportation and adhere to higher emissions laws.
Recycling and Trash Management
Plant-based biofuels may be made from municipal solid waste, agricultural waste, and organic waste. When these waste streams are utilized to produce biofuel, the circular economy idea and waste reduction objectives are advanced.
Market Scope
Report Metric
Details
Market Size by 2031
USD XX Million/Billion
Market Size in 2023
USD XX Million/Billion
Market Size in 2022
USD XX Million/Billion
Historical Data
2019-2021
Base Year
2022
Forecast Period
2023-2031
Report Coverage
Revenue Forecast, Competitive Landscape, Growth Factors, Environment & Regulatory Landscape and Trends
Segments Covered

Segmentation By Type

Corn
Sugarcane
Vegetable Oil

Segmentation By Application

Transportation
Heat
Electricity

Geographies Covered

North America
Europe
APAC
Middle East and Africa
LATAM

Companies Profiles

Dow
Cargill, Inc.
Archer-Daniels-Midland Company
BTG International Ltd.
Renewable Energy Group, Inc.
Enerkem
Drax Group PLC
EnviTec Biogas AG
Green Plains
AR Energy Group
Abengoa Bioenergy SA
VERBIO Vereinigte BioEnergie AG
Segmental Analysis
Segmentation By Type
Maize is the main ingredient of ethanol, a biofuel produced from plants and used all over the globe. Particularly in North America, corn is a significant supply of the raw ingredients needed to make ethanol. In order to turn the carbohydrates in maize kernels into ethanol, fermentation must first take place.
Tropical areas like Brazil often utilize biofuels made from sugarcane. To create ethanol, high sucrose sugarcane may be fermented and distilled. Brazil is one of the major producers and exporters of sugarcane-derived biofuels, and the country also has a growing sugarcane ethanol market.
A variety of vegetable oils generated by plants, including soybean, rapeseed (canola), palm, and sunflower oils, are used to make biofuels like biodiesel. These oils are processed chemically into biodiesel using a process called transesterification. Diesel is often replaced by biofuels made from vegetable oils for use in transportation and other applications.
Segmentation By Application
As an alternative to fossil fuels, biofuels are often employed in the transportation industry. To encourage more environmentally friendly transportation and reduce greenhouse gas emissions, ethanol and biodiesel are combined with diesel and gasoline, respectively. The use of biofuels in vehicles, trucks, buses, and other forms of transportation is a part of the transportation sector.
Plant-based biofuels have the potential to generate heat in a variety of settings, including domestic, industrial, and commercial ones. For space heating and hot water, ethanol and biodiesel may be utilized in heating systems like boilers and furnaces. This section discusses the use of biofuels for indoor heating.
Plant-based biofuels might be utilized to generate power. Biofuels like sugarcane bagasse or maize stover may be burned or converted in biomass-based power plants to create steam, which powers turbines to produce electricity. Additionally, biofuels that can generate power fall under this category.
Regional Analysis
The Global Plant-based Biofuel Market is segmented by region as North America, Europe, Asia Pacific, Latin America, and Middle East and Africa.
North America
For plant-based biofuels, North America, especially the US and Canada, provides sizable markets. In order to encourage the production and use of biofuels, the United States has enacted Renewable Fuel Standards (RFS) and a number of tax incentives. The primary biofuel produced and supplied in the area is ethanol derived from maize, which is supported by a strong infrastructure. To increase the variety of feedstocks and reduce greenhouse gas emissions, researchers are looking at advanced biofuels including cellulosic ethanol and renewable diesel.
Europe
Due to favorable laws and regulations, Europe is the market leader for plant-based biofuels. The Renewable Energy Directive (RED), which establishes goals for renewable energy and requires a minimum percentage of biofuels in the transportation sector, has been put into effect by the European Union. The area is spending money on research and development to boost sales of novel biofuels like biodiesel made from garbage and leftovers. In Europe, rapeseed, wheat, and palm oil are often used as feedstocks to produce biofuels.
South America
The market for plant-based biofuels is dominated by South America, notably Brazil and Argentina. The majority of the sugarcane needed to generate bioethanol is produced in Brazil. The Proálcool initiative is actively promoting ethanol usage as a transportation fuel to Americans all around the nation. The majority of the biodiesel produced in Argentina is made using soy oil. The area has the potential to increase the production of biofuels utilizing sugarcane, maize, and soybeans as feedstocks because of its proximity to agricultural resources.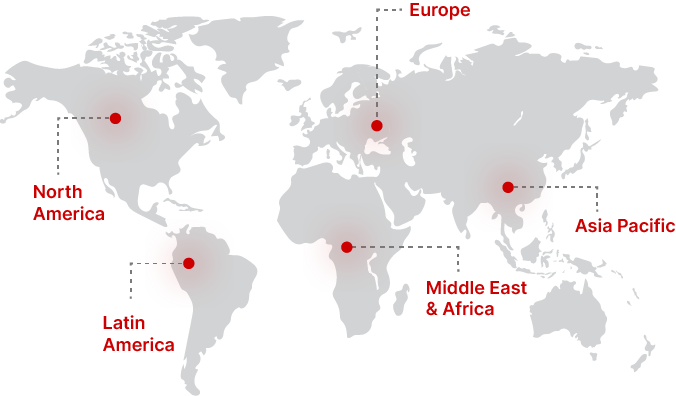 Regional Growth Insights
Download Free Sample
Key Players
Dow
Cargill, Inc.
Archer-Daniels-Midland Company
BTG International Ltd.
Renewable Energy Group, Inc.
Enerkem
EnviTec Biogas AG
Green Plains
AR Energy Group
Abengoa Bioenergy SA
VERBIO Vereinigte BioEnergie AG
Recent Developments
Genetic engineering and synthetic biology may now be used to create biofuel crops that are more durable, productive, and climate and region-adapted. According to predictions, these techniques will boost the production of plant-based biofuels and speed the growth of crops created specifically for energy generation.
Plant-Based Biofuel Market Segmentations
Segmentation By Type
Corn
Sugarcane
Vegetable Oil
Segmentation By Application
Transportation
Heat
Electricity
Frequently Asked Questions