Market Overview
The Global Polycarbonate Polyol Market Size is projected to register a CAGR of approximately 4.0% during the forecast period 2023-2031.
Polycarbonate Polyol is composed of carbon, hydrogen, and oxygen. Polycarbonate polyol has been extensively used to manufacture various high-quality, high-performance polyurethane materials. Polycarbonates' properties, such as high rigidity, low weight, good thermal insulation, and chemical resistance, make them suitable for use in various industries, including automotive, construction & building materials, and consumer goods. These properties are expected to drive the demand for polycarbonates in various applications worldwide.
Market Dynamics
Market Drivers
Growing Demand for Durable and Lightweight Materials in the Automotive Industry
Impact-resistant polycarbonate is frequently used for automobile bumpers and headlamp lenses. This type of automobile plastic is highly resistant to weathering and can withstand rain, precipitation, heat, and cold. In addition to being lightweight, polycarbonate reduces a vehicle's overall mass, thereby increasing the vehicle's fuel efficiency. Increasing applications of polycarbonate plastic in the automotive industries will lead to significant growth in the global polycarbonate plastic market. This increased use of polycarbonate polyol in the automotive industry drives market expansion.
Adoption of Lighter-weight Transparent Plastics
Plastics are lighter than alternative materials like glass and metals. Plastics are gaining popularity in numerous end-use industries due to their durability, aesthetics, high performance, and ease of handling. Plastics are replacing glass in window and frame construction because of their high energy efficiency, aesthetic appeal, design versatility, and low cost. Windows are composed of polycarbonate plastic. Polycarbonate is transparent, shatter-resistant, and lightweight. In the packaging industry, transparent plastics are the most cost-effective material. This extensive use of polycarbonate in transparent plastic expands the market for polycarbonate polyol.
Market Restraints
Expensive than Conventional Polyols
Polycarbonate Polyol is more expensive than standard polyester and polyether polyols. The increased cost of producing polycarbonate polyols is the primary cause of the higher price. Polycarbonate polyols impart several properties to polyurethane that are not possible with conventional polyols, including high hydrolysis resistance, heat resistance, and abrasion resistance. Polyurethane manufacturers do not use these polyols unless there is a demand for high-performance PU products. Consequently, high price is a major market restraint for polycarbonate polyol.
Market Opportunities
New Advancements Such as Biodegradable Plastic
Polycarbonate is among the most extensively used engineering plastics due to its superior physical, chemical, and mechanical properties. Understanding the biodegradation of this polymer is crucial for addressing the growing waste management issues associated with this polymer. Biodegradation of aliphatic polycarbonates is known to occur either via the action of purified enzymes or bacterial whole cells. This polymer is readily biodegradable because the carbonate bond in aliphatic polycarbonates is weak. Demand for biodegradable plastic is increasing at an exponential rate. It is anticipated that transparent plastics that can be disposed of in landfills will propel the market. The adoption of biodegradable plastic will create an opening in the market for polycarbonate polyol.
Market Scope
Report Metric
Details
Market Size by 2031
USD XX Million/Billion
Market Size in 2023
USD XX Million/Billion
Market Size in 2022
USD XX Million/Billion
Historical Data
2019-2021
Base Year
2022
Forecast Period
2023-2031
Report Coverage
Revenue Forecast, Competitive Landscape, Growth Factors, Environment & Regulatory Landscape and Trends
Segments Covered

Segment by Type

0-1000 g/mol
1000-2000 g/mol
2000+ g/mol

Segment by Application

Synthetic Leather
Paints & Coatings
Adhesives & Sealants
Elastomers

Geographies Covered

North America
Europe
APAC
Middle East and Africa
LATAM

Companies Profiles

UBE Chemical
Mitsubishi Chemical
Daicel Corporation
Perstorp Group
Covestro
Tosoh
Kuraray
Asahi Kasei
Caffaro Industrie
Cromogenia-Units
Segmental Analysis
Segment by Type
The 1000-gram molecular weight of polycarbonate polyol indicates that the average weight of polycarbonate polymer chains is less than 1000 grams per mole. A polycarbonate polyol with a molecular weight of 1000 g per mole can be classified as a polymer with a relatively low to medium molecular weight within the broad spectrum of polycarbonate polyols.
1000-2000 g/mol polycarbonate polyol refers to polycarbonate-based polymer chains with a molecular weight between 1000 and 2000 grams per mole.
Polycarbonate polyol with a molecular weight greater than 2000 denotes polycarbonate-based polymer chains with a molecular weight greater than 2000 grams per mole. These polycarbonate polyols with a higher molecular weight may find application in specific industries or formulations due to their unique properties.
Segment by Application
Incorporating polycarbonate into synthetic leather makes the material more resilient, flexible, and durable. Polycarbonates are used instead of leather because they possess comparable properties at a lower cost. Polycarbonates have increased over time because they are less expensive than materials such as plastic and rubber, which offer comparable benefits. Additionally, this type of material does not require additional procedures before it can be applied to products, making its use very simple.
Polycarbonate Coating uses Polyol primarily to improve the adhesion of paint or coatings. The coating film functions as a binder for pigment particles and resin. Polycarbonate is a plastic with high impact resistance and durability. Polycarbonates are also known for their transparency, making them suitable for coating industry use. This material provides excellent weather ability, color stability, and abrasion resistance in coatings.
Polycarbonate Polyol is used to manufacture adhesive resin. Due to its superior adhesion, low viscosity, and high chemical resistance, have found pervasive use in various applications, including construction materials, automotive components, metal coatings, etc.
Elastomers (rubbers) are special, highly elastic polymers. They are amorphous and faintly cross-linked, with a glass transition temperature well below room temperature. Polycarbonate polyol is utilized in the synthesis of elastomers.
Polycarbonate polyol is utilized in the synthesis of elastomers. Polycarbonate polyol offers several advantages to elastomers, including enhanced elasticity and flexibility, increased durability and resistance capacity, thermal stability, adhesion property, and chemical resistance. Elastomers are rubber-like substances utilized in various applications, including automotive components, footwear, and industrial sealing.
Regional Analysis
North America
High demand from end-use industries, including automotive, construction & building materials, and consumer products, is anticipated to drive revenue growth in the North American region. Increasing production capacity of polycarbonate producers and rising utilization across various applications, such as Coating, Synthetic Leather, and Adhesive, are the primary drivers of this market.
Europe
Europe holds a significant portion of this market due to the rising consumption rate across various applications, such as synthetic leathers, adhesives, and others. In addition, expanding polycarbonate awareness in the construction and building materials industry and technological advancements are driving this regional market significantly.
Asia-Pacific
Asia-Pacific is expected to experience the greatest development in the polycarbonate polyol. The expansion results from increased product adoption in the paints and coatings industry. The expansion of the industrial sector is fueling the demand for polyurethane, fortifying the Asia-Pacific market for polycarbonate polyol.
Latin America
In the future, it is anticipated that the Latin America region will see substantial growth due to the high demand from end-use sectors such as consumer goods and automotive, amongst others.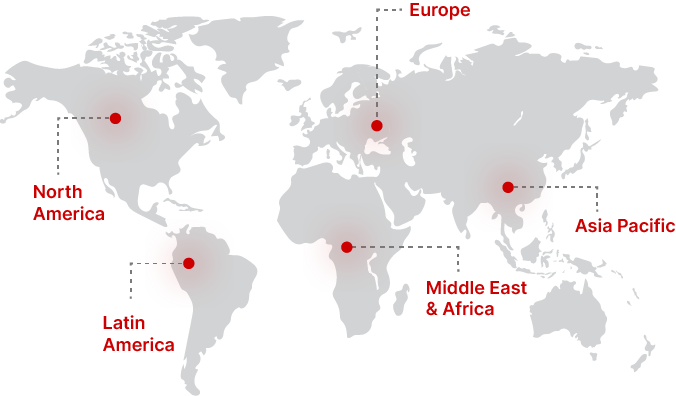 Regional Growth Insights
Download Free Sample
Key Players
UBE Chemical
Daicel Corporation
Perstorp Group
Covestro
Tosoh
Kuraray
Asahi Kasei
Caffaro Industrie
Cromogenia-Units
Polycarbonate Polyol Market Segmentations
Segment by Type
0-1000 g/mol
1000-2000 g/mol
2000+ g/mol
Segment by Application
Synthetic Leather
Paints & Coatings
Adhesives & Sealants
Elastomers
Frequently Asked Questions