Market Overview
The Global Preseeding Rollers Market Size is projected to grow at CAGR of approximately 2.6% during the forecast period.
The tilled soil that is now ready for planting is prepared with the help of the preseeding roller, which works to both levels and compresses the soil. It results in a flatter surface. When used before sowing, rollers have the potential to significantly improve the yield efficiency of a crop.
The global market for rollers utilized in agricultural machinery for seeding activities is referred to as the preseeding rollers market. Preseeding rollers are meant to be used before planting to prepare the soil and develop the best possible seedbed for increased germination rates and overall plant growth. The growing need for greater crop yields and the necessity for more efficient and effective agricultural techniques is the primary factor driving growth in the market for Preseeding rollers. The greater plant development and increased yields can result from Preseeding rollers, which help ensure the soil is adequately prepared for planting. The market for preseeding rollers is quite competitive, with many different manufacturers offering a diverse selection of goods. Farmers and agricultural contractors may get preseeding rollers from these firms equipped with a wide range of capabilities and features to satisfy their specific requirements.
Market Dynamics
Market Drivers
Increasing demand for high-quality crops
One of the primary forces propelling the market for preseeding rollers is the ever-increasing demand for crops of a superior grade. As people become more health conscious and place a higher demand on the quality of the products they buy, farmers have an increased responsibility to guarantee that they can regularly cultivate crops of high quality. The use of preseeding rollers contributes to creating a uniform and smooth seedbed, both of which are necessary for the development of robust crops.
Cost-effective and government support to the agricultural industry through subsidies, and other incentives
Demand for agricultural methods that are both efficient and cost-effective; farmers and agricultural enterprises are always looking for new ways to increase their productivity while simultaneously reducing their expenses. The amount of time and resources necessary for soil preparation are cut down significantly thanks to preseeding rollers, which helps to increase overall efficiency. They require little in the way of upkeep and may be used for a considerable amount of time before needing to be replaced. In addition, governments in every region of the world offer financial help to the agricultural industry through subsidies, grants, and other incentives. As a result of this support, farmers can invest in new machinery and technology to improve their operations, which helps generate demand for preseeding rollers.
Market Restraints
Dependence on weather conditions
Investing in a preseeding roller can be a costly endeavor, particularly for operations of a smaller or medium scale. This might be a hurdle to adoption, particularly for farmers who may not have the financial money to invest in new machinery. Although preseeding rollers are a useful tool for preparing the soil, other technologies, such as vertical tillage equipment and no-till drills, may be more suitable for some situations. Additionally, the unpredictability of the economy, particularly in the agriculture industry, might affect the need for preseeding rollers prices. If farmers have a hard time making ends meet, they may put off investing in new machinery or look for cheaper options.
Market Opportunity
Continue to innovate and diversify crops
The market opportunity for major players in the preseeding roller industry as farmers continue experimenting with new techniques and cultivars, and the demand for new equipment will also continue. The usage of land rollers is one of the emerging trends that has been seen. In addition to reducing guard and section damage, some benefits include the management of pebbles, the breaking down of residue, and the leveling of fields. The increase in innovation and diversification of crops has brought about these benefits. The demand for preseeding rollers will rise in the coming years.
Eco-friendly electric tractors are expected to be an emerging trend that will be a positive impact on the preseeding roller market
The possibility of the market since eco-friendly electric tractors are expected to be an emerging trend in the farm machinery and equipment industry, which will favor the preseeding roller market. Major players in the preseeding roller market Eco-friendly electric tractors are anticipated to be an emerging trend in the farm machinery and equipment market. Environmentally friendly tractors run on electronic batteries that can be easily recharged by plugging them into a regular outlet. Additionally, these tractors do not require any form of fuel that contributes to air pollution. There are also several tractors on which farmers may put solar panels or wind turbines to generate electricity that can be used to charge the tractor's batteries, which will give a great opportunity to preseeding roller market players to expand their market.
Market Scope
Report Metric
Details
Market Size by 2031
USD XX Million/Billion
Market Size in 2023
USD XX Million/Billion
Market Size in 2022
USD XX Million/Billion
Historical Data
2019-2021
Base Year
2022
Forecast Period
2023-2031
Report Coverage
Revenue Forecast, Competitive Landscape, Growth Factors, Environment & Regulatory Landscape and Trends
Segments Covered

Segment by Type

Self-propelled
Towed

Segment by Application

Grasslands
Fields
Others

Geographies Covered

North America
Europe
APAC
Middle East and Africa
LATAM

Companies Profiles

Duvelsdorf
Otico
Toscano
Hudjik
Diraimondo
Euro-Masz
Vomer
Badalini
Pel Tuote
SMS CZ
Gardell
Multiva
Segmental Analysis
Segment by Type
A single operator can manage self-propelled preseeding rollers, and they are fitted with an engine and a driving system that enables them to move independently of one another. This makes them ideal for use in agricultural settings.
Towable preseeding rollers are intended for use with other agricultural devices, such as seed drills and cultivators, they are dragged behind a tractor or other piece of agricultural equipment.
Segment by Application
In grassland applications, such as the rehabilitation or reseeding of pastures, preseeding rollers are commonplace. They contribute to creating a smooth seedbed and improving seed-to-soil contact, both of which can lead to increased germination rates and encourage the establishment of healthy grass.
In addition, preseeding rollers are frequently employed in field applications, especially for cereals, oilseeds, and pulses, which are examples of different types of crops. It contributes to creating an even smooth seedbed, which is vital for developing healthy plants and crops.
Regional Analysis
The Global Preseeding Rollers Market is segmented by region as North America, Europe, Asia Pacific, Latin America, and Middle East and Africa.
Asia Pacific
Expanding population is fuelling the demand for high-quality food products
In the future, the market for preseeding rollers in the Asia-Pacific region is expected to grow significantly. The region is the largest agricultural producer in the world, such as China, India, and Japan, and its expanding population is fuelling demand for high-quality food products. The Asia-Pacific region is increasingly adopting modern agricultural techniques. Farmers use new technologies and equipment, including preseeding rollers, to increase crop yields and decrease expenses. As farmers strive to reduce waste and maximize their operations, adopting precision farming techniques drives demand for preseeding rollers.
Even though Japan has the highest level of mechanization among the Asian nations, China and India control the majority of the regional market for agricultural equipment. This is because both countries have huge amounts of fertile land but low automation. Australia is also a significant market for agricultural machinery and supplies within the Asia-Pacific area.
In addition, the growth in technical developments in agricultural equipment and an increase in the market for previously used agricultural equipment is projected to hasten the increase in revenue share. The expansion of the world's population and the rising demand for agricultural goods, particularly in countries such as China and India, are other contributing factors to the development of the industry, which will give rise to a preseeding roller market.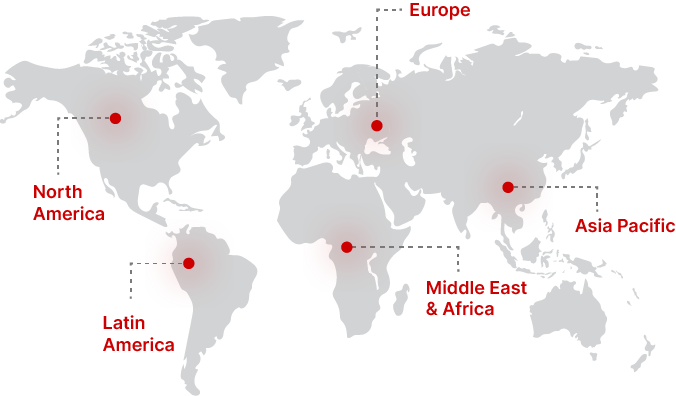 Regional Growth Insights
Download Free Sample
Key Players
Duvelsdorf
Toscano
Hudjik
Diraimondo
Euro-Masz
Vomer
Badalini
Pel Tuote
SMS CZ
Gardell
Multiva
Preseeding Rollers Market Segmentations
Segment by Type
Segment by Application
Frequently Asked Questions