Market Overview
The Global Primary Magnesium Market Size is projected to grow at a CAGR of approximately 5.2% during the forecast period.
Magnesium is a lightweight metal with potential use in the aerospace and automotive sectors as well as in new research and development initiatives for the creation of electric cars. The production of magnesium climbed to around 950,000 metric tons in 2021 as a result of an increase in demand.
Magnesium metal is thought to be more stable and capable of energy storage than lithium-ion. TVs, PCs, and other portable electrical gadgets all rely heavily on magnesium. Initiatives are also enabling the alloying of magnesium with aluminum to produce beverage cans, which is rapidly growing the market share for magnesium.
Market Dynamics
Market Drivers
A range of remedies to eradicate and condemn pollution and harmful emissions internationally have become more accessible as a result of rising environmental consciousness. Investments and initiatives for automotive and electrical solutions are boosting magnesium demand.
Market Restraints
Mining for magnesium has a negative impact on the environment, especially on the soil and biodiversity. A variety of restrictions are suggested for mining in order to safeguard the ecosystem for regional species and decrease the potentially disastrous effects of resource exploitation. Government policies and regulations are expected to hinder the growth of the magnesium industry.
Market Opportunities
Commercial aerospace advancements and growing military spending have made it attainable to develop methods for enhancing and certifying vehicles like cars, planes, and spacecraft for stability and energy efficiency. For these uses, titanium is most often used. Recent studies have concentrated on the energy condensing characteristics of magnesium as well as the many advantages it has over lithium and titanium. These characteristics of magnesium are driving up demand from consumers and indicating an increase in market share.
Market Scope
Report Metric
Details
Market Size by 2031
USD XX Million/Billion
Market Size in 2023
USD XX Million/Billion
Market Size in 2022
USD XX Million/Billion
Historical Data
2019-2021
Base Year
2022
Forecast Period
2023-2031
Report Coverage
Revenue Forecast, Competitive Landscape, Growth Factors, Environment & Regulatory Landscape and Trends
Segments Covered

Segmentation by Type

≥99.95%
<99.95%

Segmentation by Application

Medical
Industrial
Military

Geographies Covered

North America
Europe
APAC
Middle East and Africa
LATAM

Companies Profiles

Taiyuan Yiwei
Nanjing Yunhai
Dead Sea Magnesium
US Magnesium
Regal
Rima Group
Yinguang Group
Magnesium Elektron
Jingfu Coal Chemical
Ding He Mining Holdings Limited
Segmental Analysis
Segmentation By Type
99.95%: In this section, "primary magnesium" refers to magnesium that is at least 99.95% pure. It denotes magnesium that has undergone a comprehensive purification process to remove impurities and provide a high-quality product. This high degree of purity is often required in applications where the chemical and physical properties of magnesium must be precisely controlled. To ensure top performance and minimize any potential drawbacks, this level of purity may be required in the aerospace, electronics, and pharmaceutical sectors.
Primary magnesium in this area is less than 99.95% pure. Although it may still be quite clean, it contains a few more pollutants than the region below 99.95%. When the purity level is below 99.95%, magnesium is often used in applications where stringent purity criteria are not required. For instance, it may be used in industrial operations like steel manufacture where minute contaminants would not significantly affect the end result.
Segmentation By Application
A number of medical treatments make use of magnesium. It is often used in surgical instruments, orthopedic implants, and cardiovascular stents, among other medical devices. Magnesium alloys are used in these applications due to their biocompatibility and lightweight properties. Magnesium compounds are often used in pharmaceuticals as antacids or laxatives.
Magnesium is extensively used in a wide range of industrial applications. For instance, magnesium is employed as a desulfurization agent when steel and cast iron are produced. In addition, it is used in the production of aluminum alloys, which are used in the construction, aerospace, and transportation industries. Magnesium compounds are used as catalysts, flame retardants, and as a component in a variety of chemical reactions in industrial processes.
A number of military uses employ magnesium and its alloys. Magnesium alloys are often used in light armor and ballistic protection systems to reduce weight while increasing strength and lifespan. Guns, aircraft parts, and military vehicles all employ magnesium.
Regional Analysis
The Global Primary Magnesium Market is segmented by region as North America, Europe, Asia Pacific, Latin America, and Middle East and Africa.
The Asia Pacific region led the global magnesium market in 2021, accounting for more than 45% of market revenue, and it is anticipated that this dominance would continue during the whole forecast period. Electric car prices have gone up in countries like China and India. In addition, the market for magnesium is expanding due to the military aviation, aerospace, and space venture projects' accelerated expansion. In 2021, it was anticipated that the market for manufacturing military aircraft and aerospace will total 255.8 billion US dollars. Additionally, the significance of the steel industry in countries like Japan and India has contributed to the predicted growth of the global magnesium market.
In addition, it is predicted that North America will be the second-largest magnesium market leader. The growing growth was caused by the rising demand for steel and aluminum alloys for diverse industrial applications. In addition, rising expenditure on aerospace, military, and electric vehicles has boosted the industry's demand for magnesium and raised market share.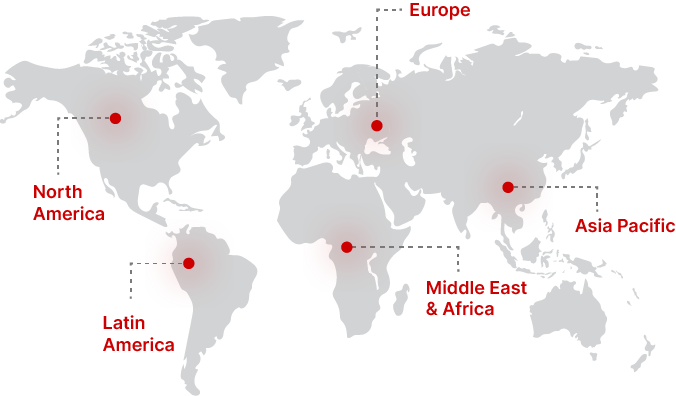 Regional Growth Insights
Download Free Sample
Key Players
Taiyuan Yiwei
Nanjing Yunhai
US Magnesium
Regal
Rima Group
Yinguang Group
Magnesium Elektron
Jingfu Coal Chemical
Ding He Mining Holdings Limited
Recent Developments
Western Magnesium Corporation was given authorization by the US Federal Government (USG) to sign up for the System for Award Management (SAM) and get a Commercial and Government Entity (CAGE) Code in April 2022. The Department of Defense's approval and designation will enable the Company to participate in competitions for federal contracts and grant awards related to forthcoming projects that support the Department of Defense and other U.S. Government entities.
Primary Magnesium Market Segmentations
Segmentation by Type
Segmentation by Application
Medical
Industrial
Military
Frequently Asked Questions