Market Overview
The Global PU Leather Basketballs Market Size is projected to grow at CAGR of approximately 4.3% during the forecast period.
PU leather basketballs are made of polyurethane (PU) leather, a synthetic material widely used as a leather substitute. Although frequently less expensive and simpler to maintain than basketballs made of leather, PU leather basketballs have outstanding performance capabilities.
Basketball is a well-liked sport, there are inexpensive PU leather materials available, and there is a rising need for long-lasting, high-quality basketballs, all of which are reasons that are driving the market for PU leather basketballs. Schools, gymnasiums, and professional basketball leagues use PU leather basketballs.
Market Dynamics
Market Drivers
The Growing Popularity of Basketball
Over time, basketball has become increasingly popular, and this growth is predicted to continue. There are millions of fans and participants in the sport around the world. As one of the most watched sports leagues in the world, the National Basketball Association (NBA) in the United States has contributed to the rising demand for basketballs, including those manufactured of PU leather. The International Basketball Federation (FIBA) World Cup, EuroLeague, and Chinese Basketball Association (CBA), in addition to the NBA, all contribute to the rise in basketball demand.
Demand for goods and services, particularly sporting items, is significantly influenced by disposable income. Because of increased disposable incomes, consumers now have more money to spend on leisure pursuits like sports. This is especially true in developing nations with an expanding middle class fueling demand for sporting goods. For instance, the middle class has expanded dramatically in China over the past few years, increasing demand for sporting items like basketballs. Basketballs made of PU leather are expected to become more popular as emerging economies disposable budgets rise.
Market Restraints
Availability of Substitutes
While PU leather is a tough and reasonably priced material for basketballs, other materials, including rubber, synthetic rubber, and composite leather, can also be utilized to make basketballs. The price or accessibility of these materials may affect the market for PU leather basketballs.
Fluctuation in raw material prices
Due to market conditions, supply, and demand, the cost of raw materials required to make PU leather, such as polyurethane, can change. This might affect how much PU leather basketballs cost to make and how much they cost to sell.
Market Opportunities
Advancement in Material Science
There is a chance to innovate and enhance the design of PU leather basketballs thanks to developments in manufacturing technology and material science. Basketballs can be made in innovative designs that increase their performance, durability, and grip, which could attract more buyers and grow the market share.
Market Scope
Report Metric
Details
Market Size by 2031
USD XX Million/Billion
Market Size in 2023
USD XX Million/Billion
Market Size in 2022
USD XX Million/Billion
Historical Data
2019-2021
Base Year
2022
Forecast Period
2023-2031
Report Coverage
Revenue Forecast, Competitive Landscape, Growth Factors, Environment & Regulatory Landscape and Trends
Segments Covered

Segment by Type

Diameter less than 70 cm
Diameter of more than 70 cm

Segment by Application

Recreation
Practice and Competition

Geographies Covered

North America
Europe
APAC
Middle East and Africa
LATAM

Companies Profiles

Nike
Adidas
Wilson
Spalding
Decathlon
Under Armour
Molten
Lining
PUMA
STAR
Lanhua
Mikasa
Hummel
Segmental Analysis
By type
The market is sub-segmented into Diameters less than 70 cm, Diameters more than 70 cm.
Smaller basketballs would have a diameter of less than 70 cm and are typically used by younger players or in drills. These basketballs are easier to grasp and control and may be used for both inside and outdoor play.
Adult players in competitive sports frequently utilize larger basketballs with a diameter higher than 70 cm. These basketballs feature improved grip, bounce, and control and can be used for indoor and outdoor play.
Based on Application
The market is sub-segmented into Recreation, Practice, and Competition.
PU leather basketballs made for recreation use are typically used for outside recreation in community centers, parks, or backyards rather than for rigorous competition or training.
Competition and Practice Basketballs made of PU leather intended for use in competitions, high-level practice sessions, and skill development are one example of a sub-segment. Both professional and amateur players utilize these basketballs to improve their game and compete at a higher level because they are made to adhere to strict specifications regarding size, weight, and performance.
Regional Analysis
The Global PU Leather Basketballs Market is segmented by region as North America, Europe, Asia Pacific, Latin America, and Middle East and Africa.
Depending on the region, the market is analyzed in North America, Asia-Pacific, Europe, and LAMEA. North America dominates the market.
North America is home to the National Basketball Association (NBA), one of the world's most well-known professional basketball leagues. The area's high disposable income also makes it possible for consumers to purchase pricey PU leather basketballs for recreational and professional use. A lucrative market has been created for companies in this industry as a result of the rise in the popularity of basketball in North America.
Europe is home to nations with a strong basketball culture and a great demand for basketball, including Germany, France, and the United Kingdom. Additionally, there are numerous basketball clubs and professional leagues in the area, which boosts the need for basketballs made of premium PU leather.
Asia-Pacific is home to numerous nations with sizable populations and rising basketball interests, including China, Japan, and India. The area also has a high rate of urbanization, which gives basketball teams, teams, and stores a chance to provide the market for PU leather basketballs.
Latin America is home to nations like Brazil and Mexico, where basketball has a sizable following and is gaining popularity. Additionally, the region is seeing rapid economic expansion, which offers businesses the chance to capitalize on the demand for basketballs made of premium PU leather.
Middle East and Africa include nations like Saudi Arabia and South Africa, which have a burgeoning basketball fan base and rapid economic development. Additionally, the region has a sizable population and a developing middle class, which offers businesses chances to increase their market share for PU leather basketballs.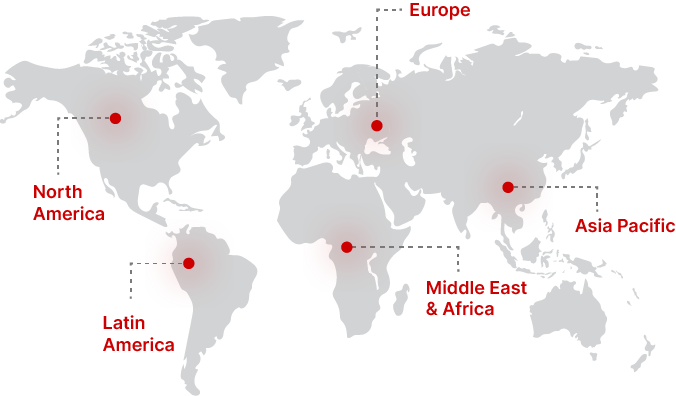 Regional Growth Insights
Download Free Sample
Key Players
Nike
Adidas
Wilson
Decathlon
Under Armour
Molten
Lining
PUMA
STAR
Lanhua
Mikasa
Hummel
Recent Developments
Recent Developments
In March 2023, Sabrina Ionescu will be the newest member of the Nike signature family, and Nike is happy to present her.
In November 2023, Adidas successfully launched two bonds totaling €1 billion.
PU Leather Basketballs Market Segmentations
Segment by Type
Diameter less than 70 cm
Diameter of more than 70 cm
Segment by Application
Recreation
Practice and Competition
Frequently Asked Questions