Market Overview
The Global Racing Helmets Market Size is estimated to grow at a CAGR of approximately 6.4% over the analysis period.
The market for racing helmets is a segment of the larger sports and protective gear industry. Racing helmets are designed to provide head protection to professional and amateur competitors participating in various motorsports, such as auto racing, motorcycle racing, karting, and more. Depending on the motorsport category, racing helmets must adhere to stringent safety standards, such as the Snell Foundation or Fédération Internationale de l'Automobile (FIA) standards.
The increasing global popularity of motorsports, such as Formula 1, NASCAR, MotoGP, and other racing competitions, is fueling the demand for racing helmets. The increasing number of amateur racers participating in track days and local races also expands the market. There have been technological advancements in the racing helmet market, such as improved impact resistance, enhanced aerodynamics, integrated communication systems, clever features such as heads-up displays (HUDs), and built-in sensors to monitor vital metrics.
Market Dynamics
Market Drivers
The motorsports industry contributes significantly to the demand for racing headgear. Motorsports competitions, including Formula 1, NASCAR, MotoGP, and other racing series, have a large spectator base and draw millions of viewers worldwide. As the prevalence of motorsports continues to rise, there is a growing emphasis on driver protection measures and regulations. Helmets are essential safety equipment that protects drivers during high-speed races and accidents. Motorsports organizations' stringent safety standards and requirements drive the demand for technologically advanced and dependable racing headgear.
Focus on Security and Regulations
In motorsports, safety is of the utmost importance, and governing bodies, race organizers, and teams prioritize driver safety. Stringent regulations and safety standards govern the use of racing headgear. These regulations stipulate the required helmet type, safety features, and certifications to be met. To ensure the highest level of safety, the Snell Memorial Foundation and the Fédération Internationale de l'Automobile (FIA) have established standards for racing helmets that must be fulfilled. The constant emphasis on safety enhancements and the requirement for compliant helmets generate a consistent demand for racing helmets and drive market expansion.
Market Restraints
Stringent safety regulations and standards govern racing and motorsports. Regulatory bodies such as the Fédération Internationale de l'Automobile (FIA) or the Snell Memorial Foundation establish specific requirements for racing helmets. These regulations ensure that helmets offer sufficient protection to drivers in the event of incidents or impacts. Complying with these stringent regulations can be difficult for manufacturers. Compliance with safety standards necessitates extensive testing and certification procedures, which can increase production costs and market launch times. This could hinder manufacturers, limiting the availability and affordability of racing headgear.
Market Opportunities
Innovations and Technological Advancements
Innovations and technological advancements in materials, design, and manufacturing processes significantly impact the Racing Helmets Market. Manufacturers strive continually to create helmets with enhanced safety features, improved comfort, enhanced aerodynamics, and decreased weight. Innovations in helmet technology, such as advanced impact-absorption materials, enhanced ventilation systems, and customizable helmet fittings, generate consumer interest and influence purchasing decisions. Also, racing helmets increasingly incorporate intelligent technologies, such as integrated communication systems and heads-up displays.
Market Scope
Report Metric
Details
Market Size by 2031
USD XX Million/Billion
Market Size in 2023
USD XX Million/Billion
Market Size in 2022
USD XX Million/Billion
Historical Data
2019-2021
Base Year
2021
Forecast Period
2023-2031
Report Coverage
Revenue Forecast, Competitive Landscape, Growth Factors, Environment & Regulatory Landscape and Trends
Segments Covered

Segment by Type

Full Face Helmets
Half Helmets

Segment by Application

Professionals
Amateurs

Geographies Covered

North America
Europe
APAC
Middle East and Africa
LATAM

Companies Profiles

Shoei
Bell Helmet
Shark Helmets
HJC
Arai
JDS
Studds
Schuberth
YOHE
Nolan Helmets
YEMA
AVG
Airoh
Pengcheng Helmets
JIX helmets
Uvex
Head
K2 Sports
PT Tarakusuma Indah
Segmental Analysis
Segment by Type
Full-face racing helmets are specialized for motorsports and racing activities that offer the highest level of protection for the driver's head and face. These helmets cover the complete head, including the chin, and provide eye protection with a full-face visor or shield. They are designed to satisfy the stringent safety requirements of high-speed racing environments.
Typically, these helmets include a protective shell covering the head's top, sides, and back and an adjustable chin strap to keep the helmet in position. They offer protection against impacts and reduce the likelihood of head injuries in the event of accidents or incidents.
Segment by Application
Regulatory bodies such as the Fédération Internationale de l'Automobile (FIA) and the Snell Memorial Foundation have established stringent safety standards for professional racing headgear. These standards protect helmets against impacts, fire, and other motorsports-related dangers. Advanced impact absorption technology is incorporated into racing helmets to safeguard the driver's head in the event of a collision. They frequently incorporate multiple layers of impact-absorbing foam liners and energy-dissipating materials to reduce the impact force transmitted to the cranium.
Headgear designed for amateur racing is typically more affordable than professional-grade helmets. They seek safety and protection while keeping the price point affordable for amateur racers with limited financial resources. Helmets for amateur racing typically include essential safety features to safeguard the wearer in the event of accidents or impacts. These features may include a durable outer shell of fiberglass or polycarbonate, impact-absorbing interior padding, and a secure chin strap or retention system.
Regional Analysis
North America
North America has a robust motorsports culture with numerous racing events and devotees, driving the demand for racing helmets. Due to the popularity of motorsports, including NASCAR, IndyCar, drag racing, and numerous forms of road racing in North America. Professional racers and amateur and recreational drivers who participate in motorsports events drive the demand for racing helmets. Over the years, the market has grown steadily due to rising safety awareness, regulatory requirements, and technological advances in helmet design.
Europe
Europe's racing helmet market is a significant segment of the motorsports industry. Numerous prestigious racing series and events, such as Formula 1, Le Mans, MotoGP, and the World Rally Championship, are held throughout Europe, contributing to the region's wealthy motorsports heritage. As a consequence, the demand for racing helmets in Europe is substantial. Several prominent racing helmet manufacturers based in Europe serve the domestic and international markets. These companies have a strong presence and provide a vast selection of racing helmets tailored to the particular requirements of various motorsports disciplines. Among the well-known European manufacturers of racing helmets are Arai, Bell, Stilo, Schuberth, and HJC.
Asia-Pacific
The Asia-Pacific region is home to several emerging economies, rising disposable incomes, an expanding motorsports industry, and a growing population interest in motorsports. The Asia-Pacific region has witnessed an increase in motorsports events, such as Formula 1 contests, MotoGP, and other national and international racing competitions. As participants and spectators recognize the significance of safety equipment, the prominence of these events has increased the demand for racing helmets. The expansion of motorsports in countries such as China, Japan, Malaysia, and Singapore has positively impacted the racing headgear market.
South America
Countries such as Brazil, Argentina, and Colombia have a significant presence in racing events such as Formula 1, MotoGP, and rally championships. This region's robust motorsports culture contributes to the demand for racing helmets.
Middle East and Africa
Economic expansion and disposable income levels in the Middle East and Africa can impact racing headgear's purchasing power and cost. As regional economies continue to grow, there may be an increase in the number of individuals willing to invest in motorsports equipment, including high-quality racing helmets.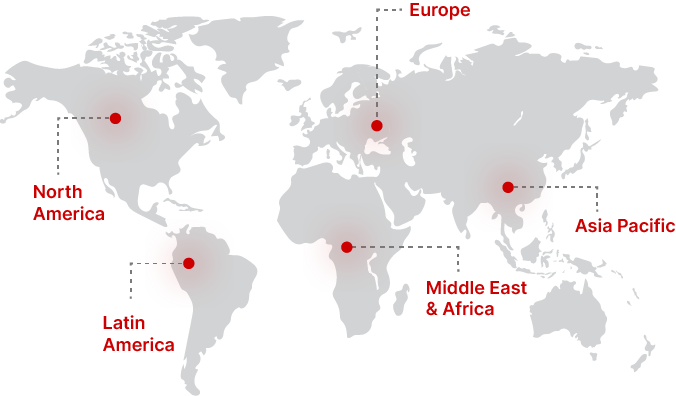 Regional Growth Insights
Download Free Sample
Key Players
Bell Helmet
Shark Helmets
HJC
Arai
JDS
Studds
Schuberth
YOHE
Nolan Helmets
YEMA
AVG
Airoh
Pengcheng Helmets
JIX helmets
Uvex
Head
K2 Sports
PT Tarakusuma Indah
Recent Developments
June 20, 2023: Alpinestars has introduced the brand-new Supertech R10 Road Racing Helmet Launch Edition. The Supertech family of helmets, which results from over a decade of intensive research, development, and testing, aims to produce the most advanced, protective, and performance-enhancing helmets for racers and motorcyclists worldwide.
Racing Helmets Market Segmentations
Segment by Type
Full Face Helmets
Half Helmets
Segment by Application
Frequently Asked Questions