Market Overview
The Global Remote Vehicle Exhaust Sensor Market Size is projected to grow at a CAGR of approximately 4.4% during the forecast period.
The "remote vehicle exhaust sensor market" refers to the industry for sensors installed in vehicles to remotely detect and quantify exhaust emissions. These sensors are made to detect and analyze the pollutants that are released from vehicles, such as (CO), (NOx), and particulate matter.
The rising concerns over air pollution and the harmful impacts of car emissions on both public health and the environment have prompted the development of remote vehicle exhaust sensors. Vehicle emissions testing, traffic emissions monitoring, and urban air quality monitoring are just a few of the many places these sensors are put to use.
Market Dynamics
Market Drivers
Public Health Impact of Air Pollution
As public health impacts of air pollution become more well known, there is an increasing need for remedies that can assist reduce emissions. Remote vehicle exhaust sensors are a crucial piece of equipment for identifying and tracking emissions, helping to pinpoint places with particularly high pollution levels and enabling targeted emission reduction measures.
Advances In Sensor Technology
Remote vehicle exhaust sensors are now more accurate, dependable, and economical thanks to advancements in sensor technology. New sensors are a desirable alternative for environmental testing and monitoring because they can measure a larger variety of contaminants with higher precision and accuracy.
Market Restraints
Inability to Function In Inclement Weather
Weather conditions like snow, rain, fog, and strong winds may increase the fraction of false recordings for open path systems, limiting the accuracy of remote sensing instrument surveys. The data gathered by on-road sensing and emission monitoring systems may be affected by severe rain and snowfall, which may have a significant influence on traffic flow and air quality.
A lack of Access to Information Regarding Car Registrations, As Well As A Lack of Uniformity In The Designs of Number Plates
It is necessary to have access to the information about the registered vehicle in order to correctly identify the car specs based on the license plate. The majority of local authorities manage and have access to this data; even if access to the vehicle information is allowed, the approval process may be time-consuming and expensive.
Market Opportunities
Initiatives Taken by Governments In Less Developed Countries to Reduce Carbon Emissions
According to the United Nations Framework Convention on Climate Change (UNFCCC), the levels of emissions produced by individuals in less developed nations are noticeably lower than those produced by individuals in more developed nations. The percentage of global emissions that come from emerging countries will continue to make up a larger fraction of the total as these nations strive to meet their social and economic needs.
The development of smart cities brings exciting opportunities to integrate remote car exhaust sensors with other urban infrastructure, such as roadway management frameworks, monitoring of air quality structures, and transit systems. This integration has the potential to provide quick access to valuable information on release levels, movement patterns, and air quality. This will help improve the monitoring of urban environments and enable better decision-making.
Laser-Based Technology.
The increasing use of analytical tools and software hosted in the cloud systems to gather and analyze environmental data is another market development.
Market Scope
Report Metric
Details
Market Size by 2031
USD XX Million/Billion
Market Size in 2023
USD XX Million/Billion
Market Size in 2022
USD XX Million/Billion
Historical Data
2019-2021
Base Year
2022
Forecast Period
2023-2031
Report Coverage
Revenue Forecast, Competitive Landscape, Growth Factors, Environment & Regulatory Landscape and Trends
Segments Covered

Segment by Type

Carbon Monoxide
Hydrocarbons
Nitrogen Oxides
Sulfur Dioxide
Lead Containing Compounds

Segment by Application

Passenger Vehicle
Commercial Vehicle

Geographies Covered

North America
Europe
APAC
Middle East and Africa
LATAM

Companies Profiles

Opus Group AB
Hager Environmental & Atmospheric Technologies
Anhui Baolong Environmental Protection Technology Co., Ltd.
Hangzhou Chunlai Technology Co., Ltd.
Segmental Analysis
Segment By Type
These sensors monitor the amount of the deadly chemical known as carbon monoxide that is emitted by vehicles. Carbon monoxide can be harmful to humans as well as pets.
These devices determine the amount of unprocessed hydrocarbons, which are a key contributor to smog as well as air pollution, that are released into the atmosphere by vehicles.
These devices monitor the emissions of nitrogen oxide that are produced by motor vehicles. Nitrogen oxide is a substantial contributor to air pollution and may be the root cause of respiratory problems in individuals as well as animals.
These devices monitor the amount of sulfur dioxide which vehicles release into the atmosphere. Sulfur dioxide is a toxic gas that can affect the respiratory systems of both humans and animals, causing them injury.
Lead Containing Compounds
These devices monitor the amount of lead-containing chemicals that are discharged by moving objects. Lead-containing substances were originally frequently discovered in gasoline but were ultimately eliminated due to concerns about their impact on human health.
Segment By Application
This market sector consists of sensors intended to detect and track emission levels from passenger vehicles, such as light-duty trucks, SUVs, and cars. These sensors are commonly employed for ventilation monitoring in urban areas, emissions testing, and environmental regulation compliance.
This category of sensors includes those made for large, heavy-duty vehicles including commercial trucks, buses, and construction machinery. Commercial auto exhaust sensors are used for fleet performance monitoring, environmental regulation compliance, and emissions testing.
Regional Analysis
The Global Remote Vehicle Exhaust Sensor Market is segmented by region as North America, Europe, Asia Pacific, Latin America, and Middle East and Africa.
During the forecast period, North American markets are anticipated to grow significantly. Numerous opportunities for market growth will be created by the high rate of adoption of cutting-edge technology and the existence of significant firms in this region. The remote automotive exhaust sensor market is the subject of this study, with a focus on North America, Europe, and Asia-Pacific as well as South America, the Middle East, and Africa.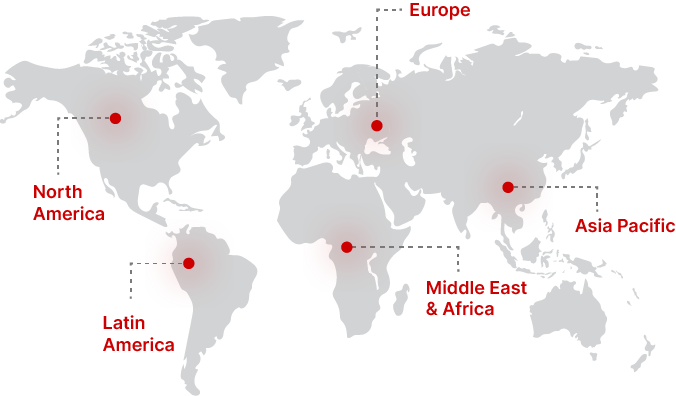 Regional Growth Insights
Download Free Sample
Key Players
Hager Environmental & Atmospheric Technologies
Anhui Baolong Environmental Protection Technology Co., Ltd.
Hangzhou Chunlai Technology Co., Ltd.
Remote Vehicle Exhaust Sensor Market Segmentations
Segment by Type
Carbon Monoxide
Hydrocarbons
Nitrogen Oxides
Sulfur Dioxide
Lead Containing Compounds
Segment by Application
Passenger Vehicle
Commercial Vehicle
Frequently Asked Questions