Market Overview
The Global Residential Power Pedestal Market Size is projected to grow at CAGR of approximately 3.8% during the forecast period.
Power pedestals are electrical devices with a specific design that function as a power source in order to provide specialized power solutions for a range of end-user applications. For the purpose of supplying power requirements at construction sites, campers, and parking lots, these charging stations were created specifically for outdoor usage. Power pedestals provide reliable and secure energy access. Power pedestals were originally made of metal, but they are now made of very resilient composite materials that enable them to withstand severe weather.
The global market for power pedestals has been significantly harmed by the COVID-19 pandemic.The COVID-19 outbreak slowed down the economic growth of almost all of the major countries, which had an effect on consumer spending patterns.The lockdown that has been implemented in some countries' transportation networks has increased the gap between supply and demand, which has had a negative impact on both local and global supply chains.As a consequence, it is projected that a lack of raw materials would limit the production of power pedestals, which will harm the market's growth.The situation is expected to improve, however, since nations have started to relax international rules for resuming economic activity.
Market Dynamics
Market Drivers
In addition to being employed in residential, commercial, and industrial settings, electricity is also used in the highly competitive and even more price-sensitive maritime industry. The pinnacle of advanced technology for use in demanding environments in the maritime industry is innovation and sustainability.
The least amount of demand was seen in leisure areas and construction sites. The equipment is primarily designed for outdoor use so that it can provide construction sites and leisure areas with the necessary energy.
Market Restraints
Due to the rapid spread of urbanization, the demand for energy in the commercial, institutional, and residential sectors of society has rapidly expanded. Due to the present focus on temporary Power Distribution solutions among key businesses, the market for power pedestals has expanded.
Market Scope
Report Metric
Details
Market Size by 2031
USD XX Million/Billion
Market Size in 2023
USD XX Million/Billion
Market Size in 2022
USD XX Million/Billion
Historical Data
2019-2021
Base Year
2022
Forecast Period
2023-2031
Report Coverage
Revenue Forecast, Competitive Landscape, Growth Factors, Environment & Regulatory Landscape and Trends
Segments Covered

Segmentation By Type

Stainless Steal Power Pedestal
Polycarbonate Powder Pedestal

Segmentation By Application

Commercial Residence
Family Home

Geographies Covered

North America
Europe
APAC
Middle East and Africa
LATAM

Companies Profiles

Marina Electrical Equipment Inc.
Eaton
HydroHoist Marine Group
Ace Manufacturing Metals Ltd
Power Master Vickery Electric Ltd
Power Marine Centre Inc., General Electric
Attwood Corporation
Marina Power Company
Legrand North America LLC
Dock Boxes Unlimited
Gescan a Division of Sonepar Canada Inc
MonoSystems Inc.
Segmental Analysis
Segmentation By Type
Stainless Steal Power Pedestal
Every area of design, construction, and building utilize stainless steel. The majority of architectural design and structural engineering companies favor more highly alloyed molybdenum-containing stainless steels for usage in more corrosive settings due to their better corrosion resistance.
The construction industry's fastest-growing category is stainless steel. Both basic architectural uses and structural applications like beams and columns employ stainless steel goods. It is used in a wide range of architectural features, such as atriums, elevators, stairways, pool coverings, and railings. Globally, there is an increasing demand for the construction of homes, businesses, and hospitals due to population growth and urbanization. More structures and infrastructure must be created as urbanization rises.
Polycarbonate Powder Pedestal
Due to its adaptability, environmentally friendly recyclability, and processing, polycarbonate is a suitable material that is well-known and often used in the industry. The usage of polycarbonate tubes, sheets, and rods is easy and they provide excellent dimensional stability. It thermoforms readily, binds well to solvent-based adhesives or cements, and is straightforward to paint. Solid or multiwall polycarbonate sheets are often available, with typical widths and thicknesses ranging from 4 mm to 32 mm. Although polycarbonate is comparable to glass in terms of light transmission, it has an advantage over glass since it is both much stronger and lighter. Protection warranties for polycarbonate sheets may last up to 15 years, depending on the product type.
Segmentation By Application
Property that is only used for business purposes or to provide a workplace is referred to as commercial real estate (CRE), as opposed to property that is used as a dwelling, which would come under the category of residential real estate. Most often, tenants are given commercial real estate to run profitable enterprises. This broad category of real estate may include everything from a large shopping center to a single storefront.
A family home is a residence that is often occupied by a married couple. Some family homes are owned by only one spouse. However, many family homes are held in the names of both spouses as a joint tenancy since this is sometimes a condition of the mortgage used to purchase the property.
Regional Analysis
The Global Residential Power Pedestal Market is segmented by region as North America, Europe, Asia Pacific, Latin America, and Middle East and Africa.
The North American sector dominates the global market for power pedestals. This is due to an increase in the need for cutting-edge power solutions at modern marinas, theme parks, campsites, and other areas in developed nations like the U.S.
Asia Pacific is anticipated to have phenomenal development during the stated time period. Over the last several years, the Asia Pacific area has seen daily growth in both electricity production and consumption. India, China, and Japan are the top exporters of the product. This is a result of continuous commercial building and improvements to the electrical infrastructure, both of which have a minimum estimated lifetime of ten years.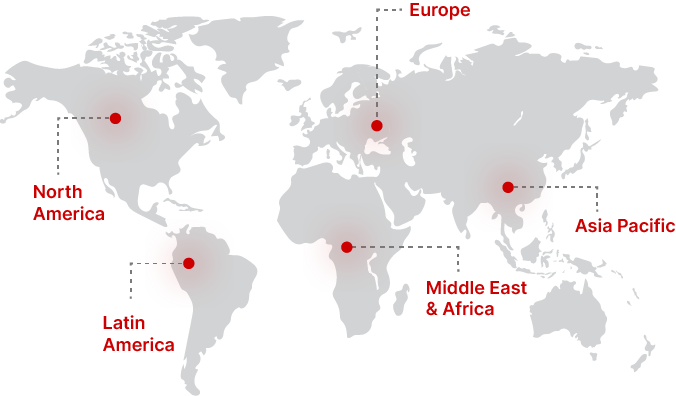 Regional Growth Insights
Download Free Sample
Key Players
Eaton
HydroHoist Marine Group
Ace Manufacturing Metals Ltd
Power Master Vickery Electric Ltd
Power Marine Centre Inc., General Electric
Attwood Corporation
Marina Power Company
Legrand North America LLC
Dock Boxes Unlimited
Gescan a Division of Sonepar Canada Inc
MonoSystems Inc.
Residential Power Pedestal Market Segmentations
Segmentation By Type
Stainless Steal Power Pedestal
Polycarbonate Powder Pedestal
Segmentation By Application
Commercial Residence
Family Home
Frequently Asked Questions